Don't be angry at me, but it was for ALT that I asked you who your favourite rapper is, and I guess it was a little bit of a trick.Two people topped the list and they are the ones I expected. BIGBANG's G Dragon and B.A.P's Bang Yong Guk, both are establish KPop rappers, but we are of course a Kpop news site, and we are Kpop fans. Coming in third was Block B's Zico, but he is a different story. Zico is from a mainstream hip hop unit but he's also released in the underground hip hop world, and is respected amongst the hip hop community in South Korea.
Some of you saw through my trick and you told me your hip hop rap loves. Topping the hip hop list were female rap queen Yoon Mi Rae and speed rap master Outsider, other mentions went to Tablo, Dok2 and Gil and Gary of Leessang.
One of you even mentioned Zion T, so this might interest you.
Swings
It's quite hard not to have heard this name recently after the hip hop battles, and that is the exact reason Moon Swings is on my ALT list. It's not my intention to get into the 'Control' battle, but if you are still confused about it you can read up on what happened when Swings started it all, and Amoeba Culture continued it, before Swings bowed out and it all died down.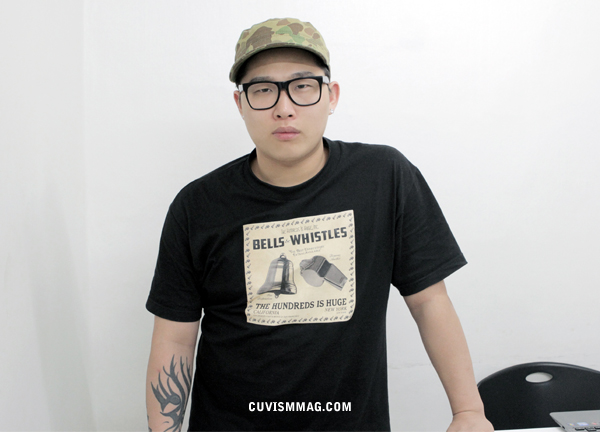 There is more to Swings than him just being an opinionated rapper who isn't afraid to say what he thinks about his industry, though he does do that more than most. He's actually known for his 'punchlines' the lines in his raps that make his point the best and they very often include cleverly insulting someone.
Swings begun his career six years ago at the age of 21 and held down literature studies at Sungkyunkwan University alongside making music.
He's currently a part of BrandNew Music and the CEO of Just Music Entertainment, and a member of the hip hop crew Overclass. Notable mainstream members of Overclass are BNM label mates Verbal Jint and San E. He was formerly part of the crew Illest Konfusion, the crew of Simon D, one of the rappers he took a shot at in the recent 'Control' battles.
In the kpop world you'll find Swings on tracks by Taeyang, Ailee, Seo In Guk, and G.Na to name just a few.
At the beginning of August, before King Swings, he did release an official track, featuring fellow hip hop artists Beenzino, GRAY, and Zion T.
What did the 4 artists bring to the stage?
[youtube id="BHb1cPfVrXs"]
Music, Lyrics, and Production
The track is a remake of his 2009 collaboration of the same name with Beenzino, from Swings' Punch Line King 2 mixtape.
All original lyrics are by Swings and Beenzino, but GRAY contributed a lot to the duo's rewrite. It is when the chorus kicks in that Zion T's influence can be heard as he teamed up with GRAY to write the lyrics.
Their lyrics describe what does and doesn't make a real lady. They compare their desires and attitudes to women to those of players.
GRAY pulled out all the stops for this track, as he recorded all the keyboard and drum tracks for A Real Lady, composed the new elements of the melody, and produced the piece. The musical accompaniment to the lyrics relies heavily on the drums and keyboards GRAY composed, creating a strong beat that compliments the dominant rap styles of Swings and Beenzino, and adds an edge to the melodies created by GRAY and Zion T.
MV Concept
The woman here is not necessarily their idea of a real woman. When he says that her hair, high heels and body are hot but suggests that her short clothes don't match his idea of this and jeans would match better, her clothes momentarily change to show her in jeans.
There's a repeated mannequin to remind us of the extreme opposites of the real lady, and the jokes that GRAY might hold preferences for both 'plastic' and 'BXXXX' imply that not every man is the same as Swings and Beenzino.
A guest appearance from Verbal Jint is possibly the most interesting part in the concept. It's with VJ that we see the only interaction scenes where the female is dressed in her 'Real Lady' manner: wearing jeans; her chest covered; her hair back and without her sunglasses for once. She is choosing to make an effort for VJ.
VJ however has a very dual personality within his music, one he uses very much to his advantage with his female fans. Very often, and oh so smoothly, he will switch between facades of player and perfect gentleman. VJ is the only rapper in the mv not to wear a snapback and / or shades, and the only one to be wearing a semi-formal button down shirt. He is seemingly the perfect gentleman for the real lady. Though he switches between interacting with the girl and acting indifferent to her, matching his switching rap personas.
They may lose out to a man who is only pretending to be the men they have become, behind his mask he is still the player they say they are nothing like and their real woman doesn't deserve.
Why the pig? Well Swings has used the term 'pig' as an insult in his lyrics often, even though it's more of a western term one would use to insult someone. The rappers never once insult their real lady however, and they certainly don't call her a 'pig'.
Pigs are considered good luck in South Korea though, so maybe Swings is hoping this one will bring him a little luck with the ladies. It's a talented little pig too, it sings Zion T's harmonies as he is unfortunately missing from the mv.
Style & Design
Every rapper in this mv is true to their own clothing style, even Verbal Jint. It fits their musical styles and personalities.
As mentioned above the styling of the real lady, doesn't match their lyrical view. The cover again has a very different view of the woman they're rapping about.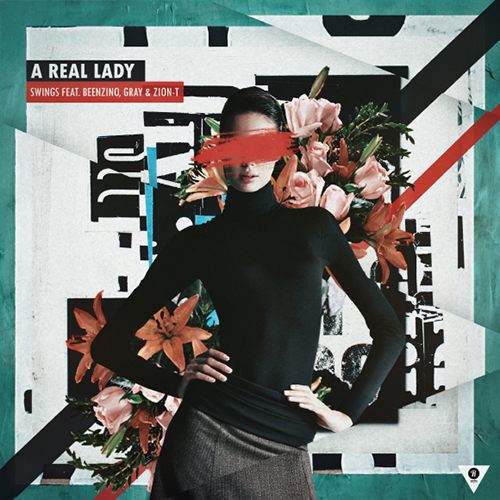 The cover runs to the extreme of the sophisticated idea of an independent lady, though the rappers may prefer a happy medium between this and the more featured style in the mv.
The lyrics in the video are some of the best examples of type you'll see in a mv from Korean music and the popping colours and optical graphics mean the greyscale rappers stand out easily.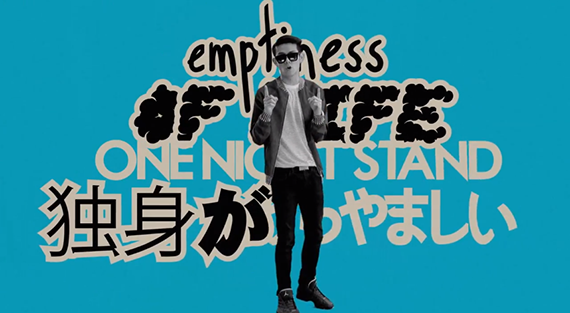 So, where else can you find Swings?
Here are more tracks that show Swings isn't just the insulting rapper you might have heard in King Swings.
What did you think of Swings? Had you heard the battle tracks King Swings before this and now have a different opinion?
Are there any genres you'd like to see featured in ALT?