Hi, Dharma was released in 2001 and is a comedy film based on the unusual premise of wanted gangsters hiding out in a monastery.
The film follows the exploits of five gangsters who manage to escape a violent confrontation with their rival gang, but after realising that there is a snitch in their own gang, they are forced to lay low while the police are looking for them.
They decide to hide out in a remote monastery in the mountains, only to find that the monks are quite unwilling to let them stay! Both parties come to an agreement that if the gangsters can beat the monks in three out of five challenges, then they can stay, but if they lose they will have to leave immediately.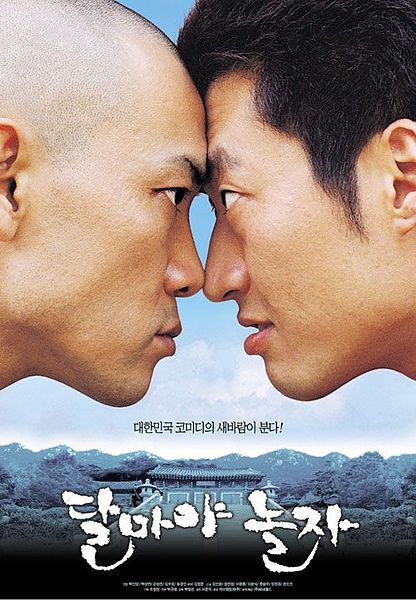 As with most Korean comedy films, Hi, Dharma does also contain some slightly violent and dramatic themes, but I would still recommend this film to pretty much anyone. There are body gags and the kind of humour that comes from mixing two such unlikely groups of characters together. There are also burgeoning friendships and the pursuit of redemption thrown into the mix, and as such I think that there are plenty of aspects to this film that will appeal to the majority of people! If you're ever in the mood for a silly comedy that's easy watching, then I highly recommend this film!
Have you ever seen this film before?
Planning on watching it?
Let us know what you think!