As the Head Designer at UnitedKpop I went to KBEE with a natural interest in what kinds of Korean art and design I would be able to find at the expo. Though you don't need to have any knowledge of art or design to be interested in these things, many kpop fan will have extended their interest in South Korea further through items such as clothing, jewellery, stationery, and accessories.
So here are just some of the brands and items we found at KBEE that may just peak your interest.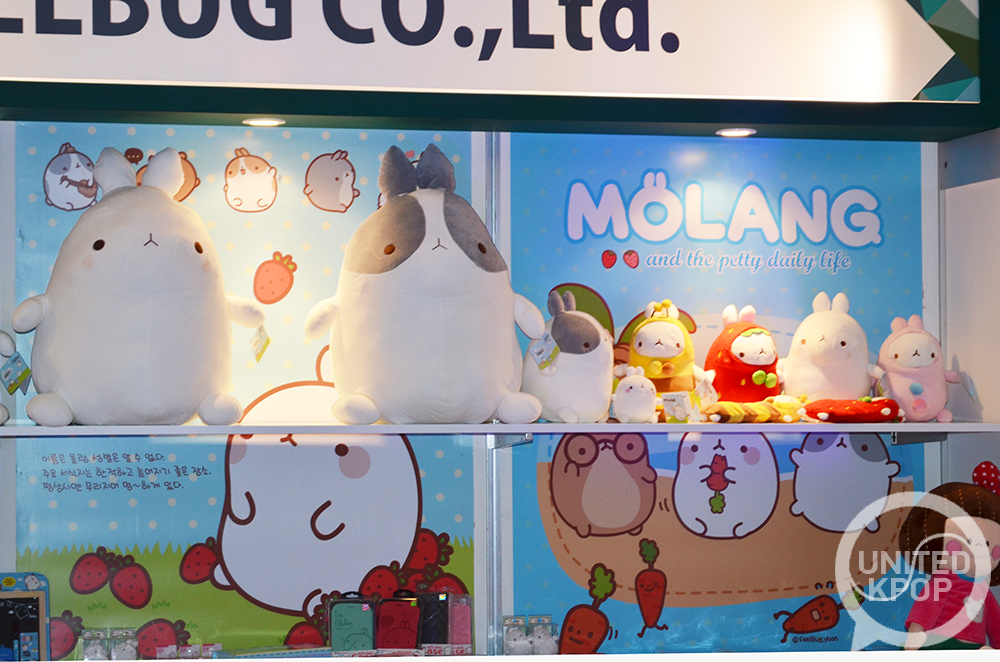 FeelBug are the home of Molang. Many kpop fans will know Molang. The cute little bunny character was the brain child of a then university student Yoon Hye Ji. Loving dubbed the 'pig rabbit' the bunny is actually supposed to represent sticky Korean rice.
The word 몰랑 Molang comes from the Korean 몰라 Molla/mola, which means 'I don't know'. There are many ways the tone of Korean words can be changed, for example suffixes can be added to make them sound formal. In this case Molla becomes Molang because it sounds cute and feminine.
Molang originated in the world of SNS, taking off in the world of KakaoTalk where you can buy sticker packs and even themes for your messenger featuring the character. Talking to a friend of mine I discovered she has both features and kindly sent me screenshots of of her Molang theme as I explored what sticker packs were on offer.

Molang was so popular with young teenage girls that the character quickly spread from SNS services and in-phone decoration to almost any other product you could think of: plush toys; phone cases; stationery – and there are no end to the adaption in the illustrations of the bunny.
KakaoTalk items can be found both in-app and in your respective smart phone app store and some are free. FeelBug have an official Korean store online for physical products though you will find, as Molang is so popular, official goods aren't too hard to purchase. For example both YesAsia & YesStyle have some Molang products.

One of the sponsors of KBEE, INNO was founded in the 90s by the industrial design superstar Kim YoungSe. Kim designed items such as mobile phones and MP3 players for giants like LG and Samsung before deciding his path lay in creating his own company. INNO's mission is to bring creative and innovative solutions to problems to their clients.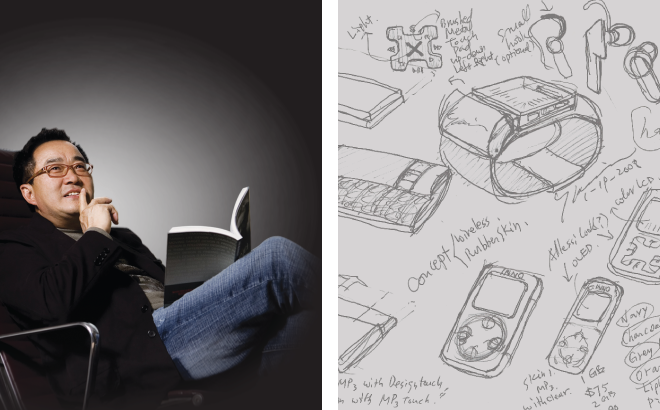 T LINE by INNO
T LINE by INNO blends the tradition of Korea with modern design by incorporating the styling of the South Korean flag into all of the brand's items. The smooth lines of the Taegeuk and the daring straight lines of the Sagwe, are used within the entire brand creating a flow and unity between pieces that otherwise may seem unrelated.
Not only do the Sagwe incorporate their four different styles into the designs of the products they too bring their traditional meanings with them.
[table]Sagwe,Name in Korean,Nature,Season,Direction,Family,Element,
,geon/건,Sky,Spring,East,Father,Heaven,
,gon/곤,Earth,Summer,West,Mother,Earth
,gam/감,Moon,Winter,North,Son,Water
,ri/리,Son,Autumn,South,Daughter,Fire
[/table]

INNODEVICE
INNODEVICE combines high technology with sensible design to provide fresh digital experiences. INNODEVICE brings together professionals in product design, branding and sound to bring customers unique new products to enhance sound listening.
Recently you may have seen members of LC9, B.A.P and Ladies' Code and Epik High's Tablo sporting INNOWAVE headphones.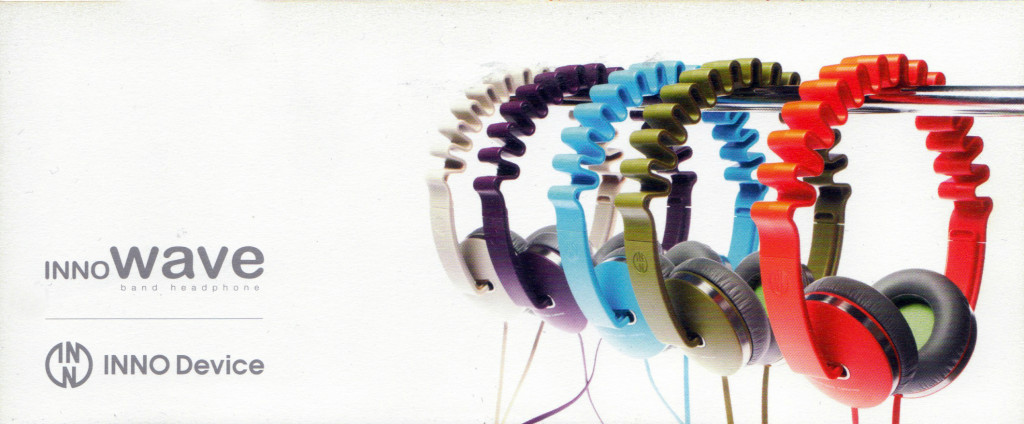 The founder of KidultMuseum is Nam Jangwon. A teacher of art, NJ provides education to children with additional needs, encountering artistic talent he'd never seen before.
NJ states 'Their genuine hearts and minds, untainted by the world, produced un-replicable artworks, as Picasso once did.'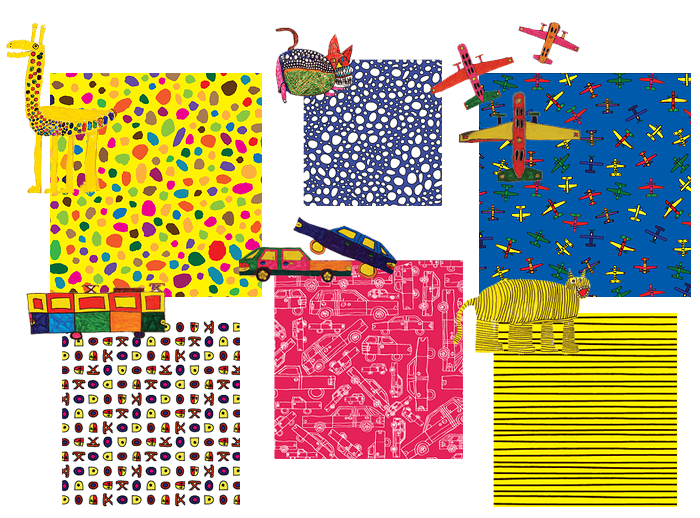 KIMü not only provides these children with education and allows them to explore their creativity, but along with NJ they can develop their artwork into design products to commercially generate income to continue to fuel their talents.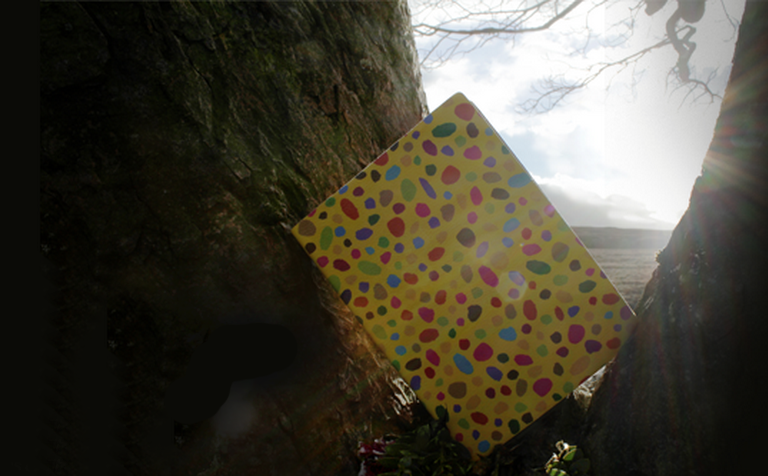 KIMü products are currently only available in Seoul and one retailer in the US, but you can show your support for KidultMuseum by viewing their website.


MButton's main product is button covers, these simply are accessories that attach over buttons on shirts. More recently the craze of adorning collars with collar pins & chains has become more mainstream. This is a fashion item that was popular for men in the 1920s but has risen to popularity once more. MIK make these items too, but their real winner is their unique and intriguing button covers.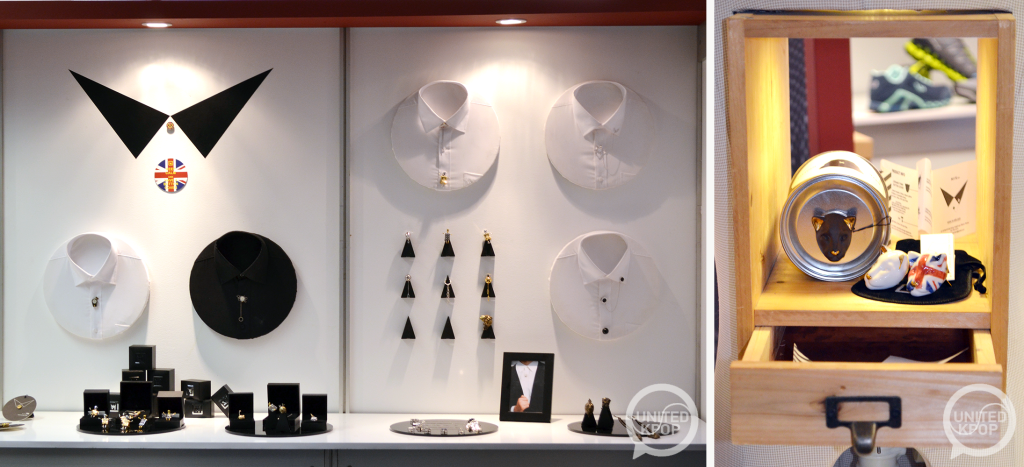 Attached by either sliding over, or clipping onto, the button on a shirt the contemporary pieces of jewellery catch the eye. You certainly wouldn't miss a man who chose a MIK piece instead of a tie.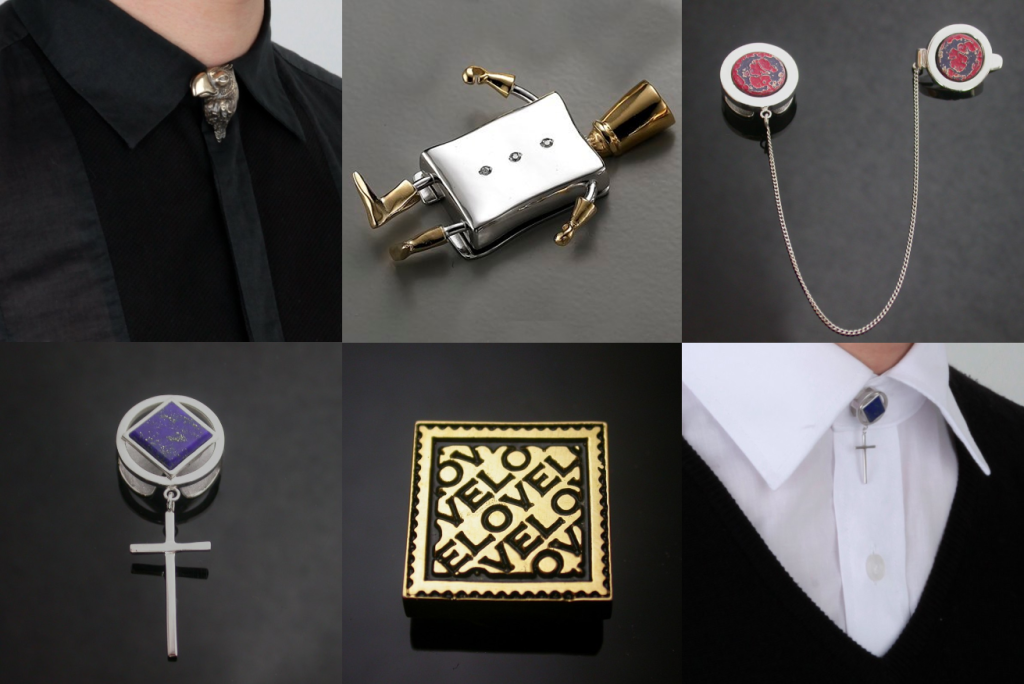 MIK are based in Seoul and have both a showroom and studio in the city, and have an outlet in the Shibuya district of Tokyo, they currently only retail their button cover lines via Korean fashion websites Bridge11 and WConcept [You'll find MIK under the Mens Accessories sections].

You might not know the name, but you've probably seen their products on your favourite idol. KUN'S INC have three major lines: SAKUN; SMILE CAT; and 49N.
SAKUN, born in 2000, has become the line they are most known for, and is loved by many who collect their items and even many celebrities.
The brand represents Kpop culture and means 'working group of people'. Their philosophy is to recognise individualism and difference from others. SAKUN believe the world should be in harmony and recognise others as they are.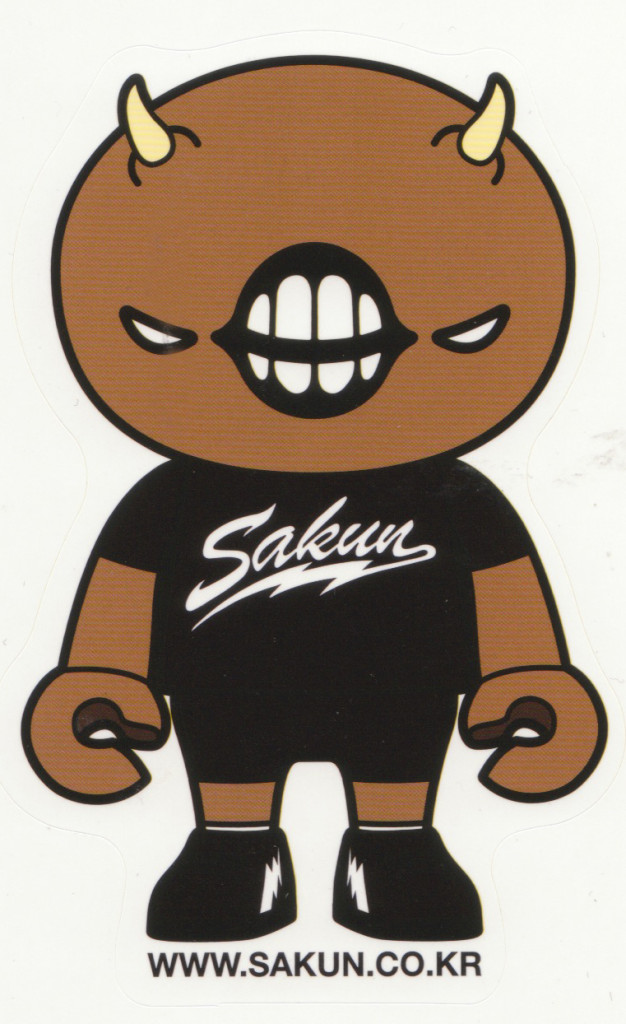 SAKUN takes a stand against stereotypes and supports freedom and expression. SAKUN supports a new world with personality and dreams. 

The SAKUN character is a living Jangseung. A Jangseung is a traditional Korean totem pole used to guard villages. They'd often be carved to have the appearances of unusual creatures like goblins to frighten away demons that might harm the villages. The villagers often worshipped them as deities.
With its image and philosophy SAKUN is an icon of self-esteem, freedom and Kpop culture throughout South Korea.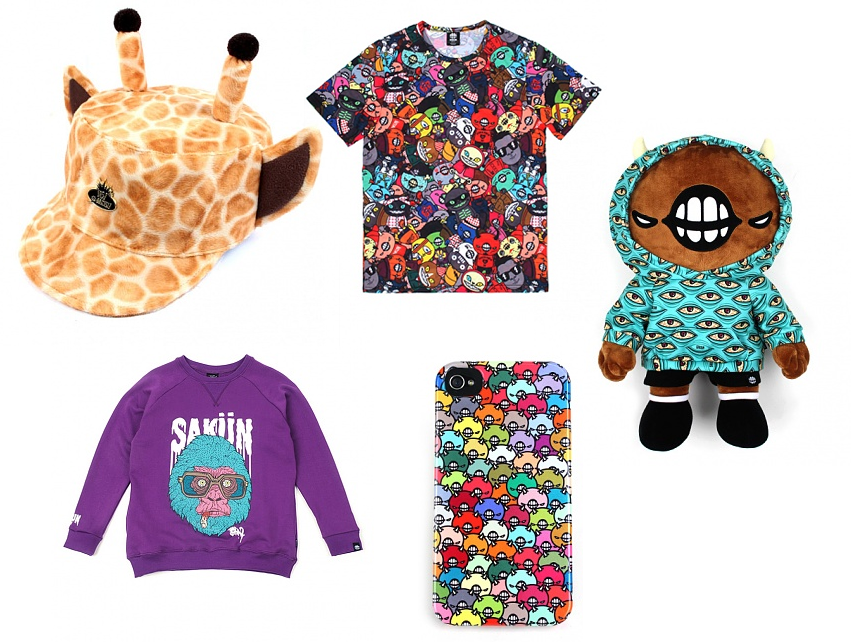 SAKUN's products range from clothing, to weird and wonderful accessories, to plush toys. As mentioned previously you may have seen a SAKUN product on your favourite idol, and not through endorsement. KUN'S INC never ask idols to wear their brand, if you ever see an idol wearing anything by SAKUN it is out of choice.
You might have seen just some of the following stars in KUN's INC / SAKUN clothing:
Running Man's Lee Kwang Soo & HaHa
BIGBANG
Jang Keun Suk
MYNAME
MBLAQ
Rainbow
INFINITE
f(x)
Teen Top
KARA
B.A.P
KUN'S INC / SAKUN retail through their own Korean website and overseas shipping isn't supported as yet but the brands products can be purchased through English language webstores such as KPopTown.

Another sponsor of KBEE, RE;CODE is a Korean fashion line created by a group of designers, born from the wish to reduce the waste of materials that would normally be discarded. The line aims to have people rethink the way they look at the environment and the materials around them.
RE;CODE's iconic clothing and accessories include suits, dresses, sportswear, bags, and are made from unused, wasted items such as military blankets, parachutes, tents, unused car parts and materials and other various items.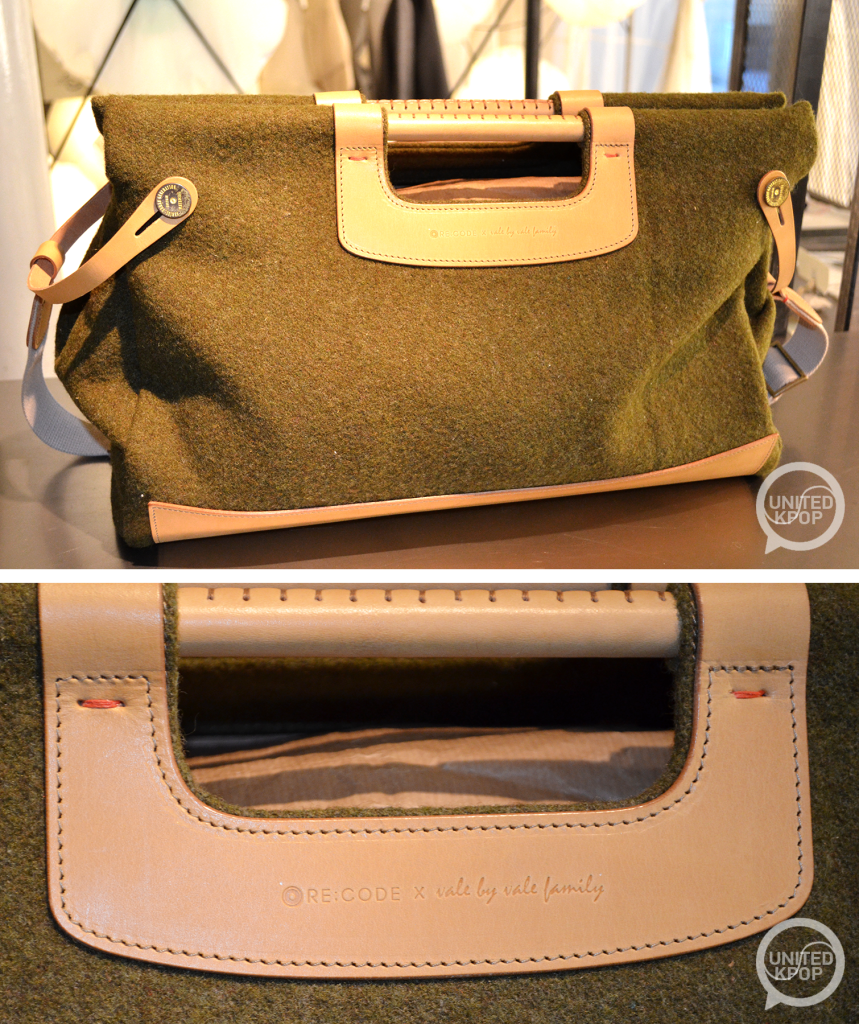 The innovative work of the unique fashion designers and the RE;CODE value took the Korean fashion world by storm, it's upcycling of materials had the brand placed as one of the top ten capsule trade brands. RE;CODE's conscious consumption value of the unused being deconstructed and being remade into a new item to complete a virtuous circle for the better world meant the brand was a hit with customers.
Supporters of RE;CODE include the likes of actor Yoon Shi Yoon, Girls' Generation members Tiffany & Jessica and solo singer John Park and the line has been featured many times in magazines such as High Cut on stars like actor Jung Woo Sung [Athena: Goddess of War; The Good, The Bad, The Weird] & L'Official Homme worn by 2PM's Junho.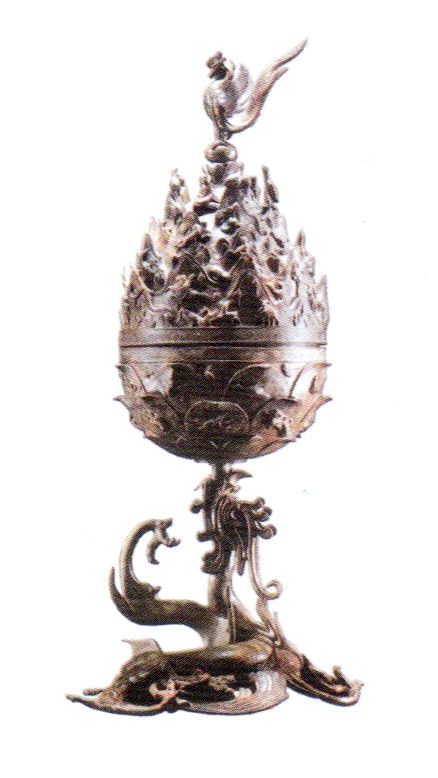 Summit Design are responsible for a whole host of design solutions, though currently one of their main promotions is a historical adventure fantasy one source multi use strategy.
Seo Gi Haeng Jeon / Little Boy, Seo's Adventure Fantasy is a visual story based on the Baekje Gilt Bronze Incense Burner. The Baekje Gilt Bronze Incense Burner is the 287th National Treasure of South Korea, it was the largest of 450 artefacts found during the excavation of an ancient temple in Neungsan-ri, Buyeo County, Chungcheongnam-do in 1993. Probably made in the 6th century, it is a masterpiece of Korean art and shows the artistry of the Baekje people.
Finding the Gilt Bronze Incense Burner was a critical point in studying the history of the Baekje Dynasty.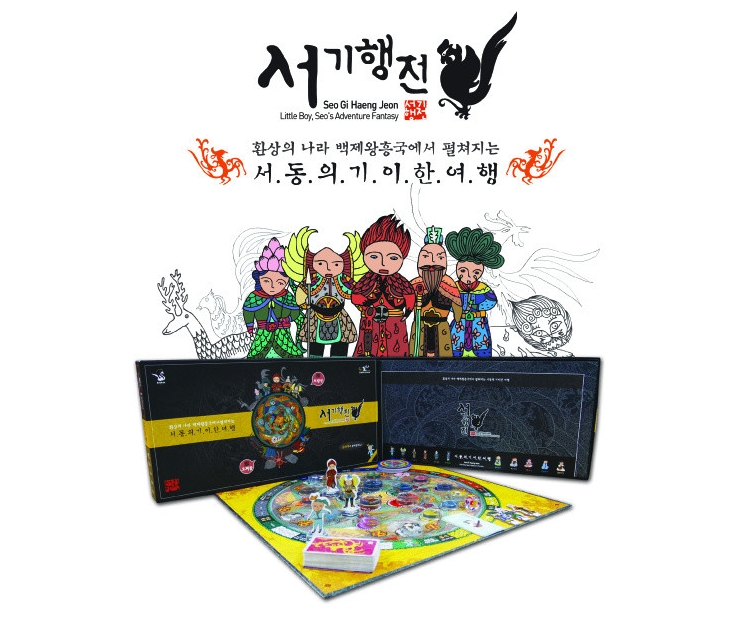 Seo Gi Haeng Jeon comes in multiple formats: a board game; a card game; a companion book; a jigsaw puzzle; playing cards; digital learning based games; and tourist based board & card games.

The story and characters are based on aspects of nature, animals, five musicians, a dragon and a phoenix, engraved on the Baekje Gilt Bronze Incense Burner.
The game aims to teach children and adults about the Baekje Dynasty in a fun and interactive way.
0.001 is a garden installation by the Garden Designer & Environmental Artist Ji-hae Hwang. Part of the environmental design group Muum, Ji-hae Hwang creates natural art that covers all forms of the particular arts genre.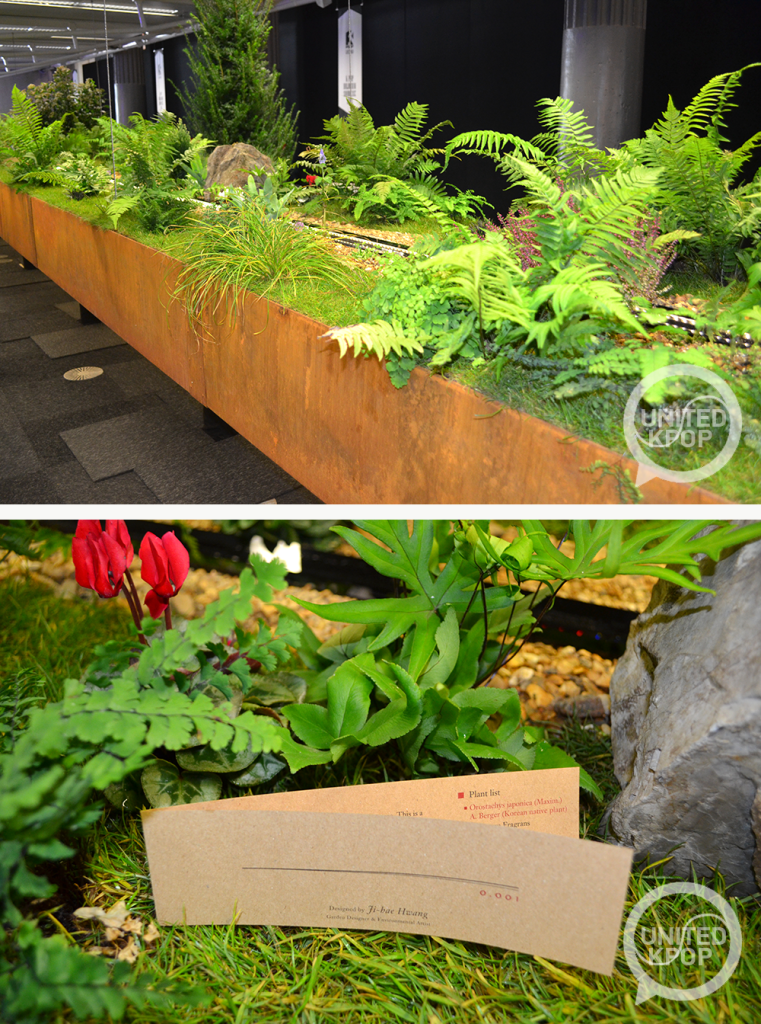 Not only is her artwork made from natural products but it tackles ecological issues by containing messages of socio-political topics within its design.
0.001 measures 22 metres in length and a metre in width, and between an array of:
– Orostachys Japonica A. Berger (a rock pine native to Korea)
– Adiantum Frangrans
– Adiantum Imbricatum
– Ophiopogon Niger
– Cymbopogon Citratus
– Turf
water naturally flows downwards with a 0.001mm level difference. The concept of this garden is as the law and order of nature is applied to the flow of the water the same law and order should apply to life, with economic and social principles flowing towards the lower levels.
This means there should be more awareness to make sure help and funds flow through to lower society naturally, rather than staying in higher classes.


Established in 2002 by Ho-Hyuk Lee, 1300K is a popular website that stocks home decor, accessories, stationery, a whole host of wonderfully designed products. Known for their great quality, design and easy usability 1300K have an impressive seventeen stores throughout Korea!
You can find products such as a wholly biodegradable line by ECOBRIDGE, they make everything from pens and pencils, to smart phone covers and coffee mugs in reusable, eco-friendly material.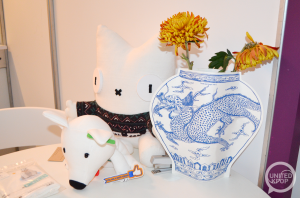 Mirumbeau transform products you'd normally find in 3D into 2D products using Han-ji, which is traditional Korean paper handmade from mulberry trees. The brand combines the tradition paper making with modern designs.
Snowcat, a character designed by YoonJoo Kwon, comes to life in a webtoon and mobile animation but can be found at 1300K on the likes of stationery products and plush toys.
The 1300K website is in Korean though you should be able to get many of their products internationally.
Did you go to KBEE?
Did you get one of the promotional gifts from any of these brands? Let us know what you thought of them! 
Which Korean brands have you found that you love that you'd share with others?