For this week's fun and adorable post, check out this cute selca from K-pop queen, Lee Hyori!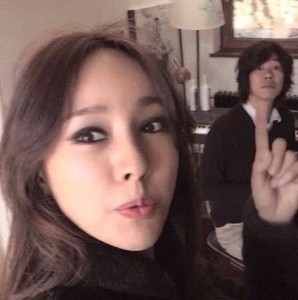 Lee Hyori had a successful 2013, promoting Miss Korea and Bad Girl. But her biggest achievement can still be said to be her marriage to Lee Sang Soon. The young couple tied the knot in September on Jeju Island, followed by a honeymoon in Europe.
After 4 months, it seems the two are still as happy as ever, with this adorable selca where Hyori is jokingly "poking" her husband with her finger.
We wish the happy couple luck in 2014, and hope to see more of their cute antics soon!