Stardom Entertainment's 13-member boy group, ToppDogg, exploded onto the K-pop scene with their debut song, 'Say It' in October of last year. Since then they've had huge success with their first repackage, 'Cigarette' selling out during the pre-order period and their latest comeback album, 'Open The Door' selling out on the day of release.
The comeback showcase for 'Open The Door' was held on the January 15th, featuring performances of the group's previous hits and the unveiling of the title song, "Open The Door". There was a special dance performance and even a mini fan-meeting for all the fans who turned up to show their support! On January 16th the new song was released to the public on M!Countdown and successfully made it onto several real-time music charts on the same day.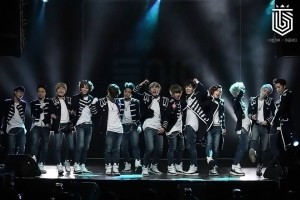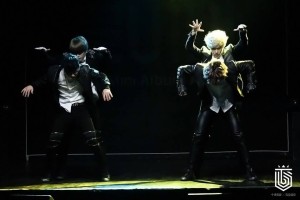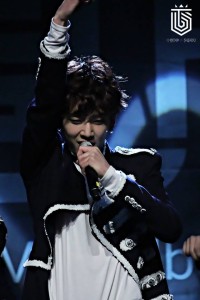 The concept is a new feel from ToppDogg's previous releases and the title represents the members' feelings of wanting to open their hearts and share their stories with their fans through music. Some highlights of the song include the harmonized raps and vocals and the luxurious and refreshing pop and R'n'B styles.Under the lead of Cho PD, the members have all actively participated in the production of the album, contributing to the writing of the melodies, lyrics and the choreography. There is a bigger focus on showing the personalities of the members and their individual colours and character than the previous albums, which looked at the group's performance ability.
Follow the links below to check out 'Open The Door'!
Official links
Facebook: https://www.facebook.com/pages/ToppDogg_Official/721828294512509?fref=ts
Twitter: https://twitter.com/ToppDoggHouse
Fancafe: http://cafe.daum.net/ToppDogg
Tumblr: http://toppdogghouseofficial.tumblr.com/
YouTube: http://www.youtube.com/user/BrandnewStardom