For this week's Style Steal, we're going to take a look at how to copy Ailee's cool, casual style in her MV for Singing Got Better.
We'll be taking a look at three distinctive looks from the MV, so let's dive straight in!
Look 1
This is a very casual and cute outfit that would be easy to wear and copy! Matching an oversized graphic sweater with some shorts, casual shoes and a vibrant red hat, and you're good to go.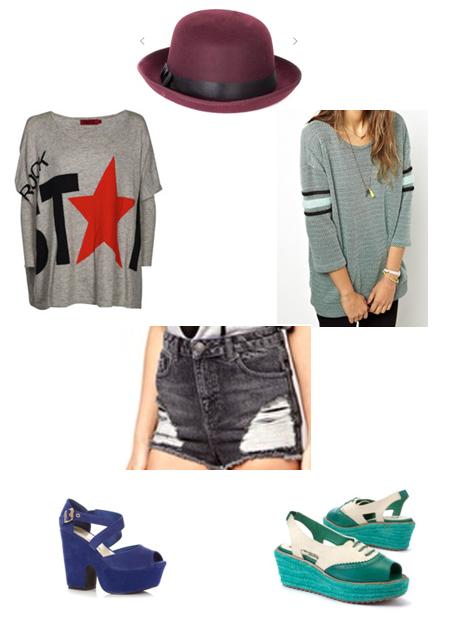 Natalie Oversized Rock Star Sweater – Boohoo.com (£20.00)
Maison Scotch Baseball Sweatshirt – ASOS.com (£80.00)
Rovena Roller Hat With Bow In Burgundy – Missguided.com (£12.99)
Blue Cross Strap Chunky Platform Shoes – New Look (£27.99)
Shelly's Turquoise Sling Back Wedge Peeptoe Shoes – New Look (£37.00 on sale)
ASOS High Waisted Denim Shorts in Vintage Grey with Rips – ASOS.com (£19.50 on sale)
Look 2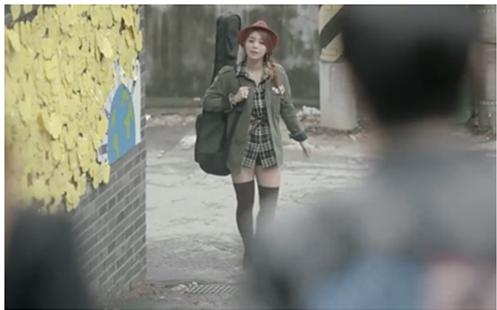 This is another fairly casual look that incorporates parts of army style to give a cool vibe. Keep this look to a fairly dark colour scheme, but liven it up again with another fun hat!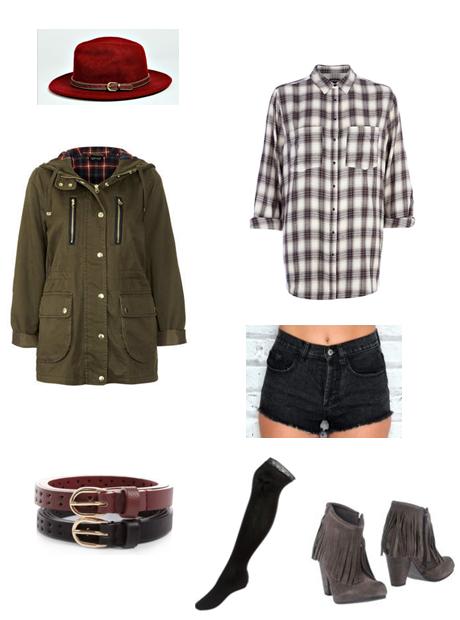 Beige Oversized Check Shirt – River Island (£25.00)
Hooded Lightweight Jacket – TopShop (£60.00)
2 Pack Black and Red Heart Skinny Belts – New Look (£4.99)
Button Front Denim Shorts in Black – Missguided.com (£19.99)
Laura Belt Trim Fedora Hat – Boohoo.com (£18.00)
Black Lace Ribbon High Leg Socks – New Look (£4.99)
Replay Ankle Boots – Shopstyle.co.uk (£45.00 on sale)
Look 3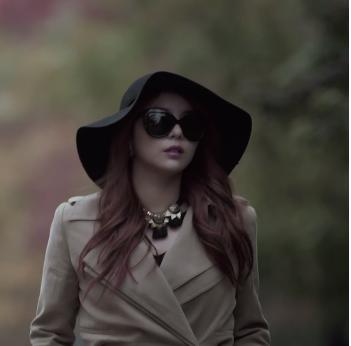 This final look is more formal and structured. The key items are the trench coat, statement necklace and oversized hat. You could take some liberties with this outfit and mostly wear whatever you liked under the coat, but a plain, black dress of similar length to the coat would keep it looking pretty true to the original. And I would say, sunglasses are optional!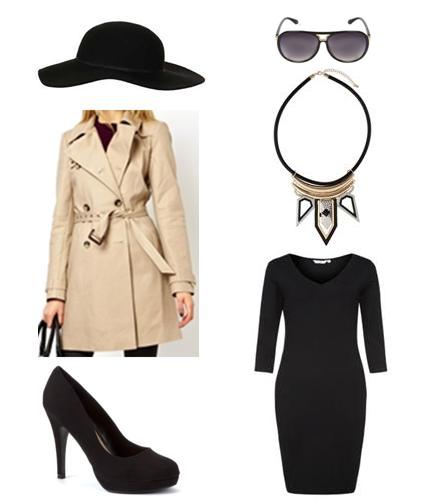 ASOS Premium Mac With Panel Detail – ASOS.com (£60.00 on sale)
Big Floppy Hat – Top Shop (£28.00)
Triangle Drop Collar – Top Shop (£16.50)
Jenni Black Aviator Sunglasses – Boohoo.com (£8.00)
Black V Neck ¾ Sleeve Bodycon Dress – New Look (£9.99)
Black Suedette Court Shoes – New Look (£19.99)
I hope you enjoyed this week's edition of Style Steal, and we'll see you next week!
If you haven't watched Ailee's new MV yet, then check it out below!