You may remember us posting a while back about the fact that f(x) member Krystal was in London. It became apparent that she had made her way over to the UK to participate in a photo shoot for South Korean fashion magazine OhBoy!
Whilst the full issue isn't due for release until next month, there have been a couple of photos revealed early to gives fans an idea of how the pictorial will look.
As you can see from the photos below, so far the theme seems very relaxed – even as  Krystal is shown wearing some very interesting and fashionable pieces.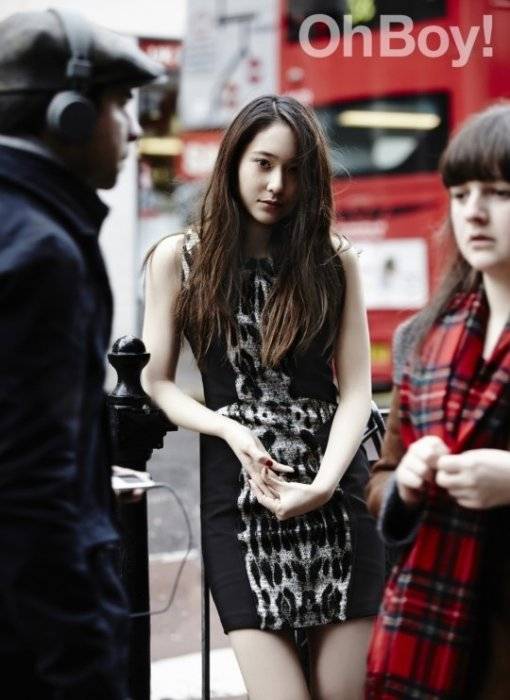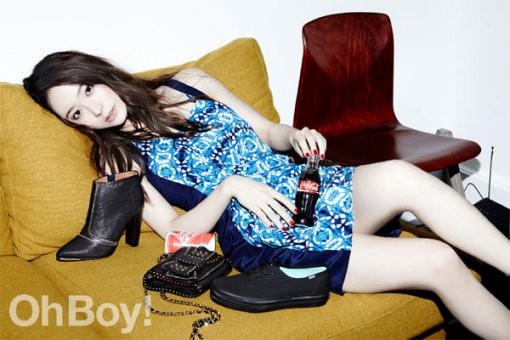 It will be interesting to see what other parts of London will also feature as the backdrop for Krystal's photo-shoot. London must have an aesthetic that many K-Pop artists enjoy – given the both BIGBANG's G-Dragon and Super Junior's Donghae and Eunhyuk filmed music videos in the English capital last year.
Stayed tuned to UnitedKPop for further photo updates as they are released!
What do you think of the OhBoy! pictorial so far?
Which other K-Pop artists would you like to see in London?
Let us know in the comment section below!
[Images source: allkpop.com].