A little while back we reported that Hmart, located in New Malden, had begun selling K-pop CDs in store. Now not only have they expanded the number of CDs they sell, but they're now stocking new types of merchandise.
The new stock at Hmart's store includes a variety of idol merchandise, such as; posters, socks, keyrings and even mugs. Check out a preview of the CDs they stock below.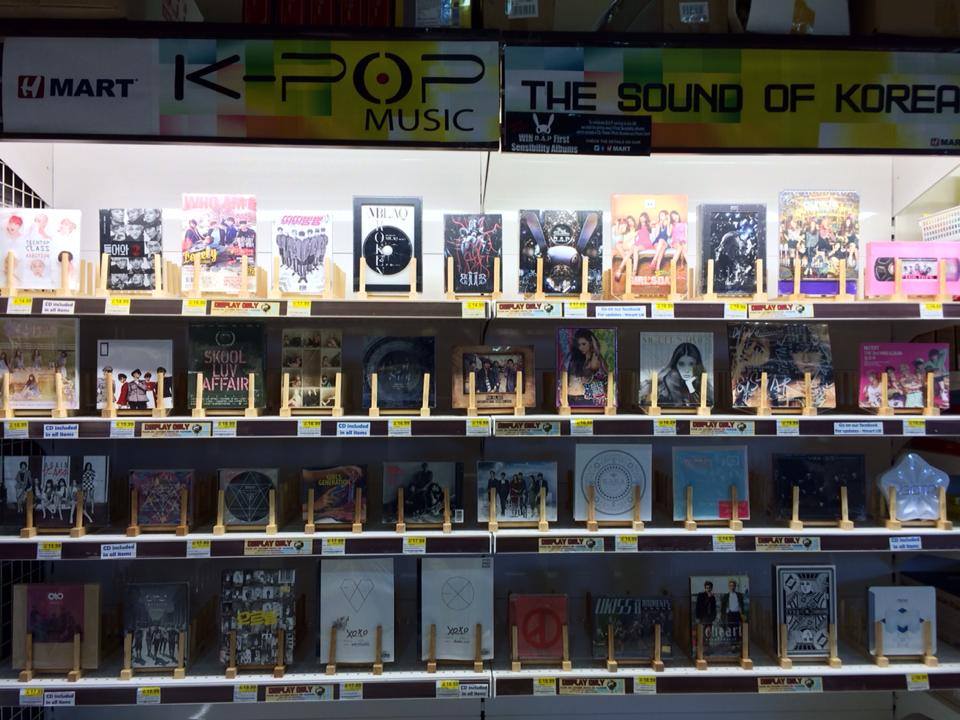 As well as the current increase in stock, the store is also to be bringing in another big order of merchandise of both idols and actors. As well as more keyrings, posters and socks, the new stock will also include bracelets, pens, stickers, post it notes and even more. The order is due to arrive in store by April 26th, so if you're in London for the weekend for B.A.P's concert, a trek up to New Malden is a must.
In addition to all of this, Hmart are to soon begin delivering their K-pop CDs and merchandise within the UK, with prices that match or even surpass those of YesAsia.
Stay tuned for more updates as the collection continues to grow!