MV Monday this week takes a look at the return of the kings, back together after solo activities JYJ have finally released their long awaited comeback track, Back Seat.
With an impressive TS and a branding ad costing a reported 1 billion Korean Won (over £500,000) expectations have been high for the JYJ return, one that is thought to be their last before enlisting on their mandatory military service.
Unsurprisingly the trio have delivered, and impressively so.
Back Seat mixes the styles and strengths the members are known for to make a catchy track. From slow, sensual ballad stylings, to pacey dance worthy beats, Back Seat encapsulates everything fans of the group love.
As the, for once strong, English suggests with Ima put you on my back seat, this track has a more adult nature, and the imagery supports that.
The mv takes many popular and/or effective styles and combines them to form a video that doesn't so much have a narrative, but is cohesive and strong.
Most of the settings for the mv are vast and for the most part empty, there are even a couple of 'box' sets, that might make you think of the trio's former company SM. Technically SM's mv style is the one that fits their target audience best, and contrary to the belief of some is far more elaborate than simply dancing in a box.
Alongside this style, we also see wasteland, and neon signage upon rooftops – often used setting.

Yoochun's scene includes signage for The Belasco Theatre, located in Manhattan is an extremely famous Broadway theatre, not only is Yoochun an accomplished actor, but member Junsu is one of the most high grossing Korean idols to feature in musical theatre, currently playing Dracula in the Korean translation of its Broadway counterpart.
Notably, Yoochun's car in the mv is a classic Jaguar, the exact model and colour used in TVXQ's Something. TVXQ made reference to their ten years and origins as five in that mv, is this JYJ doing the same?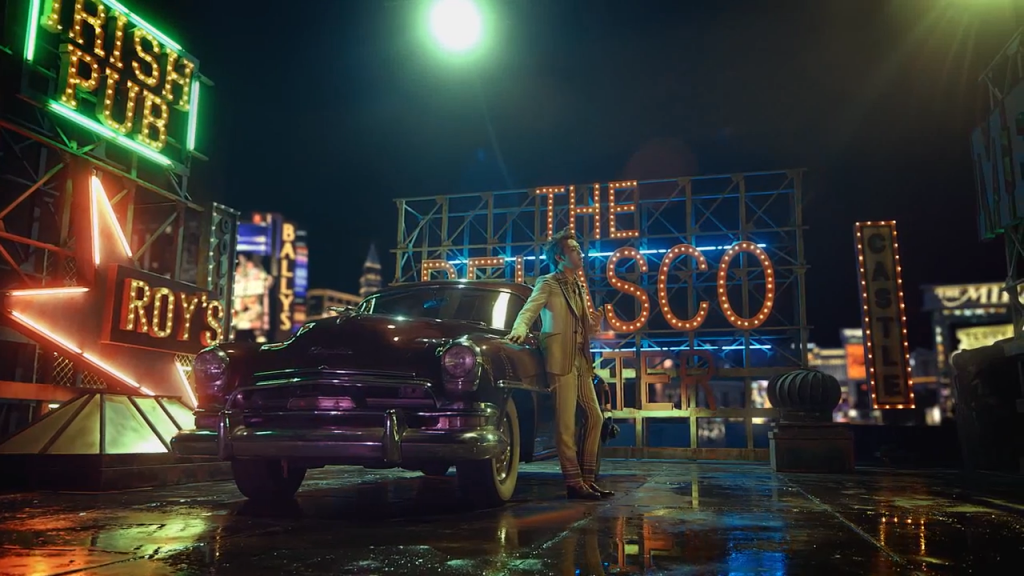 Jaejoong's car is set in the centre of a yard of destruction. Desolate areas and wasteland are Kpop mv commonplace, but it is Jae's styling here that is most important. He is the most casually dressed member of the three in his solo cuts, this making a clear reference to his more alternative musical stylings, and referencing his Just Another Girl mv.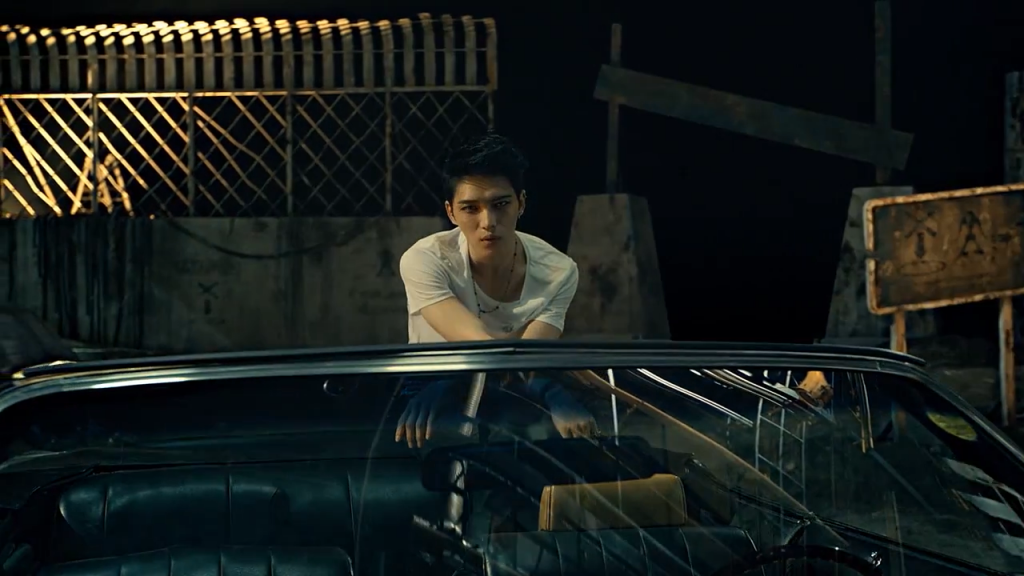 In a similar vein, Junsu's styling could be seen as a reference to his blond hair, navy suit look in Tarangtallegra.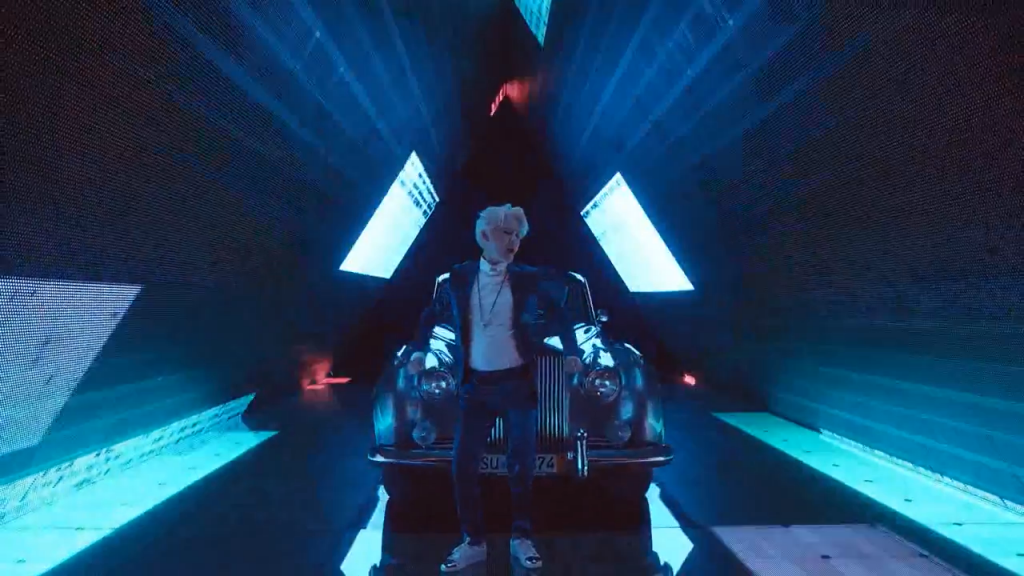 One of the most striking visual elements in Back Seat is the scenes between the members and females. Taking on a style probably most memorable in 2PM A.D.T.O.Y, although you know which member you are watching you will never see the female in full focus.
This filming style allows the female to stay anonymous thus giving more opportunity for the viewer to reflect themselves into the scene they are seeing, enhancing the users interaction in the media.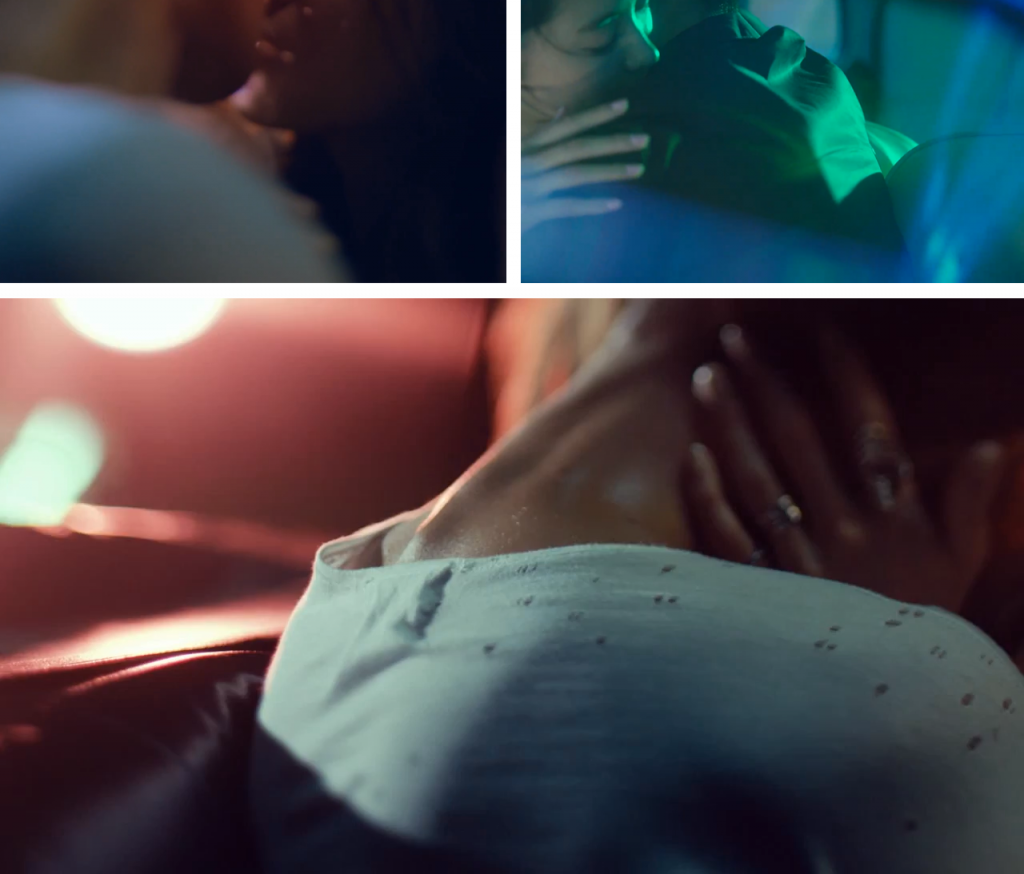 As always JYJ show off their dance skills in the choreography section, filled with passion and determination the choreography too supports the more adult nature of the song.
Although my personal opinion is, if you're not going to wear a shirt under your suit jacket you should commit to it. Of course with such a young main fanbase modesty is something that is probably promoted, but I doubt with a 15 rated mv that revealing their chests would make too much difference – it isn't like JYJ haven't been topless before.
Possibly one of their strongest songs, and most certainly their strongest mv to date, Back Seat is better than fans could have anticipated. With heightened user interaction and all the strengths of the trio, Back Seat is one not to be missed.