This edition of Teaser Tuesday puts the solo debut of SHINee's Lee Taemin under the microscope. The youngest member of SM Entertainment's SHINee is known to be a skilled dancer and strong vocalist, is his talent and appeal sure to make an impact in a lone venture?
Launching Super Junior M's Henry as a solo artist in Korea seemed a very bold, maybe even daring move, but he landed in the charts at #2 upon his debut. He may not be making EXO-sized waves, a hard feat for anyone, but he's also not shrinking back into the obscurity of being one of the Super Junior sub-unit members.
Despite not having a lot of male solo artist, or solo artists in general, it is undeniable that SM know how to promote a male idol group member as a solo artist, with a strong individual brand – the success of H.O.T.'s Kangta being a prime example.
History predicts success for Taemin, but what does the visual say?
The teasers are striking, giving Taemin a very strong brand, one that draws influences from the fashion forward brand of SHINee, but also sets him apart from his group, this is an image that was strongly hinted at in the last SHINee release.
SHINee's Everybody presented them as a uniformed unit, but their solo scenes created strong individual images. Taemin's was arguably the most distinct, adding a masculinity and maturity to his image, but keeping him on-point in fashion and image stakes.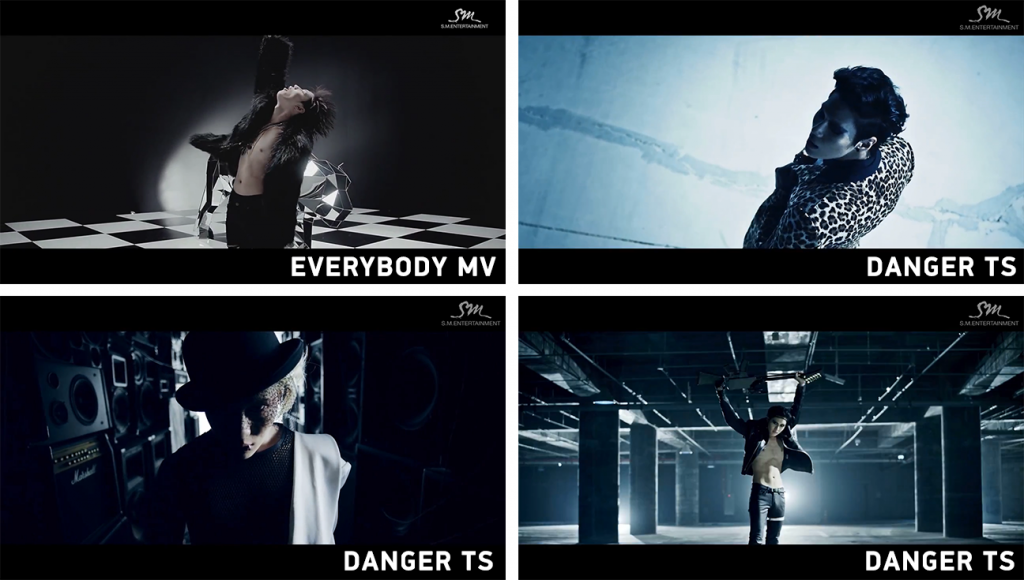 This distinct look isn't unique of course, solo images and scenes in Everybody were used as industry commentary, references to other artists were meant to be made.
With ACE, using this as his definitive image will undoubtably have people comparing Taemin to others (think JYJ's Jaejoong, Trouble Makers Hyunseung, BIGBANG's G Dragon), and anything done in branding and styling is intentional. These aren't unwanted comparisons, Taemin is styled similarly to some of the biggest acts to preset an idea that he holds similar qualities, talents, and appeal.
Ever wondered why you see so many debuts with similar concepts to each other and to a popular, more established act? This subconsciously has you apply similar expectations and opinions on the new act. 
It appears Taemin's solo sound will stick to much of what we already know, the teaser sounds very much like the more experimental and electronic beats we are used to from SHINee.
You may often see or hear SHINee referred to as underrated – this is technically not true, in the last batch of annual Korean music awards SHINee were recognised as one of the most popular groups, they even scored themselves more than one Artist Of The Year awards.
In the current roster of SMTown artists SHINee are one of the most technically brilliant artists you'll find. Taemin is, without a doubt one of the company's best artists to promote as a solo act in the current market, and it seems unlikely this is a venture that will fall flat.
Taemin's solo debut will be available on Monday 18th (KST).