Ten years can seem like a lifetime, particularly when you see how rapidly the world of K-pop can change in the space of six months.
Suffice to say that this year alone has been an eventful one for the genre, with some particularly major twists and turns that will surely make 2015 a year that bears little resemblance to what preceded it. Therefore, as we prepare to see what the future has in store, I have decided to take a brief look back at the past decade, in order to appreciate the point reached by K-Pop before it takes the next step upwards.
We all need a good moment of reflection and now seems like the best time to do that. So if you will indulge me, let us all be shocked together.
Sexuality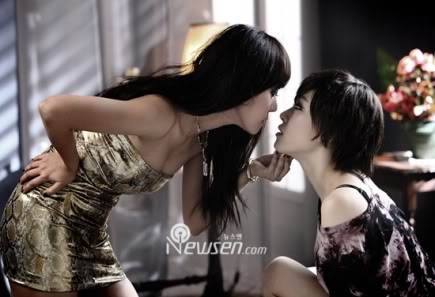 Until Brown Eyed Girls' 'Abracadabra', sexuality was a topic implied in lyrics about love, but seldom explored in such a frank manner. As a result, the song caused a lot of controversy, due to its forthright manner.
This in turn pushed the envelope for what artists could say in their songs and today K-pop has taken the topic of sexuality down two routes. The first is BEG's feminist argument that sex is a reality and ought to be accepted as part of our nature, as we have seen again on Ga-in's 'Fxxk U', or with groups such as Miss A, or indeed, Girls Day's. They may have a sexual image, but they are using it in the context of empowerment. This discussion of sexuality actually can serve an important purpose.
However, the second route causes many fans to worry that female groups overdo the sexual image by imitating 'Abracadabra', while shying away from exploring the central themes of the song. You see, to say the word aloud is still shocking. For example, in the booklet for SNSD's Oh, there is a poster of the Sex Pistols, a 1970's punk group, yet the word 'Sex' is blurred. In spite of the fact that several other posters actual display curse words, the only word barred was the one most prevalent in contemporary concepts.
Granted, it is a sensitive issue, but after recent scandals surrounding BTS' Jin and his condom box, maybe a more productive discourse on this subject is necessary.
Music Videos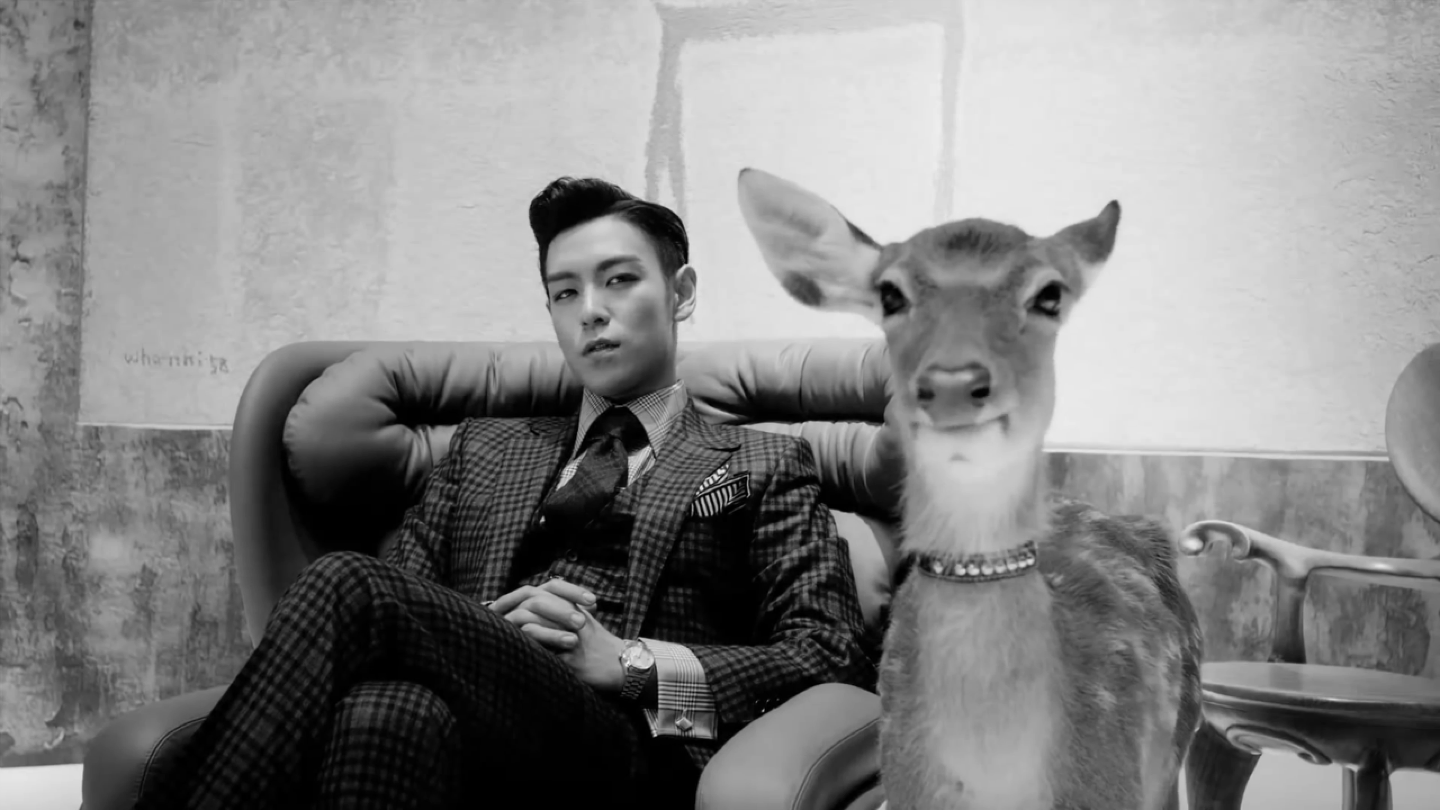 While K-pop has always been noted for its over-the-top music video aesthetic, if you were to compare most videos that came out a decade ago to something such as f(x)'s 'Red Light', or T.O.P.'s 'Doom Dada', you might think that these two eras were of a different species. Other than BoA's 'My Name', or 'Girls On Top', the older music videos have more in common with something by Charlie Chaplin, than CL.
The approach has changed from a standard storytelling idea, such as with Buzz's 'Coward', or Kiss' 'Because I'm a Girl' to become a sensory experience, which would fit comfortably alongside experimental filmmakers such as Harmony Korine (f(x)'s 'Shadow'), Terry Gilliam (Red Velvet's 'Happiness'), or Seijun Suzuki (SNSD's 'Hoot').
Not only do the videos of today have mass appeal, they also receive praise from critically acclaimed artists globally. Musicians such as Grimes and artist Ai Wei Wei are but two examples to have taken this striking style as an influence on their own work, while the internationally revered Korean auteur Park Chan Wook is the man behind Lee Jung Hyun's 'V'.
Whereas a decade ago, the K-pop music video was good, today it is head, shoulders and 30-foot-long-G-Dragon-orange-weave above the rest.
Global Success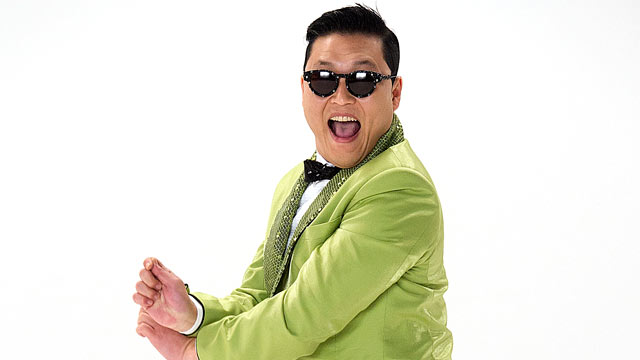 As mentioned above, the critically acclaimed musician Grimes is a major endorser of K-Pop, giving it exposure in areas unlikely to embrace it otherwise. "Psy is a genius" she said in an interview last year. "His art is creating a generation of kids that will grow up seeing Asian culture as being as valid as Western culture." This is truly an amazing feat, as K-Pop had always seemed a distant notion in the west. I would overhear mention of the name G-Dragon, or BigBang, but it rarely meant anything, because many people viewed such forms of pop as a cult, a niche, or a fad.
It sounds ridiculous, but western pop fans are very insular and reluctant to look any farther than the United States.
However, now, since 'Gangnam Style' won the internet, and SNSD began scooping up awards in America, people are beginning to see that there is nowhere on earth that creativity does not exist. And plus, Bill Murray knows who SNSD is. That's it. When Bill Murray knows about you, then you have pretty much made it.
Fashion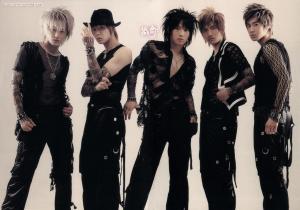 I am currently writing this segment with a picture in front of me, which shows TVXQ back in 2004. How can I describe it?
Mullets! Oh the mullets!
I have seen a haircut that is so pointy that it really ought to be illegal.
But those trousers… Baggy is not a word that can do this justice.
There is a joke on How I Met Your Mother, where Robin Scherbatsky says that the 80's only came to Canada in 1993. So I suppose that the 90's fashion only came to Korea in 2004.
What is strange however is that in spite of how daft this picture is, you can see how SHINee tightened it up and rendered it acceptable, if not downright awesome.
Remember, you can salvage anything if there is a scissors, or spandex equivalent at hand. Honest to God, when you see how 2NE1 have become the darlings of Jeremy Scott, or how G-Dragon is now in Karl Lagerfeld's field of vision, you could almost forget what TRAX looked like when they released Scorpio.
The only items of material that seem to be eternal are those wonderful mittens of H.O.T., which have essentially become the fashion equivalent to the alien in John Carpenter's horror film 'The Thing'. They are shapeshifters, which appearing in various lands where aegyo is in abundance, be it on the heads of Crayon Pop, or summoned for Hallowe'en by Red Velvet as they dress in Winnie the Pooh onesies.
Some forms of fashion are indestructible and will outlive us all. When the zombie apocalypse comes, the survivors will have stocked up on tinned food and H.O.T. mittens. The choice is yours.
Musical Styles
Two words: Red Light.
Although it may have been a shock to the system when every f(x) fan pressed play, this track is not merely a feat for K-Pop, but for pop as it breaks down the thrilling elements of everything from trap, to industrial music and makes for one exhilarating ride, with more layers than an onion.
With songs such as SNSD's 'I Got a Boy', SHINee's 'One Minute Back' and 'Red Light', or artist such as Chi Chi, or Neon Bunny, K-Pop has earned itself a reputation as one of the most innovative genres in terms of structure for pop music. In the west it has essentially become the go to pop sound for contemporary electronic musicians and producers, as it has utilised production techniques and atypical styles, such as moombahton as heard on Miss A's Breathe, yet made them into accessible gems.
This evolution is in part due to 'Gee', which took the classic songwriting of the 2000's, but drove up the tempo into something cute and simultaneously feral. It is the bridge between the first generation of K-Pop and this third, unparalleled period in musically audacious terms.
If the guys on Beatles Code could somehow link Yoon Jong Shin's 'Red Bean Sherbet' to f(x)'s 'Hot Summer', then in terms of sound, had 'Gee' never come about, it would have been impossible.
---
This article was by Michael W. Lannigan. Michael is a writer for Japako Music, check out their website here!Fancy writing a guest post on UnitedKpop? Drop us an email at info@unitedkpop.com