Sistar have done it again with their addictive summery comeback song 'Shake It', despite only releasing the MV for 'Shake It' six days ago, they've already managed to grab nearly three millions views! After the success of the previous year of 'Touch My Body' they won the coveted award 'Best Female Group at the MAMA awards which is South Korea's biggest award show. Well done Sistar for such an incredible achievement!
Getting to know Sistar!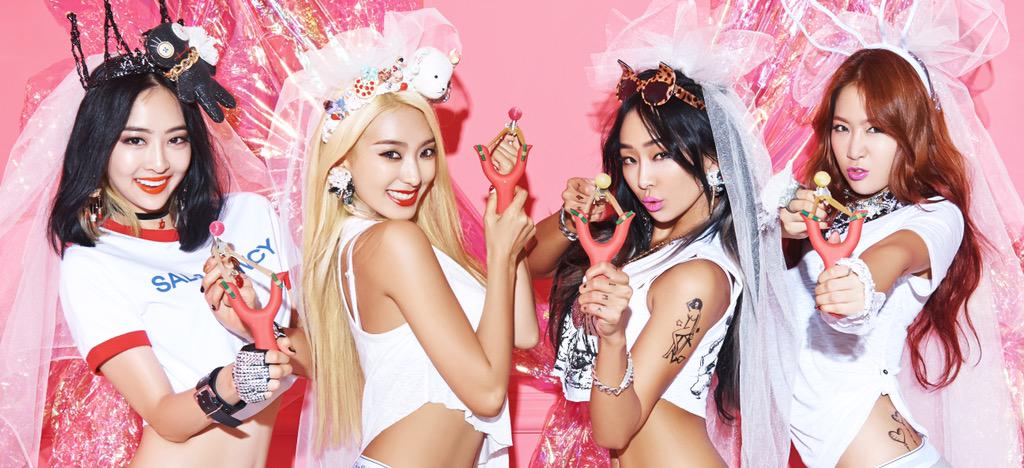 From left to right: Dasom (Maknae, Vocal and Visual), Bora (Main Rapper, Dancer. Oldest of the group), Hyolyn (Leader, Main Vocal) & Soyou (Lead vocal)!
Sistar debuted onto the K-pop scene back in 2010 with the single 'Push Push' under Starship Entertainment and have reaped in numerous awards and nominations over the years. Since then, they have released two studio albums (So Cool, Give it to Me) and five mini albums (Alone, Loving U, Touch N Move, Sweet & Sour, Shake It) in total. There's also a sub-unit that was formed called Sistar19 (Bora & Hyolyn), their first single was 'Ma Boy' which was followed on with their first mini album in 2013 'Gone Not Around Any Longer'.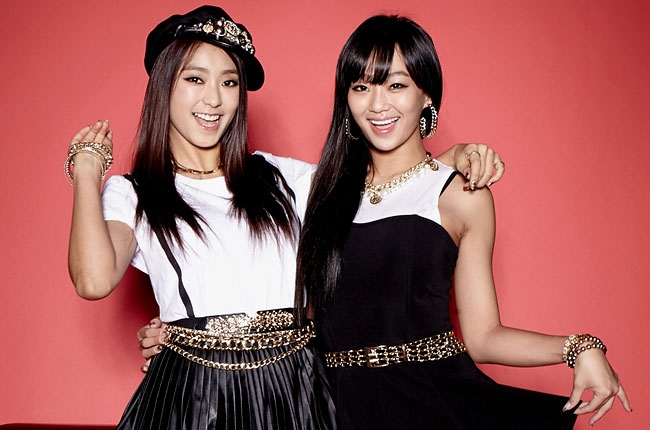 Sistar have showed that they are not just an average girl group, with each member branching off showing their talent and ability as individual artists in collaborations.
For instance, Hyorin and Ailee have worked together on a number of occasions, joining forces to sing a debut song from the popular Disney film 'Frozen' with the equally well known song 'Let It Go'. These two powerhouse singers impressed many with their cover of smash hit song 'Bang Bang' in 2014 which also features Unpretty Rapstar runner up Jessi!
In 2012 Soyou collaborated with hip hop duo, Geeks, they chose to perform a remake of the song 'Officially Missing You, Too'. Following on a year later, Soyou and JunGiGo released a successful duet song which reached number one on Korean charts! 'Some'. Soyou with Lee Ha-nui and Kim Jung Min were made the new MC's of beauty tip program "Get It Beauty" in 2015!
Bora became one of the new MC for KBS World's new fashion show A Style for You together with Kim Heechul, Goo Ha-ra and Hani!Earlier on in the year in April, it was revealed that Bora will collaborate with Unpretty Rapstar contestants Kisum, Lil Cham, Jace and male artist Adoonga with the song 'Feedback'.
Dasom was the female lead for the drama "Melody of Love" as Gong Deul Im, showing a glimpse into her potential as an actress. She will join variety show MBC's My Little Television as a regular guest as stated in June and has made appearances in a range of music videos such as VIXX's 'Rock Ur Body' and K.Will's 'Love Blossom' as well as previously mentioned 'Some' by Soyou and JunGiGo!
Now that we've seen the girls engaging in collaborations, it's time we watched Sistar come back together with a few personal recommendations of their song releases!

Push Push

So Cool

Alone

Give It To Me

Touch My Body

I Swear

Shake It