This year is flying by, as per usual. We're already in September, which means that lots of students will be returning back to school, college or university. I'm usually the type of person who tries to remain focused on my academic studies, by being organized and keeping on top of all the deadlines, though somehow manages to fail miserably and end up procrastinating half the time.
How does this relate to the article? Well, I've decided to pick an educational, language learning Tumblr account, 'Teach Me Korean' which can be useful for anyone considering taking up learning the Korean language. Whether you're just starting a new academic year, or entering a new school term depending on where you attend, what better time to start than right now during the present?
"Dream big, start small, but most of all start now." This quote could apply to anything really, but just thought it would be appropriate to add in, especially for anyone who is hesitant on starting to learn because they think it's 'too late'. It's never too late!
Even if you commit a minimum of ten to fifteen minutes a day, for example going over some letters of the alphabet, you'll be able to familiarize yourself with writing sentences! It will be a struggle, but most definitely worth the time and effort put in.
The following screenshots show some examples, including the word accompanied by the appropriate image (just click on the pictures to get a closer look), the page goes over topics such as food (cakes and fruit) and animals. It's very easy to navigate through the various links and the images just by scrolling down the page.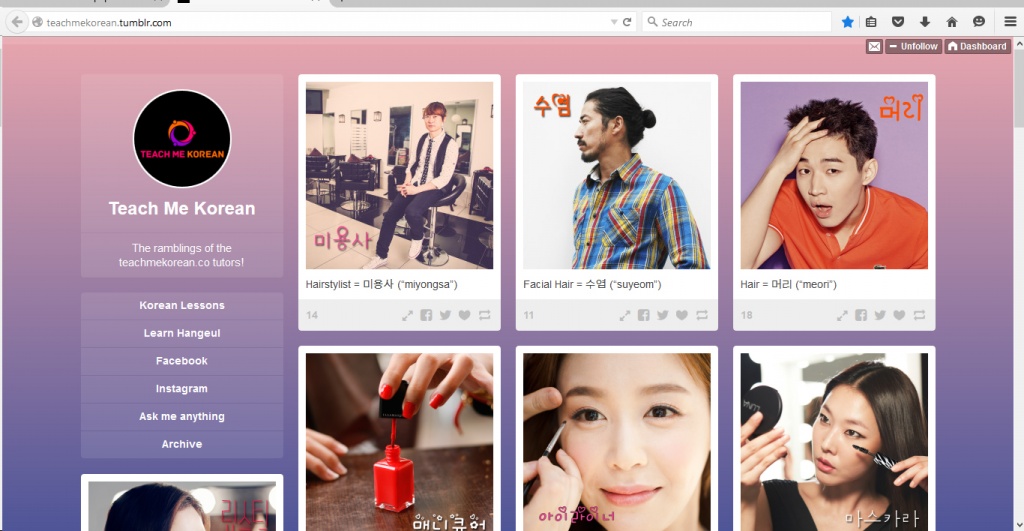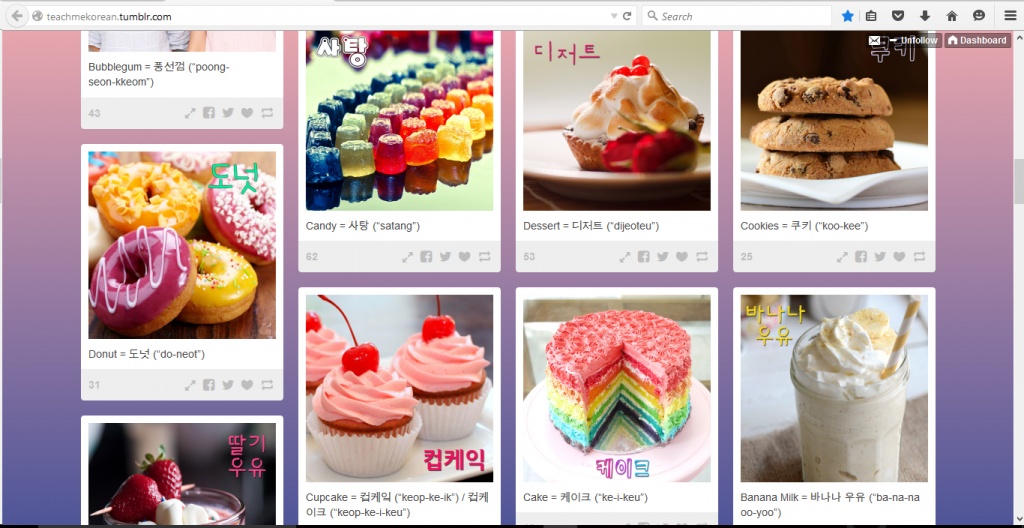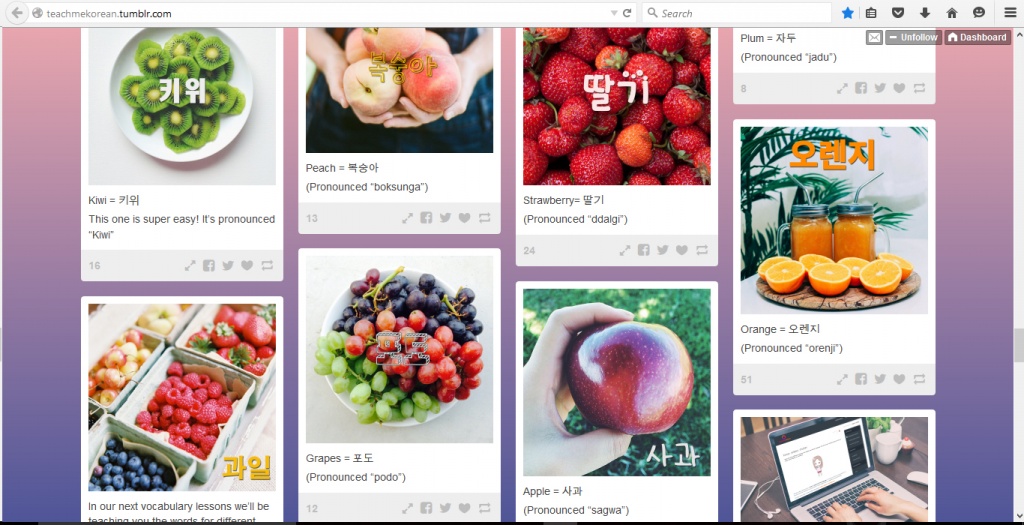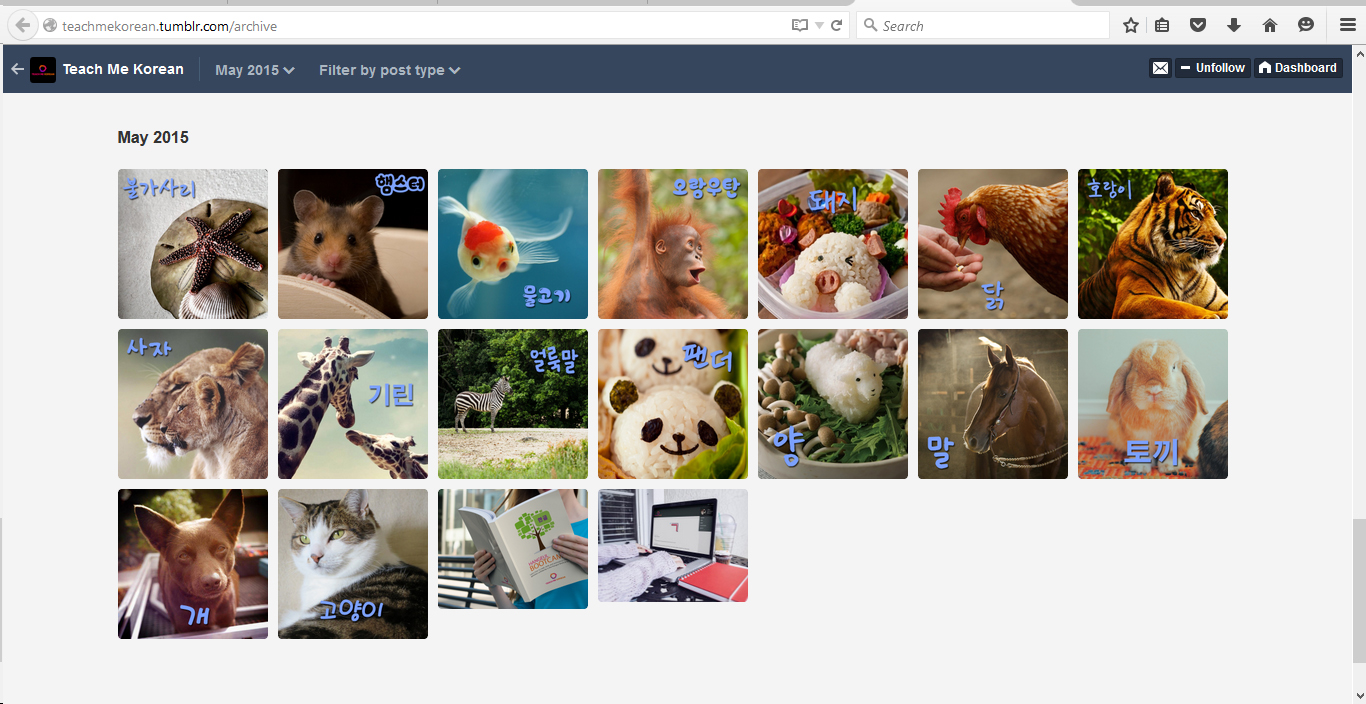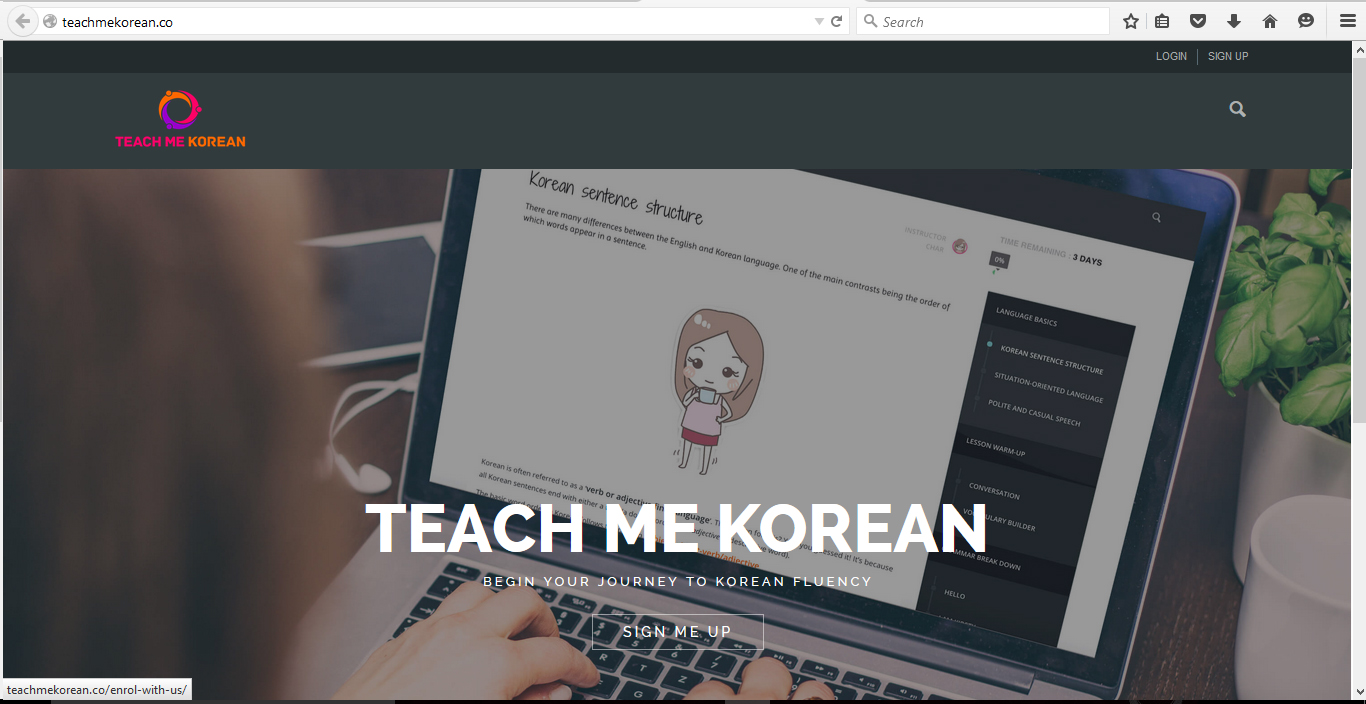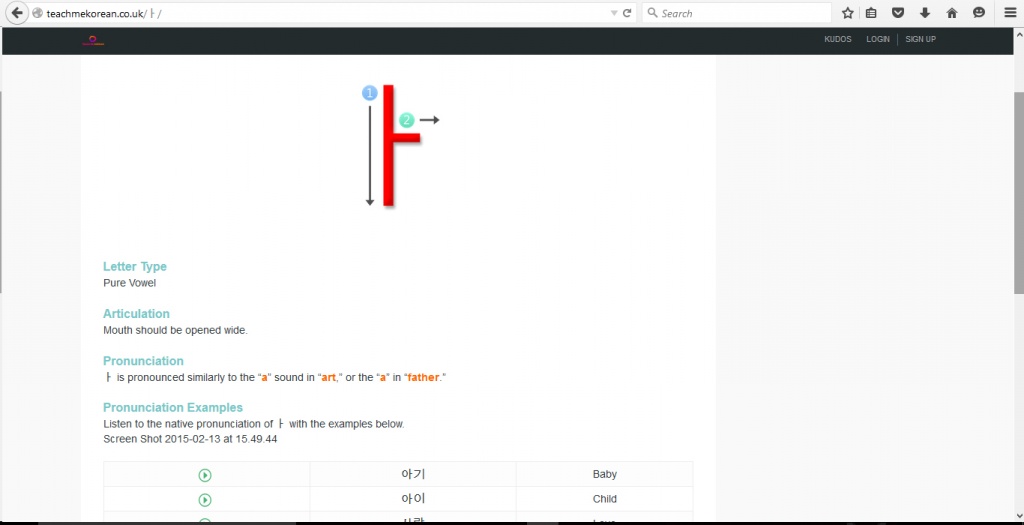 As you can see, the very first step to learning any language is to set some foundations before you can properly begin. You'll need to learn the Korean alphabet (hangul), you can access this page via the Tumblr account by clicking on the 'learn hangul' link. It goes over in detail each letter and how to draw them, it's pretty straight forward that the more you practice writing them all, you'll find it will be easier to remember and be able to write purely from memory.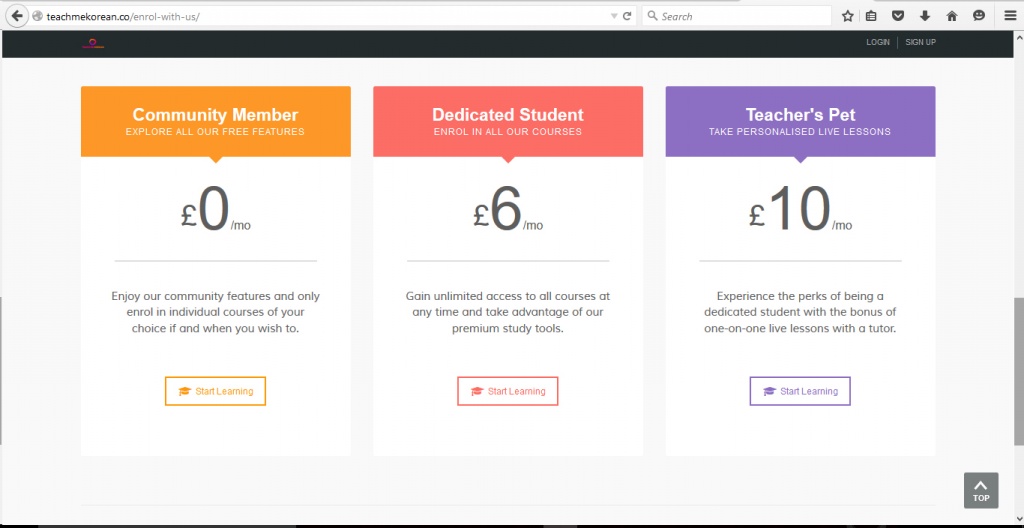 You can create an account on their separate website, which you can find here. This will allow you to choose which of the three options you would like to pick, depending on how much content you want to be able to access.
---
All the links you'll need to follow 'Teach me Korean' to keep up to date!