This week in Korea: Jay Park released a single; the countdown to Zandari Festa has begun; and it's Chuseok: it is always hard to keep up with the goings on in Korean media!
UnitedKpop don't always cover all the interesting news and releases from Korea, so we decided to put together UnitedKpop Hot Picks! Hot Picks shares with you those things we couldn't share that we absolutely love, and we hope you'll love too. You can find our Hot Picks at a glance below, because we're busy and we know you're busy too! Or, if you have a little time, why not continue reading for all the information you'd possibly need on each topic!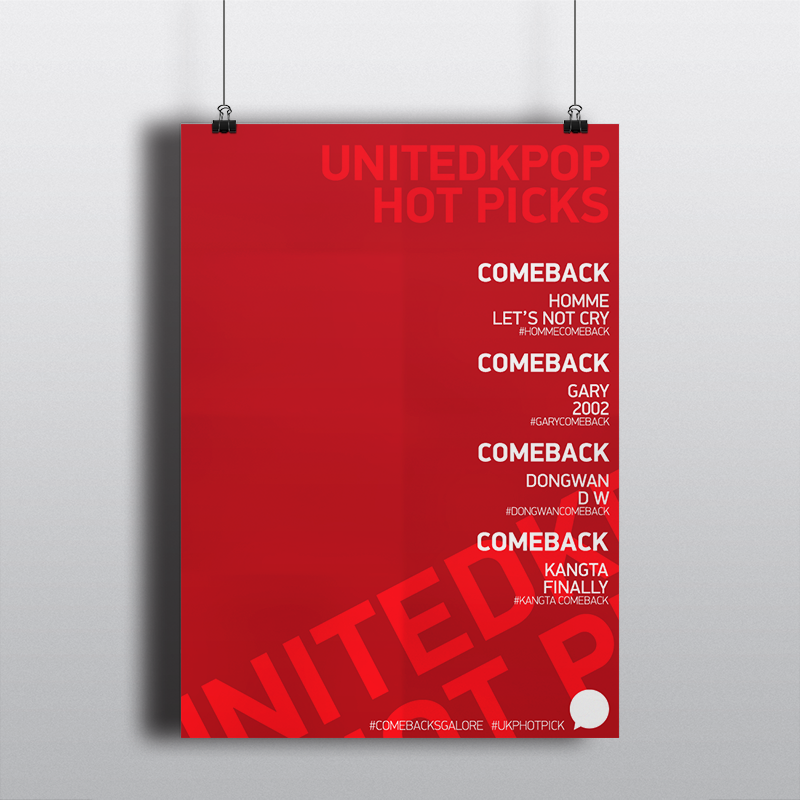 COMEBACK: Homme – Let's Not Cry
#HommeComeback
Homme have announced they'll be releasing a single right before their Hommexit concerts.
Let's Not Cry is set to release on October 2nd ahead of their Baekam Art Hall concerts on October 9th to 11th.
The duo recently released a collaboration with Kisum.
COMEBACK: Gary – 2002
#GaryComeback
Gary has released his first full length album, 2002, on Monday. The 19+ rated lyrics are a stark contract to his much more innocent Running Man image.
When posting images from his album photoshoot to Instagram Gary included a hashtag that suggested that the content of his album was for those aged 29 plus.
The album contains production from Jay Park, John Park and Jung-in, and topped multiple local music charts, including Melon, Bugs and Genie, upon its release.
COMEBACK: Dongwan – D & W
#DongwanComeback
Shinhwa's Dongwan is returning to the music industry alone for the first time in SEVEN years!.
He is set to release two EPS, D in October, and W in November, with a whole host of collaborating artists, such as rapper Cjamm and g.o.d's Danny Ahn.
The release dates have not been confirmed yet, but given the history of Shinhwa this should be impressive.
COMEBACK: Kangta – Finally
#KangtaComeback
Okay, so he hasn't named his comeback release finally, but he is at least making a comeback, FINALLY!
Kangta's
last Korean album was released back in 2008, just before he enlisted!
Kangta
has since released in Chinese, participated in many Chinese dramas, and climbed the ladder at
SM
.
This
Kangta
fan has learnt not to take insider quotes too seriously, but it is definitely time for a
Kangta
comeback!
——–
You can use the hashtag #UKPHotPick or #ComebacksGalore to join in our conversation about this week's hottest topics, or use one of the topic hashtags to share your thoughts on our favourite stories.