This week we've seen Ryeowook cast in The Curious Incident of the Dog in the Night-Time, and Hyuna surpass 100 million views on YouTube for her Bubble Pop mv.
But what gems did we miss? Here's just a few: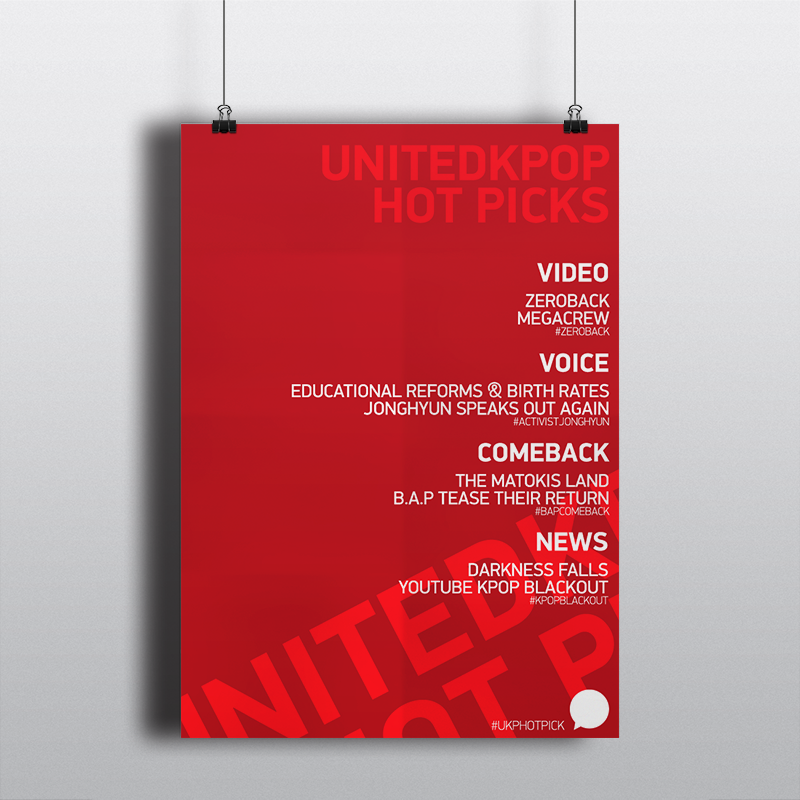 VIDEO: ZEROBACK – MEGACREW
#ZEROBACK
Jimin Choi, director and owner of BLVQ, a company that collaborate with artistic creators from Seoul and Los Angeles, has teamed up dance crew ZEROBACK to make a dance mv.
ZEROBACK is a team of students in South Korea who are all ridiculously talented dancers.. and when I saw them practicing, I knew we had to make a dope video together!

I had this really amazing concept in my head, where instead of using a greenscreen.. I would put greenscreens on their face! I used makeup.. and this is the result 🙂
VOICE: Jonghyun speaks about about Educational Reforms
#ActivistJonghyun
SHINee's Jonghyun has gained something of a reputation for speaking out on subjects that matter to him, subjects that are often considered controversial. This week he took to twitter to comment on the new education reforms.
They say they're lowering school starting age for the sake of childbirth… Producing a textbook…
My confidence that I could have children and help them  grow into adults with healthy minds and bodies only disappears with policies like this.
I'm not saying I won't have kids, I'm saying having kids [here]is terrifying.
President Park Geun Hye has pledged to release a single government approved  history textbook, under the guise of presenting a positive, unified view on the Korean War, though it sounds a little like controlling education. She's also outlined plans to begin education sooner, and by thus bringing young people into the workplace sooner they will have children sooner – apparently.
Jonghyun's opinions are valid, and worth listening to.
COMEBACK: B.A.P tease their comeback
#BAPcomeback
B.A.P are teasing their November 15th comeback with a new series of Matoki images. Each image came with a letter included, and now they're all released they can be rearranged to for the work MATRIX.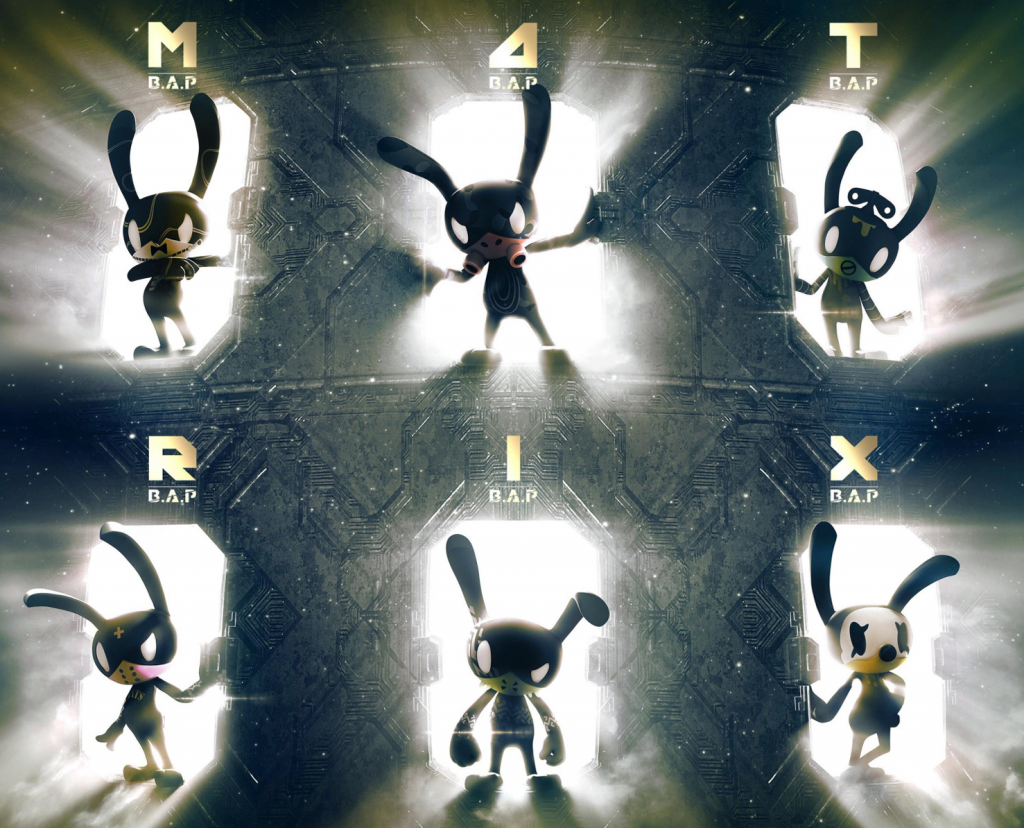 NEWS: KPop channels no longer available in some countries
#KpopBlackout
In some countries, particularly the US, if you search from mvs from Woollim, J.Tune, Brave and others, you'll be faced with this.
Many think it has come ahead of the YouTube Red subscription service launch, The New York Times has reported that YouTube have implied that those who do not opt-in and provide subscriber content would have their ad-supported content available in the US.