Rookie girl group Lovelyz have come back with two MVs from their latest mini-album 'Lovelyz8' and this week it's an MV Monday special as we take a look at both tracks!
'Ah-Choo' is a playful approach to Lovelyz reputable 'sweet' concept with an excessively addicting chorus and an even more addicting choreography. It's an upbeat track with sweet vocals and a bouncy chorus. The song is more electronic is sound with a synth-like melody and catchy bassline. The MV begins with the girls playing Hide and Seek, badly, although the seeker never quite manages to find them… They disguise themselves under cardboard boxes, hiding their faces under paper bags and going as far as covering themselves in sticky notes to camouflage themselves with the door. As the title suggests, a sneeze is all it takes for the seeker to discover them.
The girls are co-ordinated in white blouses, flared mini-skirts and super cute laced up boots with star decals on the side. They also wear plaid pinafores and black patent boots embellished with flowers. Kudos to the stylist in this MV! The girls look effortlessly perfect with sleek hair and minimal makeup.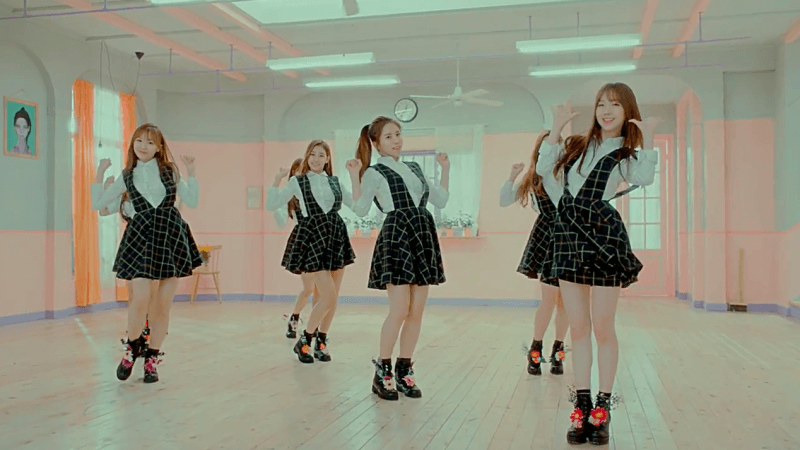 It's a fun, bubbly concept with an energetic dance routine. It's refreshing to see the girls have so much fun with each other in the video and to see a deliverance of 110% in terms of charisma, routine and vocals.
Let's take a look at their pre-release track 'Shooting Star'. It is a statement track and MV as it showcases the unique style and sound Lovelyz master. Their ballads are so beautiful and delicate and 'Shooting Star' is no exception. The MV is subtle and sweet and reminiscent of their last hit 'Hi' with the bright, scenic rooms and decorations. There is a hazy overlay throughout the MV which emphasises the angelic sound of the vocals. The girls seem to be searching for answers in the books surrounding them in the MV. Buried within the pages of the books are precious notes and letters and as the girls seem defeated and toss them to one side, glitter begins to cascade from inside.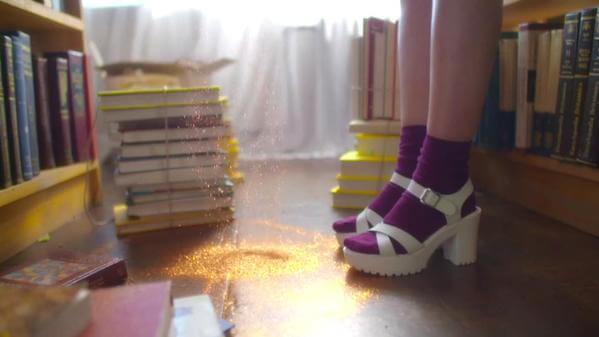 The girls are simply dressed in co-ordinating white and burgundy pieces with matching white sandals. Their make-up is subtle with the infamous 'gradient-lip' making an appearance. The look is very stripped-down which doesn't deter from the angelic sound of their harmonious vocals. The ballad is beautiful and a fantastic pre-release as an insight to an inevitably good mini-album.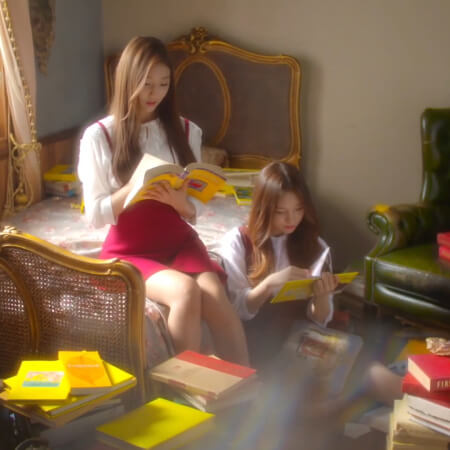 The concept hasn't evolved much since their last comeback but that is the charm of Lovelyz. They remain faithful to their debut concept and still exceed all expectations in terms of talent and potential. They are proof you don't need to reinvent yourself to achieve a successful comeback.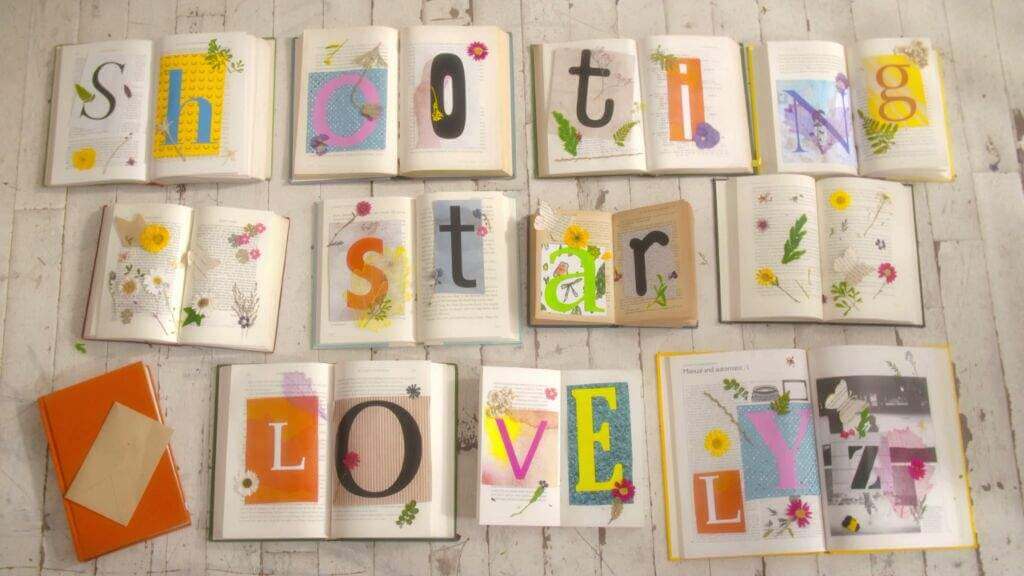 There is fierce competition out there for girl groups at the moment but Lovelyz need not fear! The loyal following of fans who have supported them from day one appreciate the statement concept Lovelyz have formed for themselves. It's refreshing to see a group perfect one concept and continue to adapt it slightly for a better comeback each time!
'Shooting Star' and 'Ah-Choo' are releases from Lovelyz's first mini-album 'Lovelyz8' which was released 1st October 2015.