With 2013 and 2014 having been so strong for the Korean film industry both in terms of quality of content overall and indeed box office admissions (not always the same thing, it has to be said), 2015 from the outset was given rather a hard act to follow. The early stages of the year didn't bring much that was particularly groundbreaking or memorable, leading some to fear that recent successes were somewhat on the wane. However, not only did the subsequent, highly anticipated, releases of 'Veteran' and 'Assassination' each reach in excess of ten million viewers but a number of far smaller independents unexpectedly also managed to cause noticeable ripples in box office takings to the extent that, on December 5th, the Korean box office charged through the 200 million admissions milestone for the third consecutive year, with record pace. Add to that the audience and critic acclaim received by this year's Korean movie screenings at international festivals – including several in the UK – underlining the fact that 2015 has been yet another wholly memorable year for Korean film. There follows a (somewhat personal) list of some of the best Korean films 2015 had to offer:
Assassination (암살)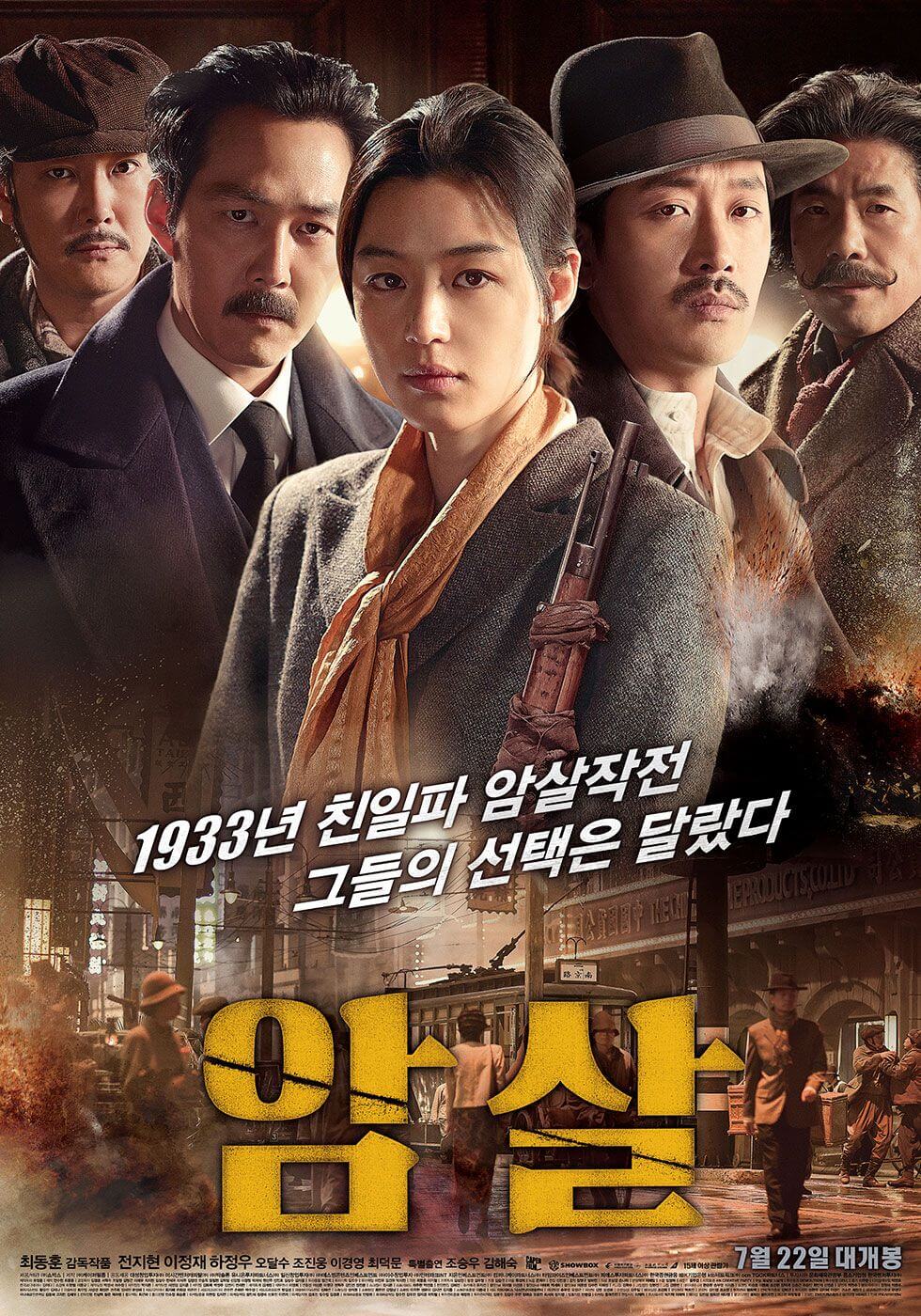 Coming from 'The Thieves' director Choi Dong-hoon, it's of little surprise that 'Assassination' drew cinema audiences like a proverbial moth to a flame, and that's before we even consider the casting of ever popular actors Jeon Ji-hyun, Ha Jung-woo and Lee Jung-jae in lead roles. While this spy tale set in 1930s Japan-occupied Korea supplants any real social commentary or political depth with fast paced action, it is without question thrilling, out-and-out entertainment from beginning to end.
Madonna (마돈나)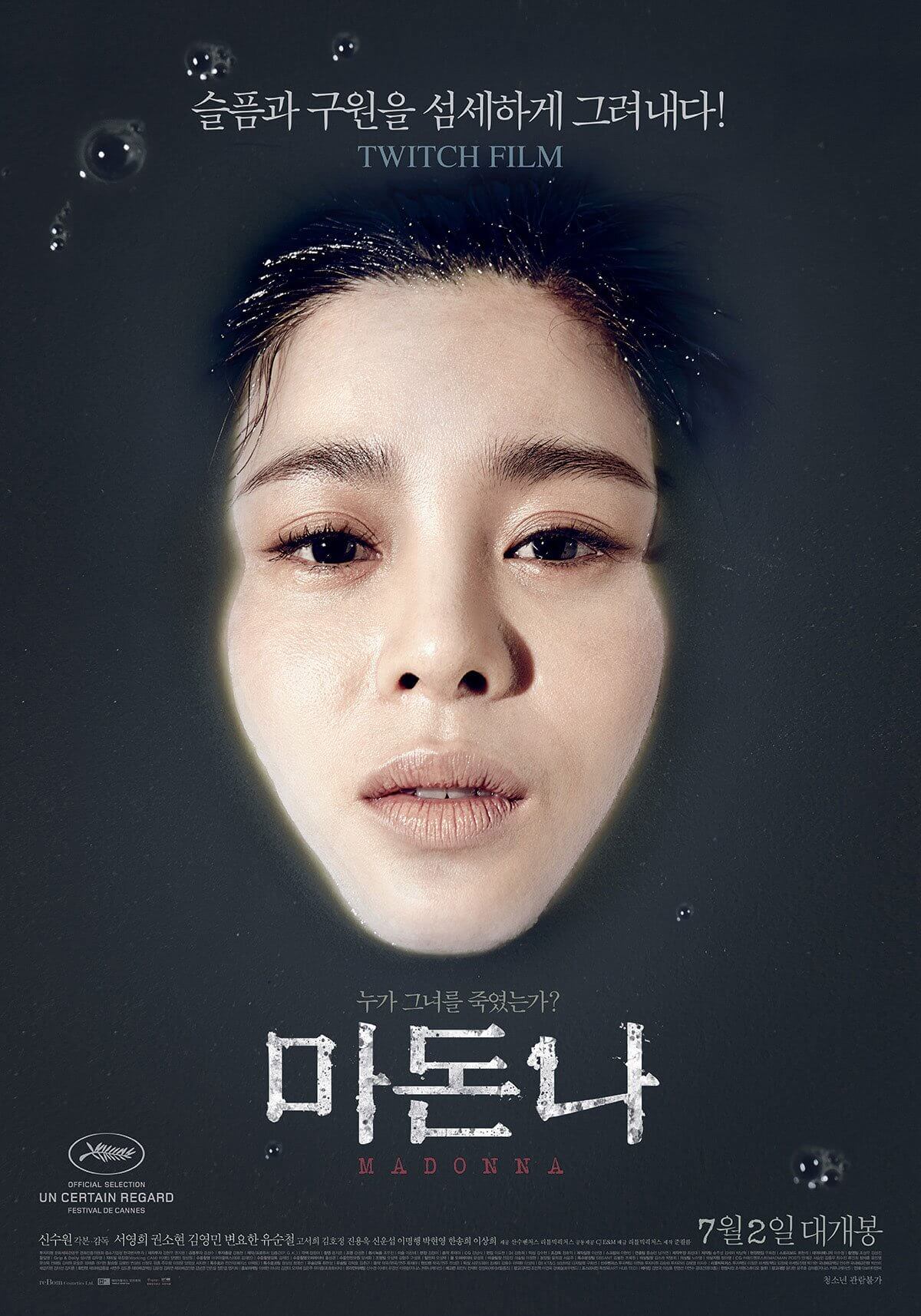 Utterly visceral and as hard-hitting as any Korean film in recent memory that you could care to mention, 'Madonna' shines a probing light and points an accusing finger at class inequality and female abuse in Korea. Shin Su-won's tale of a nurse's growing bond with a comatose patient uses its hospital setting as a microcosm of certain less than palatable aspects of Korean society – especially in the heartless hierarchy of the VIP wards – but ultimately shows heart and strength in the face of harshness and persecution. 'Madonna' is a brave and important film made all the more so by the fact that its director, and therefore perspective, is female.
Alice in Earnestland (성실한 나라의 앨리스)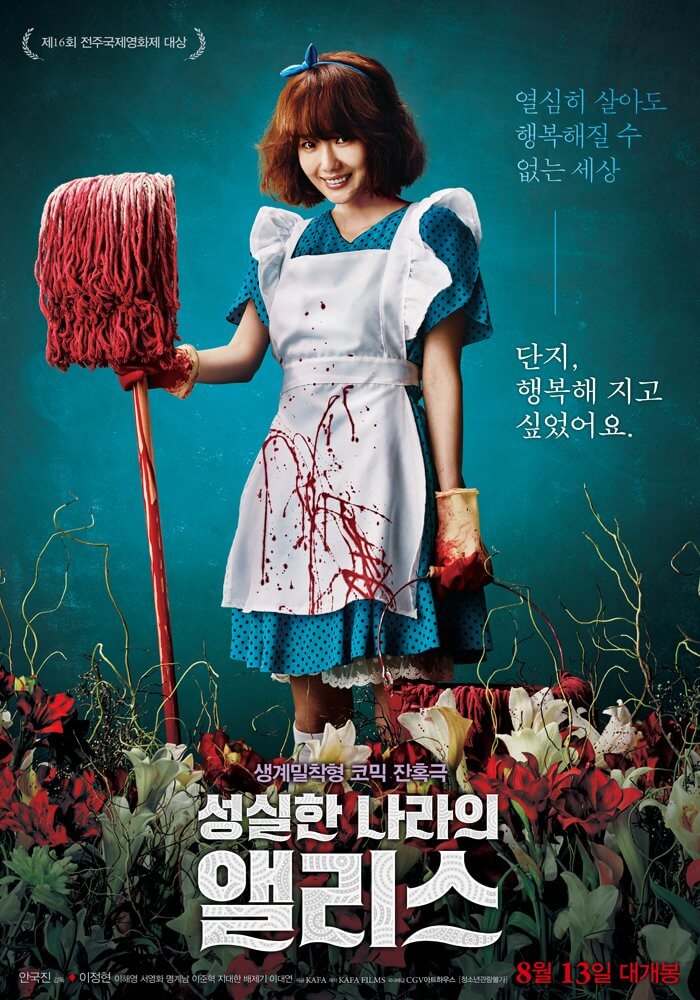 Step inside the frayed and twisted mind of Soo-nam (Lee Jeong-hyeon), a woman who wants only to have a simple happy life with her deaf husband. However, the more she tries the more her efforts are thwarted, pushing her over the edge into increasingly fraught, and indeed violent, endeavours to secure the future she so desperately desires. Director Ahn Gook-jin's debut feature, 'Alice in Earnestland', has polarised audiences since its release – you'll either love it or absolutely hate it – but those who can indulge themselves in Soo-nam's surreally comic story will be rewarded with set pieces bringing thoughts of numerous classic Korean films.
Right Now, Wrong Then (지금은맞고그때는틀리다)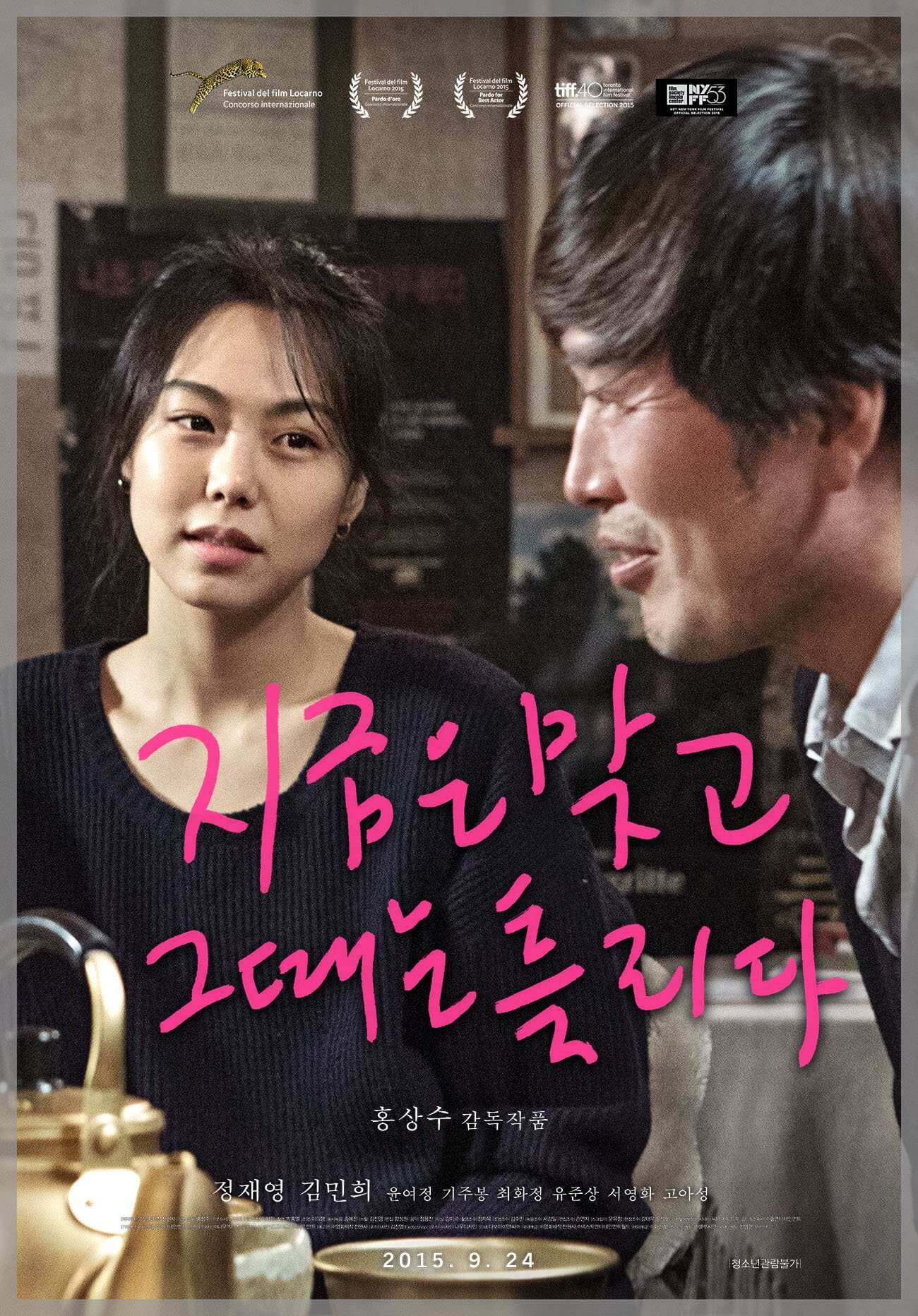 What is there to say about director Hong Sang-soo that can be summed up in a single paragraph? A film-maker whose unique style and focus positively screams (with a whisper) out of each and every one of his 'comedy of manners' movies. 'Right Now, Wrong Then' takes a similar, always quiet, tack to his previous work, this time focusing on a single story of two people told twice with minute changes to interactions causing larger alterations to subsequent events. Fans of Hong Sang-soo always know what to expect from his films but are nonetheless still surprised by each of them, and 'Right Now, Wrong Then' underlines that fact perfectly, to the nth degree.
The Priests (검은 사제들)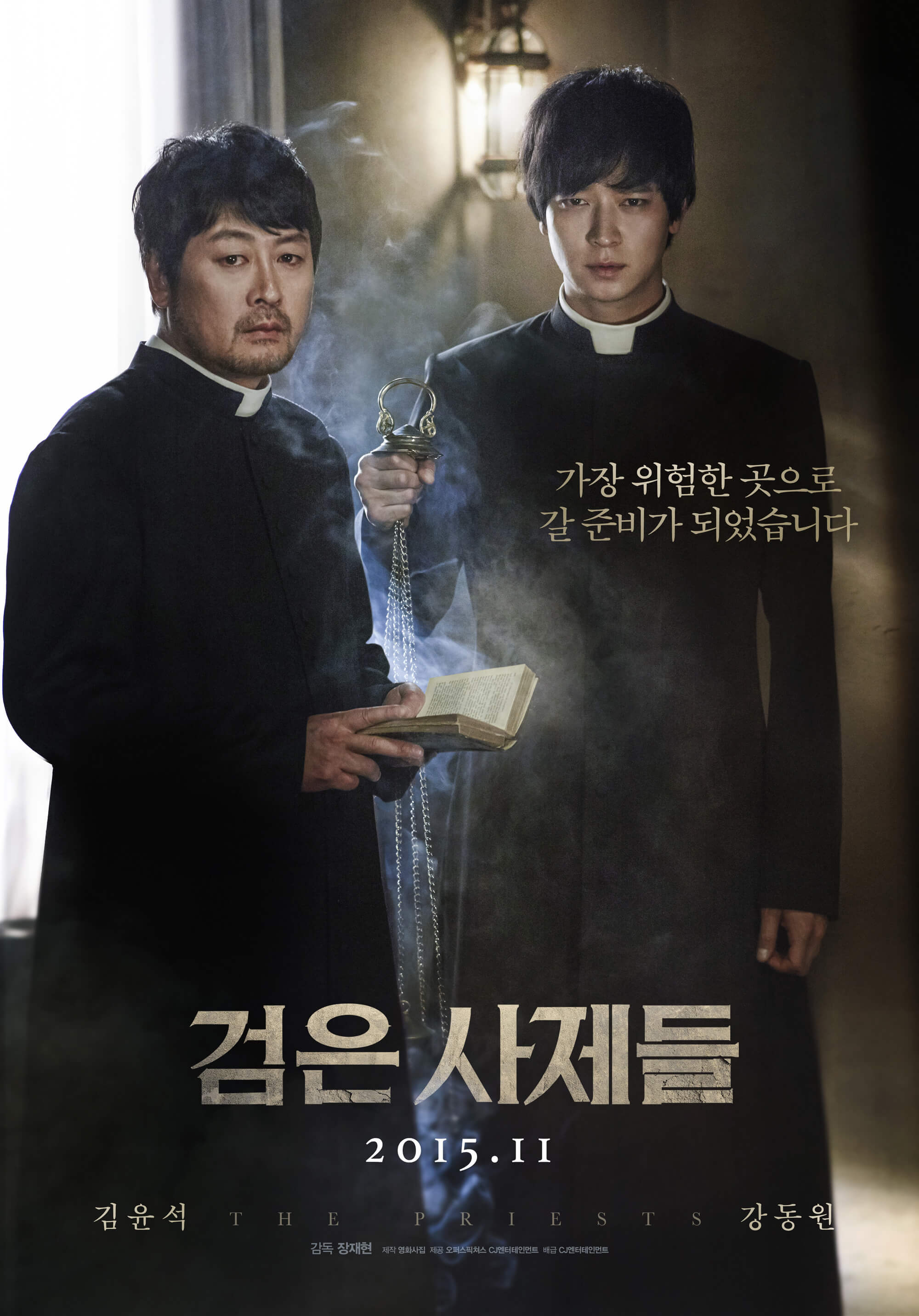 Released in Korea in early November, Jang Jae-hyun's thriller 'The Priests' was rather a latecomer to the 2015 Korean box office. However, it immediately made its presence felt, recording the biggest debut score of November in its opening weekend, dominating more than 60% of the market share over the period and staying top of the box office for its entire first week and into its second. 'The Priests' tells the story of a young girl (Park So-dam) who falls into a coma after an accident. Her father (a priest) and his young colleague come to believe that she is possessed but on trying to release her soul they discover evil is far closer than they ever imagined. The success of 'The Priests' so late in the year perfectly underlines just how surprising 2015 has been for Korean film as a whole.
---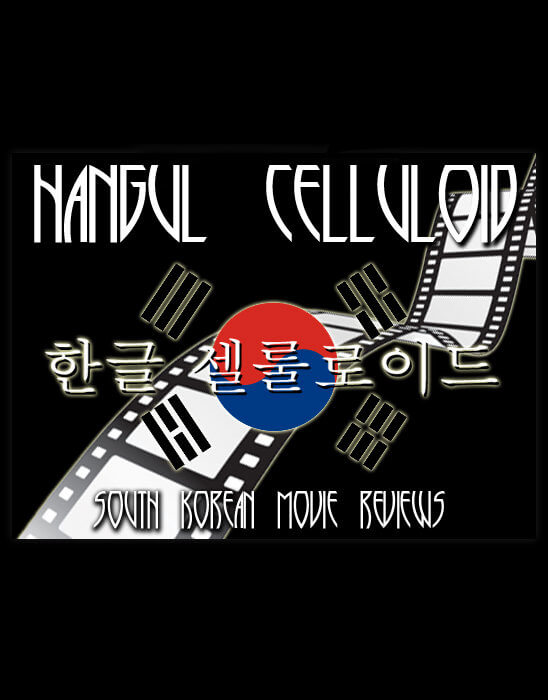 Paul Quinn
Hangul Celluloid
Hangul Celluloid is the leading UK source for all things Korean film – news, reviews and the hottest interviews.
Don't be shy and drop by into the cinematic world of Korea! Check out their Facebook here, and official website here.