2015 set high expectations for music videos, with plenty of noteworthy releases. That leaves us with the important decision of where we begin in 2016, will anyone live up to the highlights of 2015 in just four days?
Of course they can, we can always count on rapper and Running Man star Gary to impress us.
Lonely Night comes three months after releases JOA featuring Jay Park with it's rated mv, and the film like mv for Get Some Air featuring Leessang Company artist Miwoo.
Lonely Night features Gaeko of Dynamic Duo on the track, and to the joy of many Gary fans, comes with an mv featuring Song Ji Hyo.
Through their part in the variety show Running Man the pair are 'shipped' together as the 'Monday Couple'. There have been plenty of dating rumours about the pair, though their relationship is officially nothing more than a friendship turned fictional love story.
Song Ji Hyo is an office worker, and apparently a fan of Gary's music. We see her listening to his music as she lives her daily life.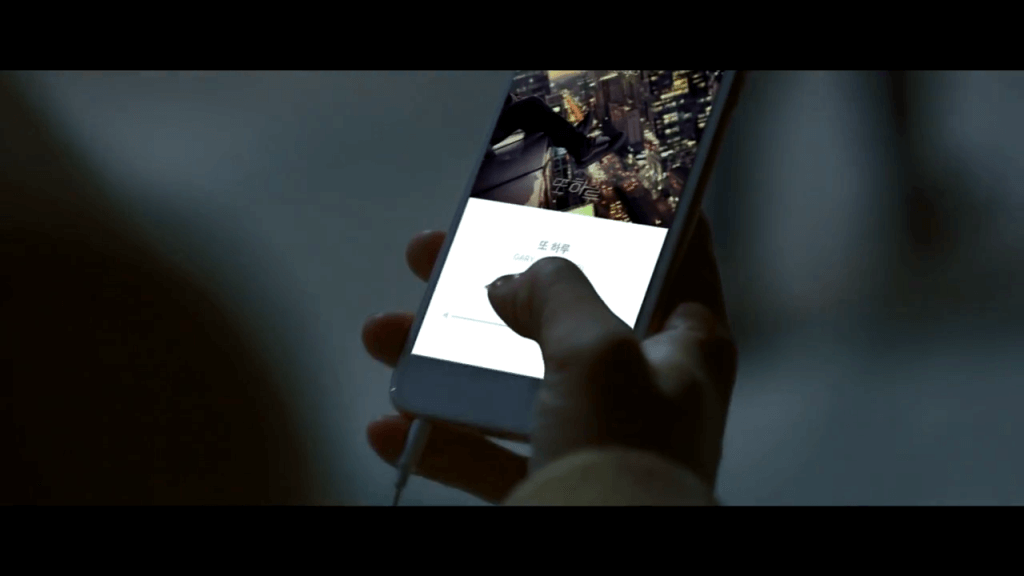 We also see their lives run in parallel, such as in the moment where Gary throws his lyrics to the floor, and Ji Hyo can be seen picking up papers in the office she works in.

That fictional love story plays strong in Lonely Night, despite the two never meeting in the narrative. This in most relies on the viewers' belief in the couple, and their desire to see the two become a couple in almost all scenarios they appear in.
The viewer provides the unspoken narrative in this mv, simply because this is a couple that has had its narrative written by fans from day one.
You are able to decided their roles in each others lives, are they fated to meet, to fall in love? Maybe they are already together, but their busy lives currently keep them apart. The implication woven through the narrative certainly allow you to run with either of these ideas.
A particularly interesting image is the desktop wallpaper in Ji Hyo's office computer. Whether the file pattern creates and S and a G is questionable, but could there be meaning in the image?
Gary makes many lyrical references to islands and the ocean particularly in reference to love, including:
Until the day I can make an island with the woman I love, I'll hold on a little more
– Halyang Dream
A favourite interview quote for shippers of the Monday Couple also references the sea, with Gary stating that if he and Song Ji Hyo ever married, they'd probably hold their wedding by the sea.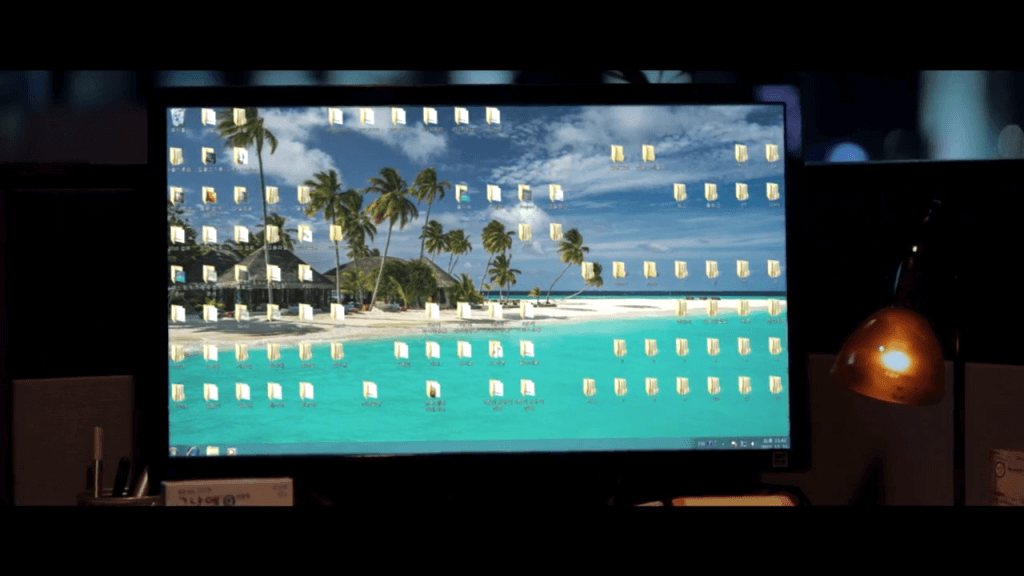 One of Ji Hyo's comforts also comes from a dog, Gary's nickname 'Gae' means dog in Korean.
Then there's that final scene. Ji Hyo is sat atop a high rise building, and from her spot she can see a billboard that plays an image of Gary, before we see the final image of her hanging her feet off the edge of the building, just like Gary does in the cover art for the track.

Is Ji Hyo  just a fan of Gary's? Are the fated to meet, or are they struggling to find time for each other? Lonely Night presents these questions, rather than giving answers, to continue the love-line presented by the pair via Running Man. You decide the story.
[su_box title="Did you know …" box_color="#cc202c"]
GARY COULD HAVE BEEN IN H.O.T.?
Gary
once beat
Jang Woo Hyuk
and
Moon Hee Jun
in a dance competition! All three were offered
SM Entertainment
contracts,
Gary
declined, but
Hee Jun
&
Woo Hyuk
eventually debuted in
H.O.T.
[/su_box]
What is your interpretation of the Monday Couple in Lonely Night?