Fashion capital and style hotspot Seoul is setting trends with cutting-edge street style. We list the hottest Korean brands on the scene that both celebrities and bloggers are raving about.

PLAYNOMORE
Slogan: FFF (Fake For Fun)
Seen on: Miss A's Min and Jia, Irene Kim, Girl's Day's Hyeri.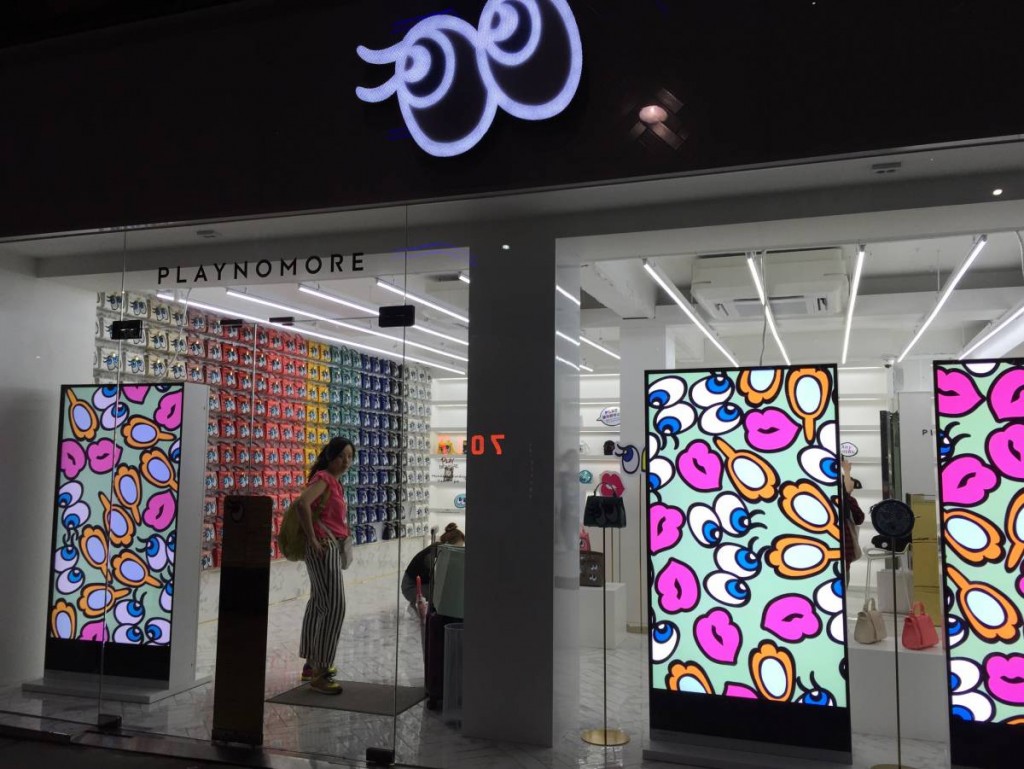 (cr. Trazy)
Playnomore opened its first store in Myeongdong in 2014. The brands characteristic is playful and quirky with the cute eyes being the focal point in design.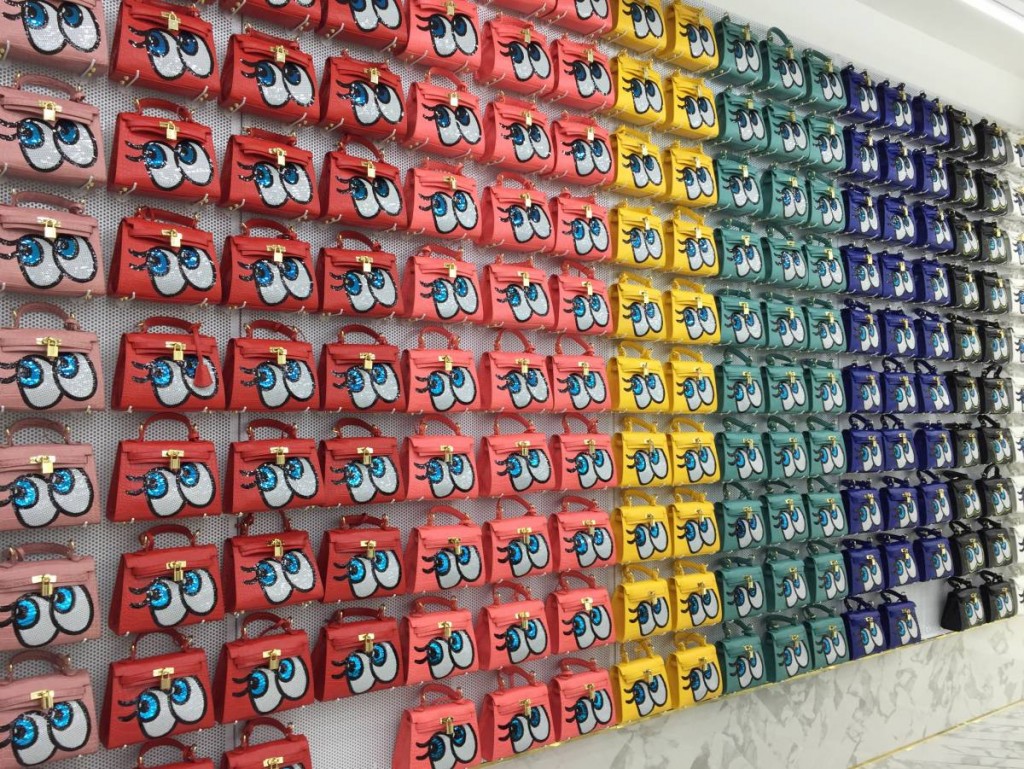 (cr. Trazy)
Rising designer, Playnomore is fast becoming an icon in handbags as the 'ShyGirl' design is a favourite amongst Korean celebrities and idols this season. The new 'IT' bag has been around since 2014 but has created a storm this year as the brand's popularity has soared. The petite bag is the ultimate accessory detailing a quirky design in shimmering sequins and comes in a rainbow of colourways. Internationally famed model, Irene Kim has been the face of the brand featuring in short adverts on their official Instragram account. If the ShyGirl image isn't your style, Irene Kim designed an elusive range of bags, sweatshirts and beanies favouring street style in subtle emoji inspired designs. Girls' Day's CF queen, Hyeri, has modelled the Shygirl brand on the cover of Ceci magazine and many other idols have snapped their Shygirl couture on SNS. The bags are vegan friendly produced in synthetic leather which is fantastic as many luxury high-end brands use leather. Playnomore have teased at an upcoming collaboration with travel luggage brand Samsonite this May. The collaboration will bring the bright eye design onto suitcases in duo prints PLAY SHYGIRL X LOVE SHYGIRL.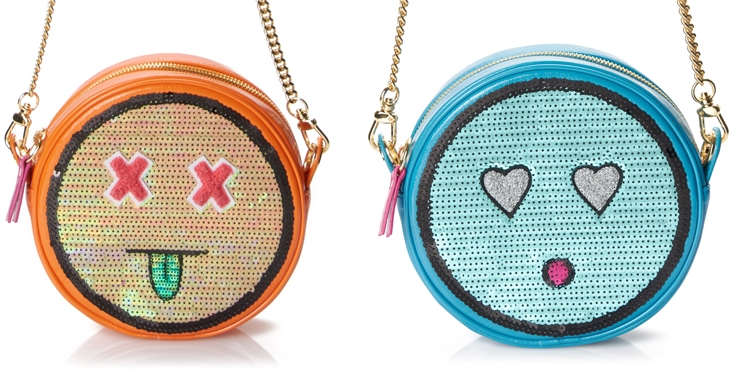 (cr. PlayNoMore)
CHARM'S
Likened to: Moschino's Jeremy Scott
Seen on: Block B's Zico, B.A.P's Youngjae, A-Pink and Red Velvet.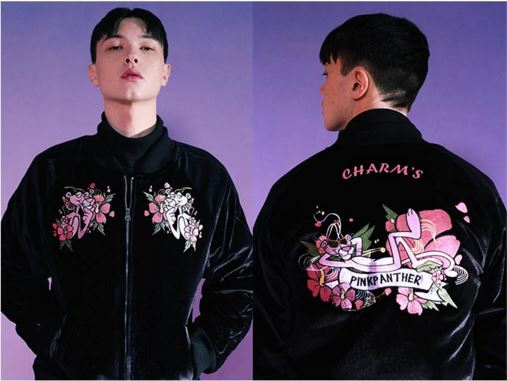 (cr. CHARM'S)
Embracing the national couple clothes trend, CHARM'S hit streetwise Seoul hard in 2013 with cool kid aesthetic in 'his and hers' designs. With the introduction of his and hers silk bombers in their debut year, CHARMS have continued to revamp and readdress street punk in creative and innovative ways. Creative Director Yohan Kang has a vision for nu-era revival of classics in the styles of post-war militant designs and ornamented Sukujan jackets. CHARM'S took Seoul Fashion Week in their stride this year showcasing their Fall/Winter collection 'Chromite' on the runway.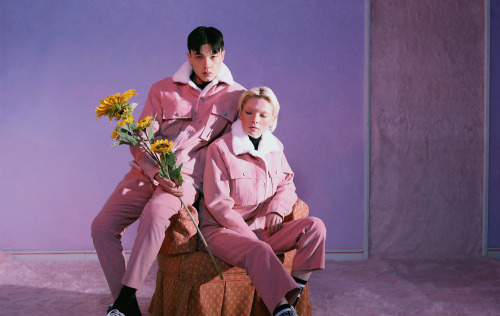 (cr. CHARM'S)
Androgyny is their game changer and equipped with synchronised his and hers outfits, CHARM'S reign supreme on the streets of hometown Seoul. Their latest collaboration CHARMS X PINKPANTHER has since customised an already well-established streetwise brand into new realms of street fashion. Notably, their signature black hoodies have been exclusively tailored with Pink Panther embroidered designs symmetrical across the chest. Unisex and simplistic, CHARM'S suggest a modern, punk inspired twist on the classic Sukujan jacket and many other designs in the collaboration are stamped with CHARMS unique appeal and character.
KYE (Kathleen Kye)
Known for: K-Pop Style
Seen on: G-Dragon, CL.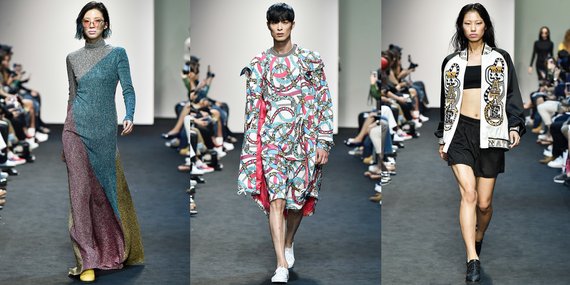 (cr. Vogue)
Shortlisted for a young designer award in 2014, Seoul grown fashion queen Kathleen Kye has since seized the fashion scene debuting her collections at New York Fashion Week and reaching every corner of the globe with her established brand KYE. She is a graduate at acclaimed fashion school Central Saint Martins in London acquiring both a BA and Masters in menswear. KYE mix and match textiles, colours and patterns in a signature way proving they are a force to be reckoned with in the fashion stratosphere.  Their Spring/Summer collection highlights the K-Wave movement in fashion with mesh overlays, cropped inners and geometric patterns. Popular amongst celebrities, 2NE1's CL boasts KYE style frequently performing in select pieces.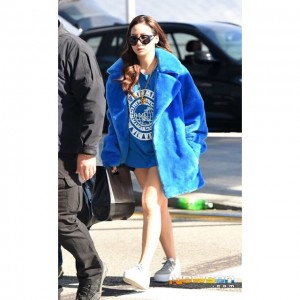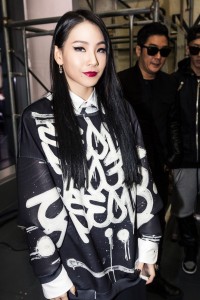 Who are your favourite designers and brands? Let us know in the comments!