After a couple weeks without a Tony Moly product review, they're back! And like always they're as cute as ever with the 'Panda's Dream- So Cool Eye Stick'. If you've been in any stores like Superdrug or Boots recently you've probably seen the western equivalent in the form of Garnier's 'Caffine eye Roll on' however, Tony Moly's has a few more interesting and worthwhile properties!
Depending on when this article goes up- I'll be in the process of preparing for a long-haul flight to go on holiday, I usually get really tired eyes and with a long flight ahead I knew my skin would end up feeling dry and dead. When I was going about packing all the usual things I thought this eye stick would be perfect! They market the 'So cool eye stick' as "Instantly cooling and de-puffing the eyes, while minimizing the appearance of fine lines with this multi-purpose eye stick. Infused with nourishing and hydrating bamboo extracts, this serum cools and soothes skin around the delicate eye area while it hydrates" not only does this serum hydrate with bamboo- it also contains Niacinamide and Adenosine, these two ingredients with smooth fine lines and even combat the appearance of ageing! What more could we ask for?
I tried this product for a couple weeks before travelling (and writing this review) so I could get a good idea on if I liked it and how well it works- and like every Tony Moly product I really have no complaints! The panda packaging is adorable. And the formula feels amazing around my eyes! I always apply this under my foundation and primer now to really hydrate and prepare my skin before make-up, and when you apply it you really feel that amazing cooling effect instantly. As well as that, the product feels like a smooth gel applying. I was initially worried about the stick feeling dry and almost as if it was dragging around the delicate skin around the eye but luckily this was far from the case!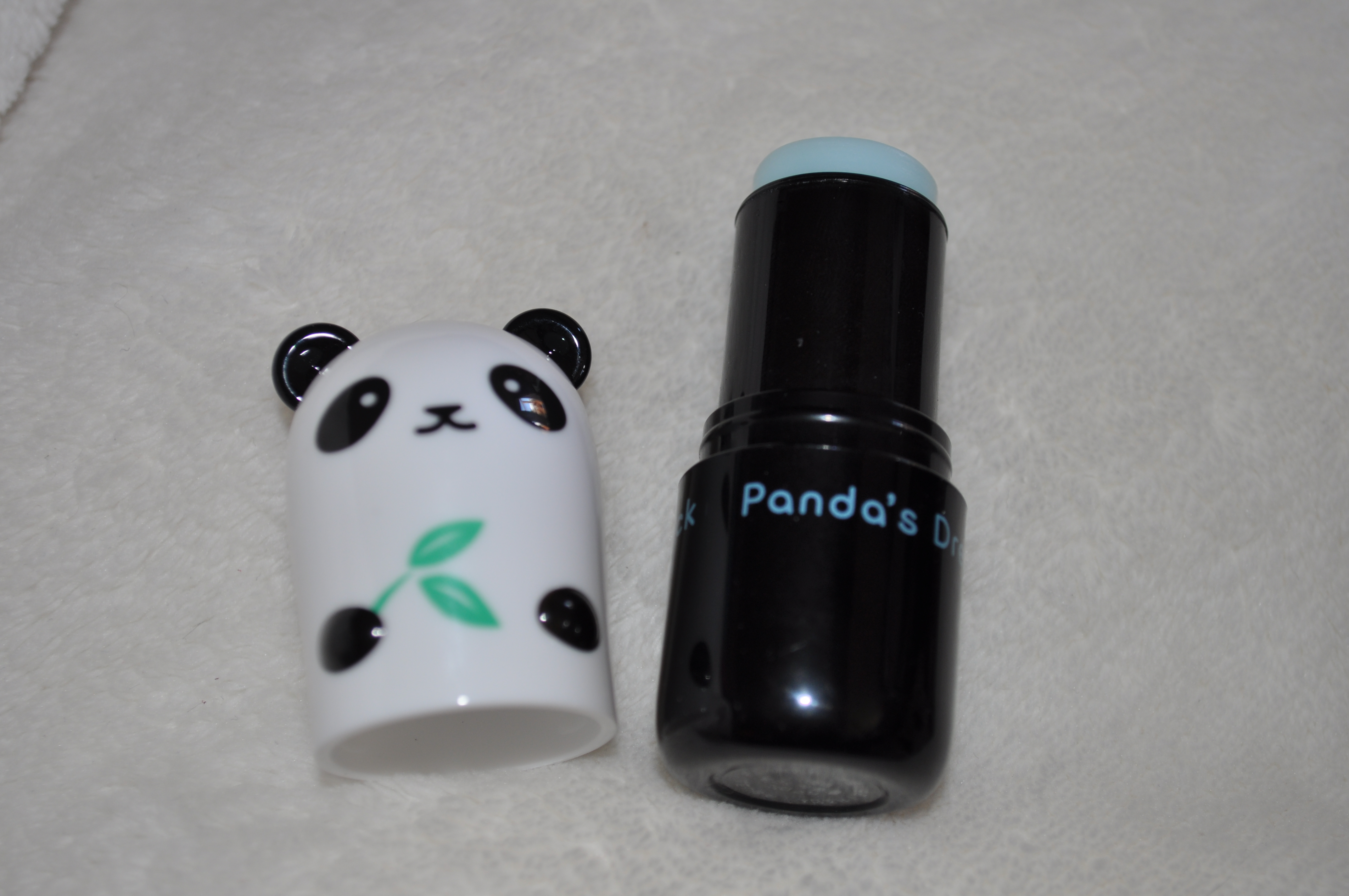 Without a doubt, this will be the first product going in my travel make-up bag! After the hours of travelling I can already imagine how nice this cooling and hydrating eye stick is going to make my tired eyes feel! And not only that, I love that some anti-ageing properties will be going into action when I use this, to combat any under eye wrinkles before they get too out of hand.
If you were interested in trying this product for yourself you can order HERE