If you've been checking out social media recently, I'm sure you'll have seen this week's review product before! We'll be bringing you a look at Berrisom's 'Chu my Lip Tint pack'. Recently- on YouTube, Instagram and Facebook I've been seeing videos upon videos of different peel-off make up products. And never wanting to be a make-up junkie one step behind, I caved in and bought the lip tint in shade 'Lovely Pink'.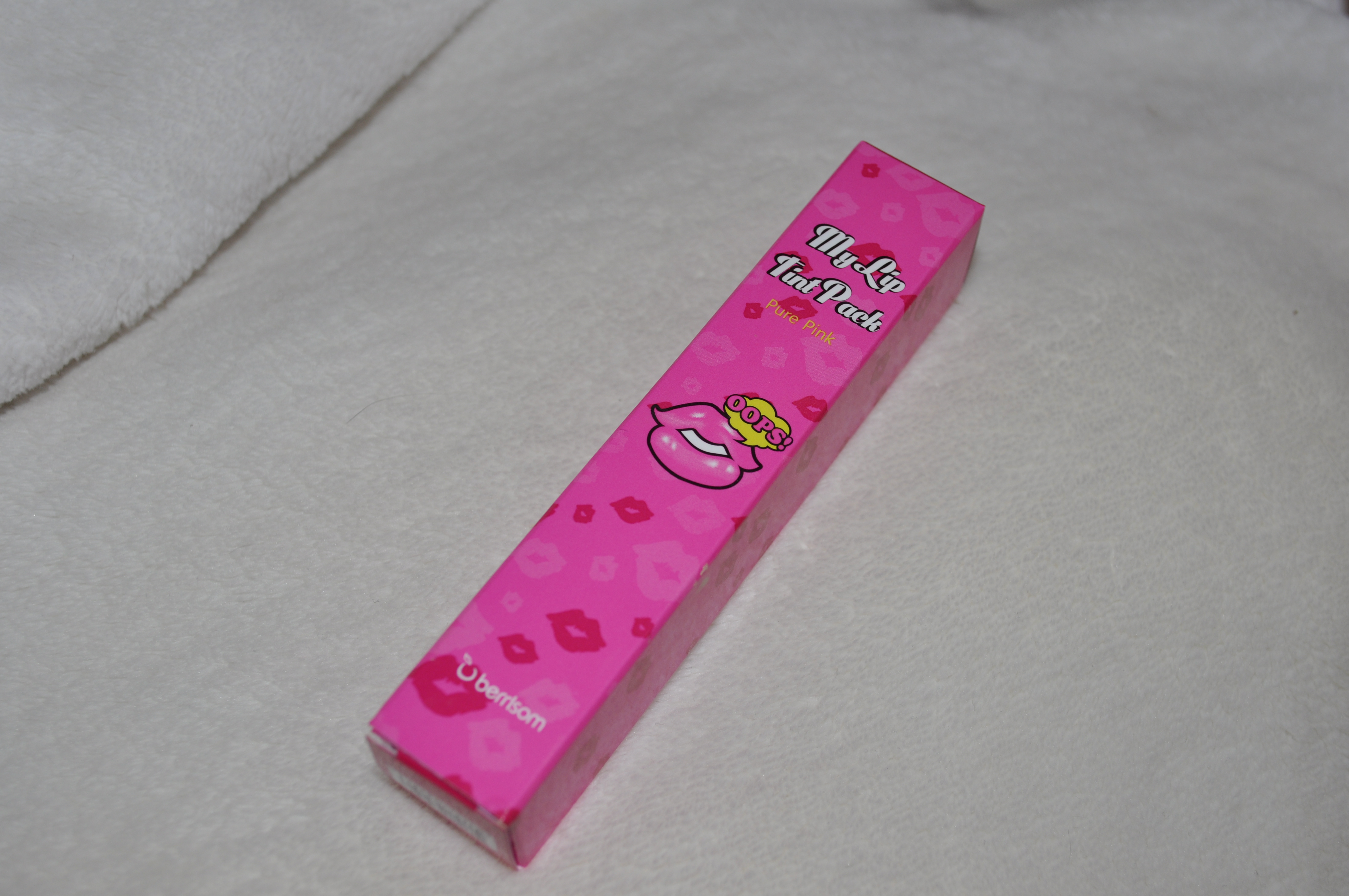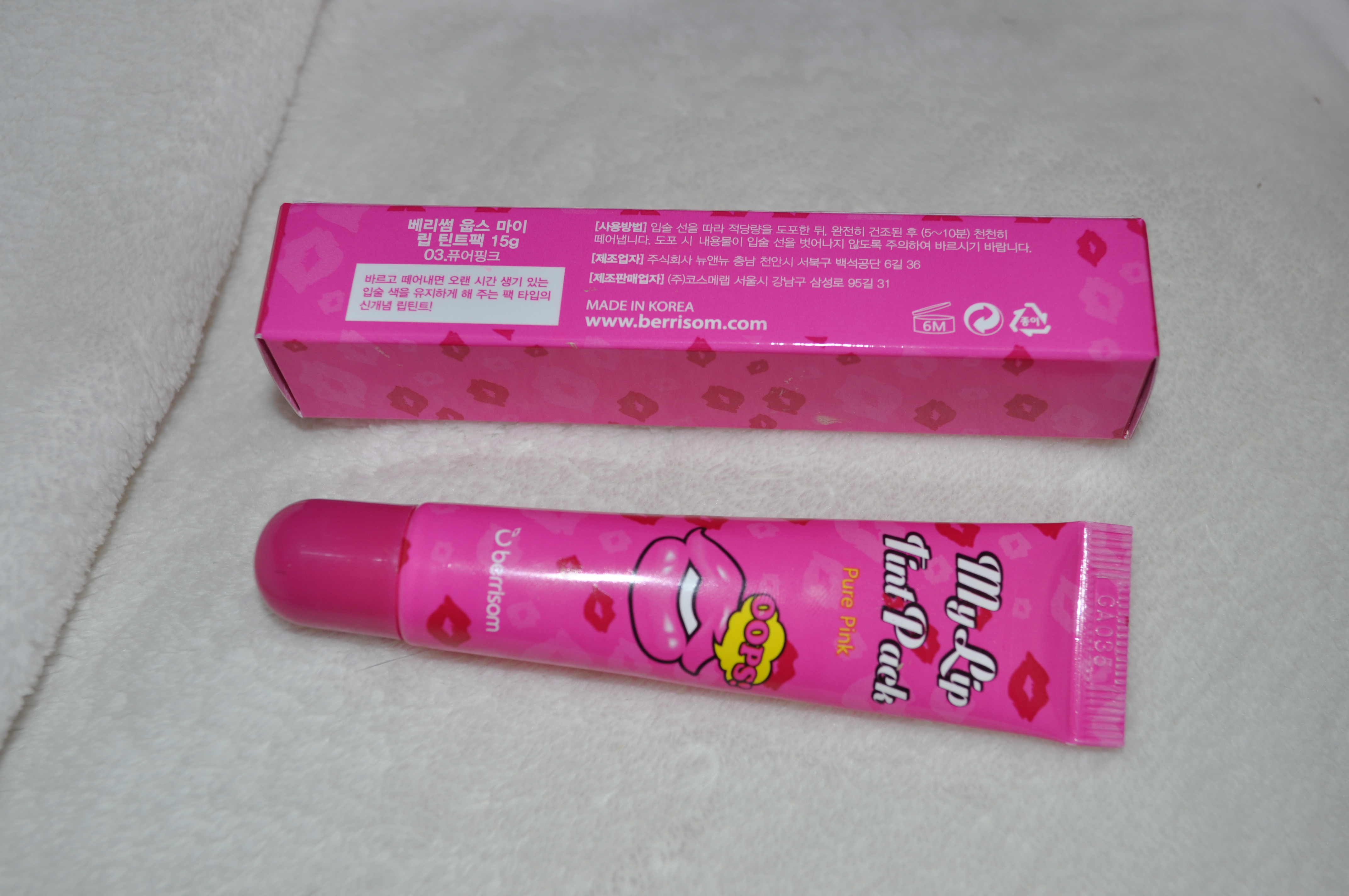 If you haven't seen any of these peel-off products, they work by applying a slightly thick layer your lips and you just have to wait for them to dry! Once you feel the product drying you just peel it off and it's marketed as leaving you with a perfect stain to wear throughout the day, without the worry of the colour transferring onto your cups or food!
I once again ordered this product from the trusty Amazon, because I'm always too lazy to wait for international shipping, plus it was available on prime! Once it arrived I immediately decided to try it out. I actually found that even though the security tag was still intact (so the product hadn't been tampered with) but I found that the tube itself is only half full. I'm not sure if I just got a defective product, but it's something to consider when you're buying it, as it probably isn't the best value for money.
Onto packaging, I really love the design and the colour of the product! It's not only super cute, but the applicator is actually slightly smaller than a general lip gloss applicator. This is perfect for the tint as you need something really precise to get the shape perfect!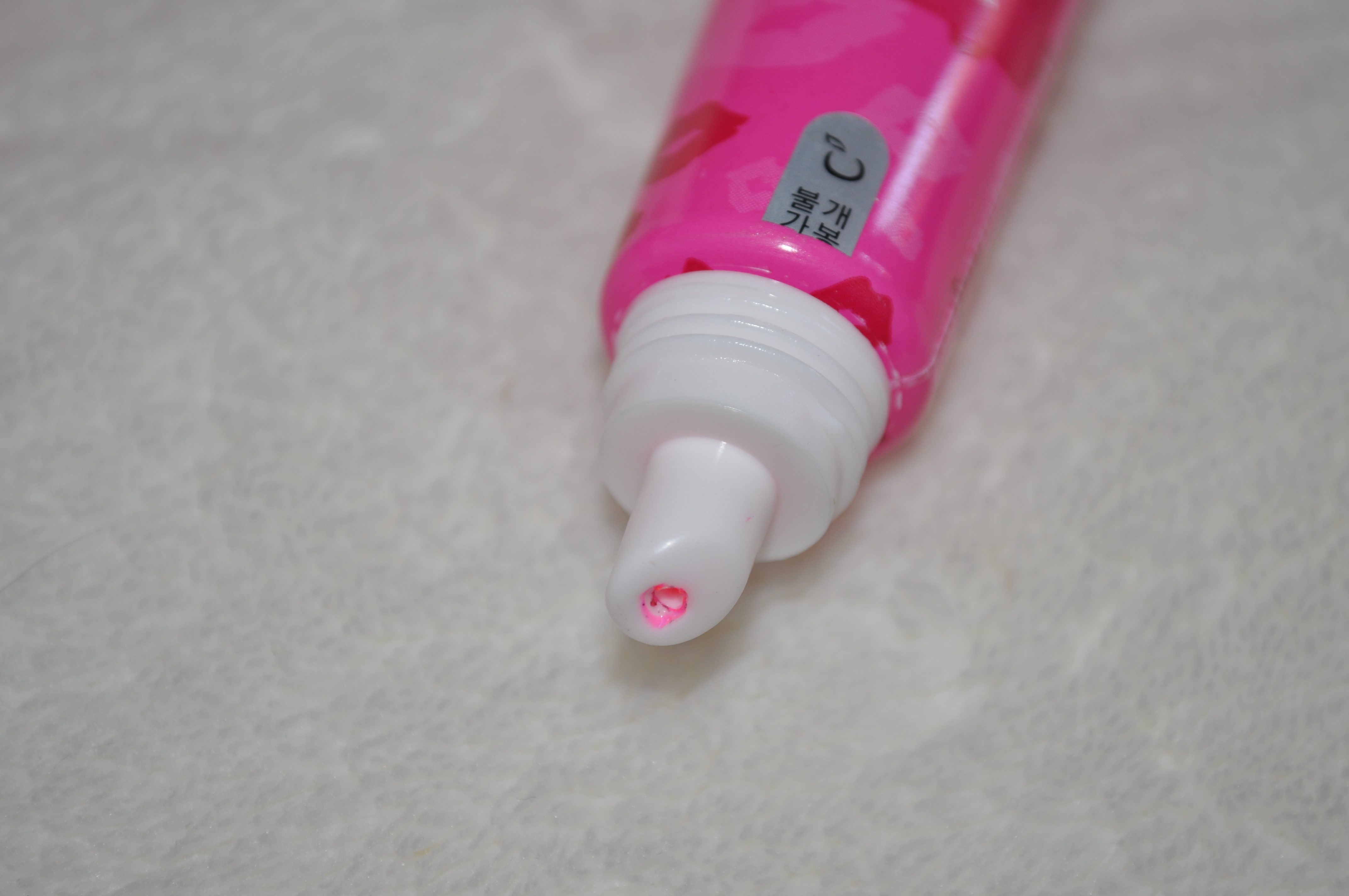 Personally, I used a lip brush as well, just to ensure I got the shape of my lips right and left the product to dry. After leaving the product to dry and set for a while, it was ready to peel off! If you're unsure of if the product is ready to peel off already you can slightly rub at the edges and if they lift up- you're good to go! This is honestly the most satisfying thing ever. I could pull off the lip tint for hours! I'll include a picture below so you get an idea of the colour, but I really love it. I'm actually surprised at how well the colour came out because the jelly/gloss didn't seem as if it would give such a rich pink tone.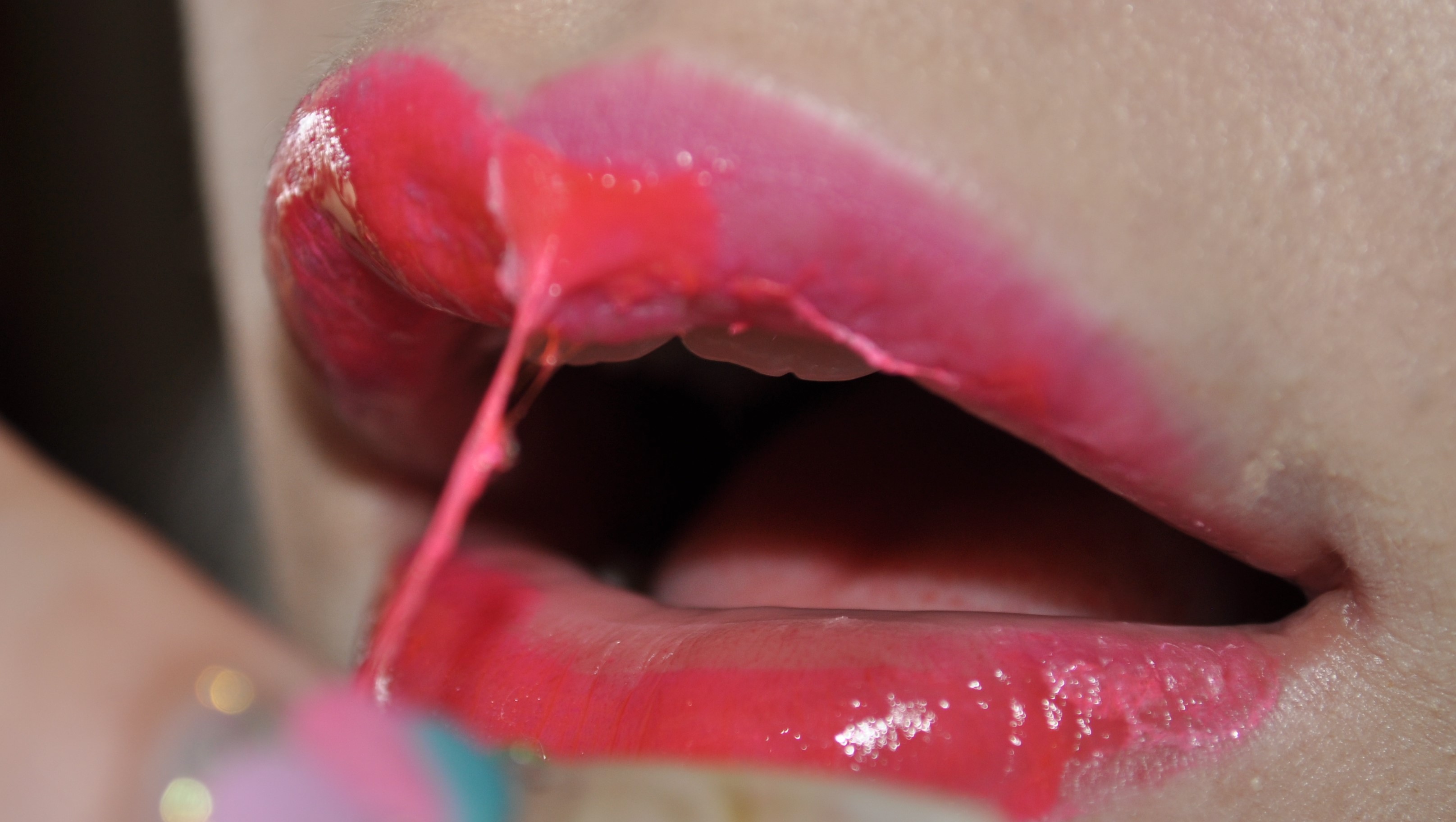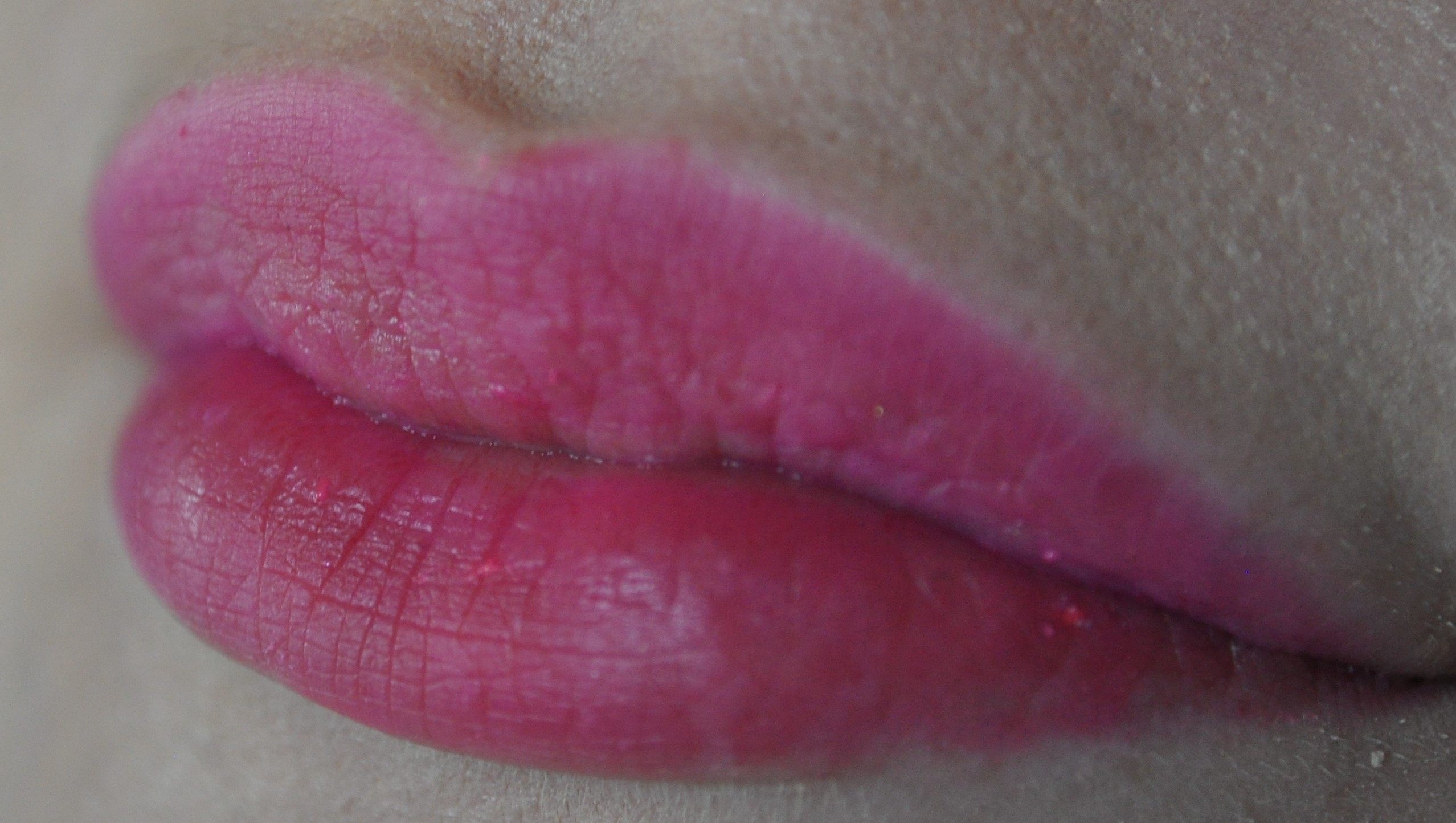 Although the novelty of having to wait for your lips to dry to peel off the colour to get the stain may get tiresome after a while, I really love this product! The colour is really pretty (it's one among many, so there's plenty of choice!) and it last's remarkably well too. The only thing I can't imagine though, is taking this product out to reapply the product throughout the day- I could see the excess jelly afterwards being a nuisance!
If you wanted to try Berrisom's product yourself, you can order HERE