For this week's make-up review, I'll be bringing you a look at another complexion product! A couple weeks back, we took a look at 'Missha M's Perfect Cover BB Cream' see HERE if you missed it. And for this week we'll be showing you the 'Missha M Magic Cushion'!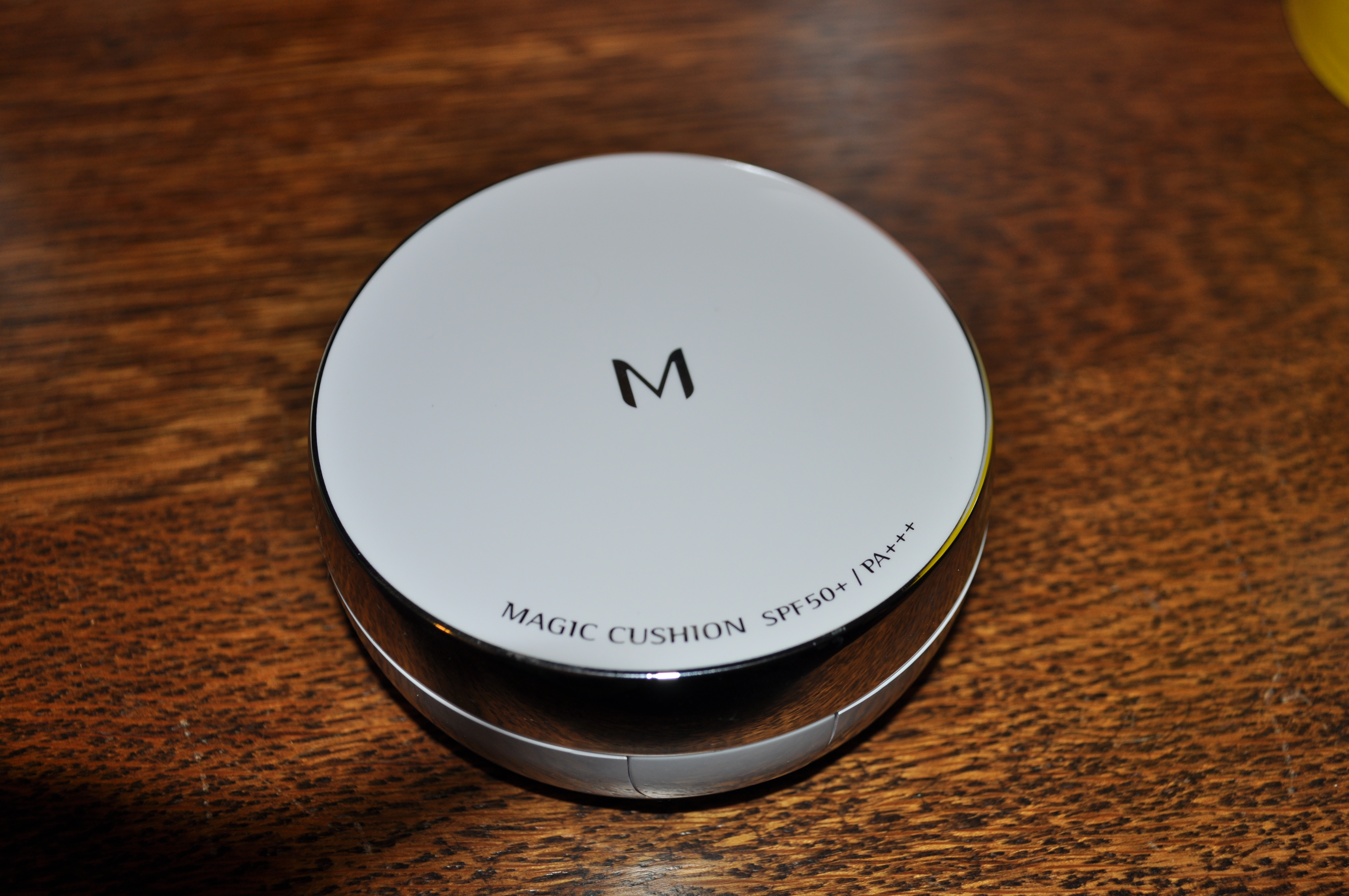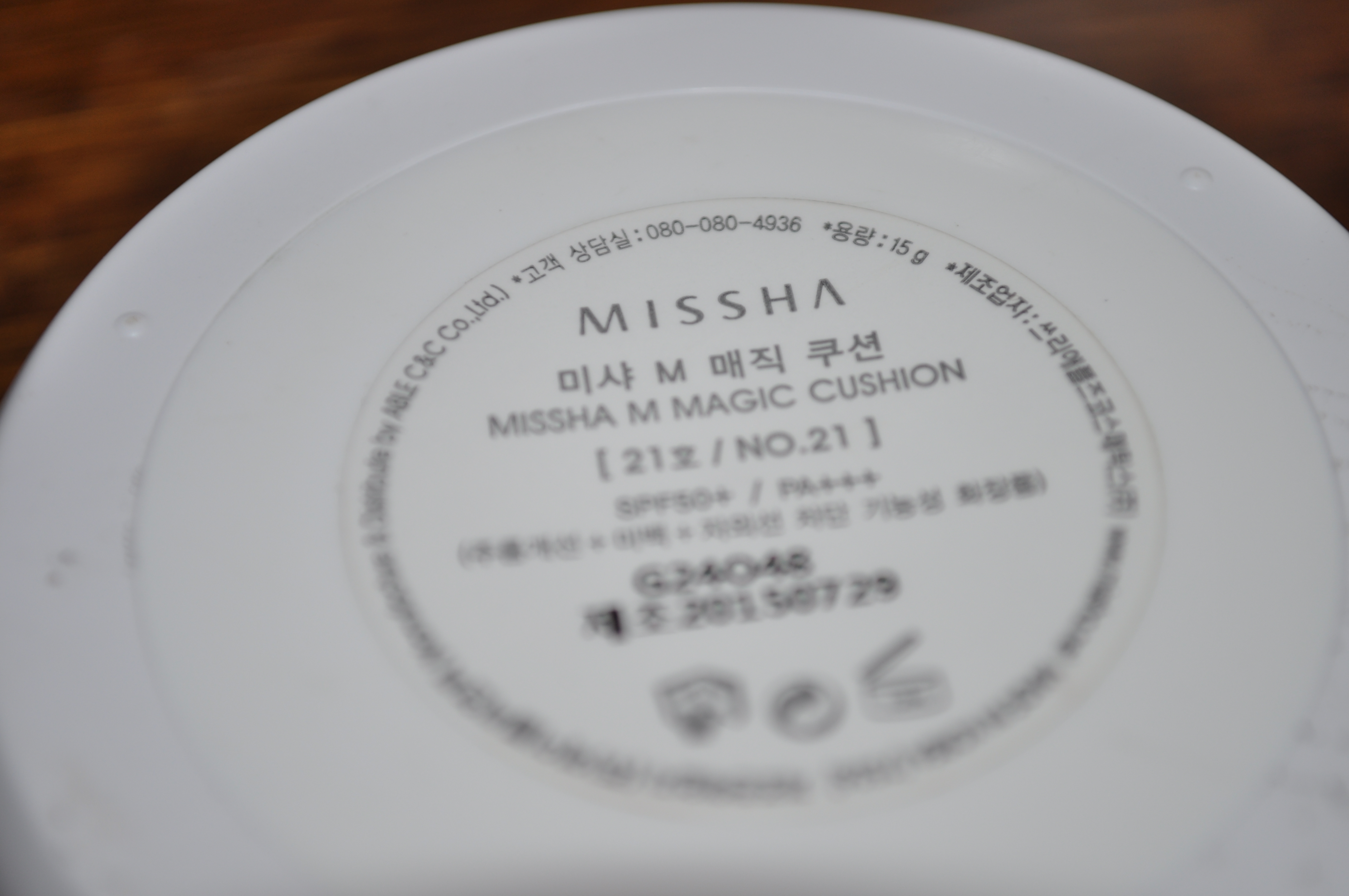 Before trying this one, I'd never actually tried a cushion product before- but the way they were packaged got me too interested to not try one! Seeing as I currently use the Missha BB Cream, I opted to stick within the same brand (to avoid any breakouts from other brand's formulas). Within the product range, Missha currently have three different cushion variations available, The Magic cushion, The Magic Moist cushion (for a more dewy finish) and the Signature Essence cushion.
I have to say, I love the clean and expensive looking packaging- plus the compact comes with an applicator sponge and a mirror inside which make it perfect for on-the-go use! Once you take the product out of the box, and open the compact you're faced with a separated area of the compact with the sponge. And once you open the little 'window' to the product you'll find the BB Cushion! Mine got a little dirty as I used the sponge for another product and got it everywhere… I was so intrigued at how the cushion product work, it's almost like a sponge base soaked with the BB cream so that when you press the applicator in you get the perfect amount of product!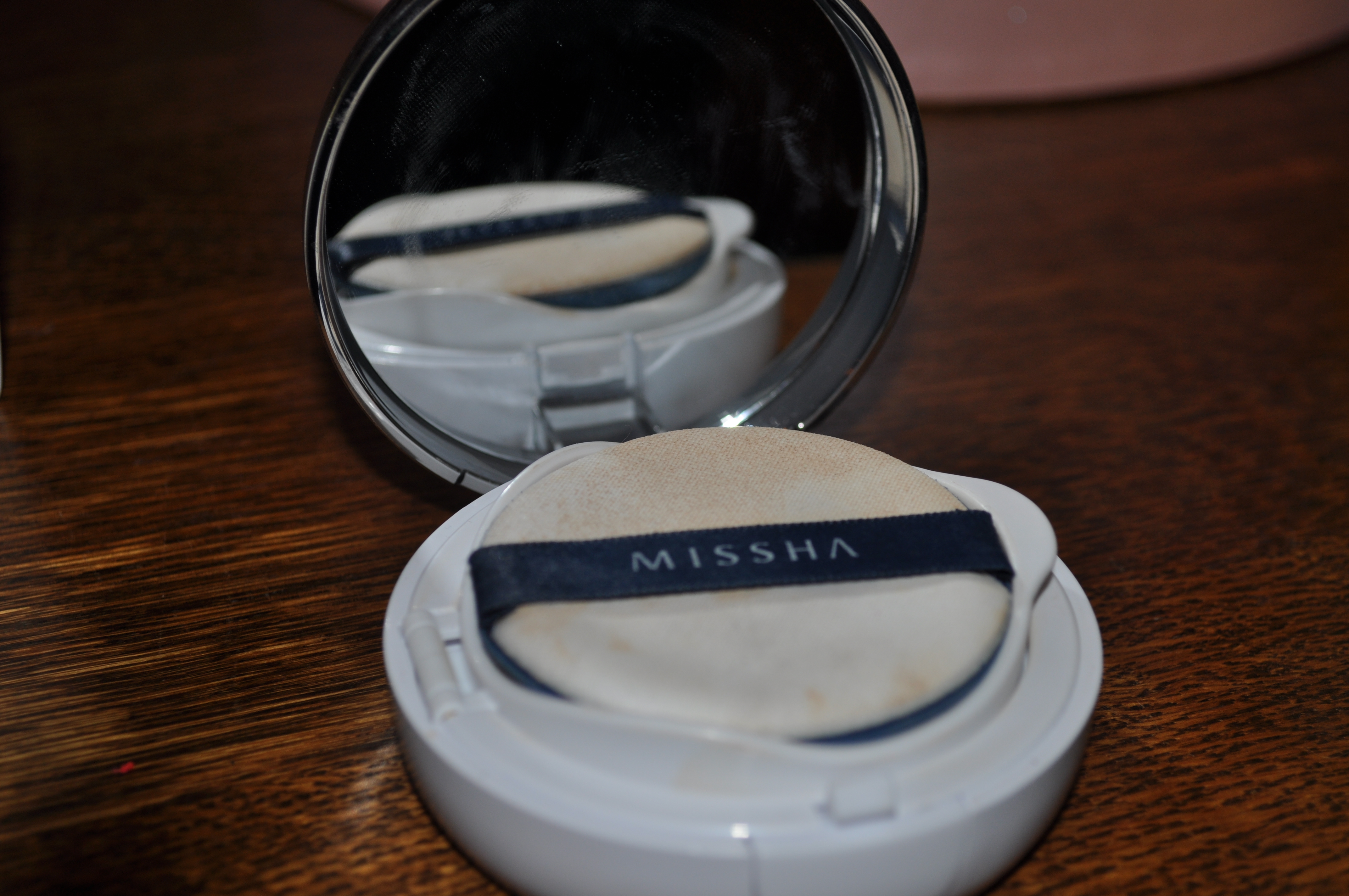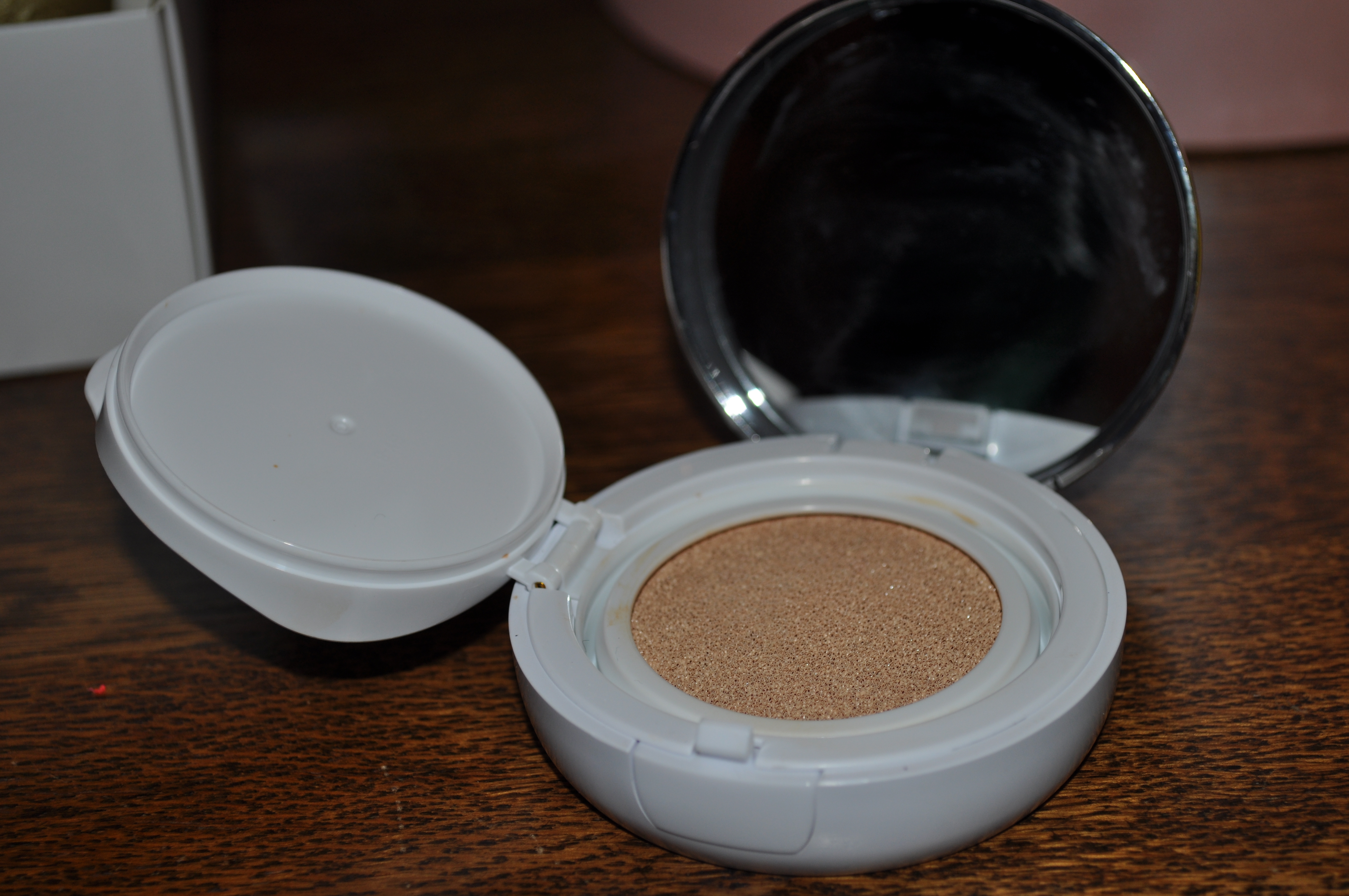 I got shade No.21 which is a great pale tone! I find I can get it to work pretty well with my own skin colour. They also sell a shade slightly darker, No.23, but as with most Missha products they are the only colours you can get. The cushion itself actually has great coverage! I was worried I'd be disappointed and compare it to the Perfect Cover BB cream, but I was surprised, you can really build up the coverage by patting on layers with the sponge. The finish isn't essentially dewy- but it will leave a natural shine if you don't apply powder on top; but leaving it as it is gives a really natural finish. Another bonus with this product is I've found I can get a day's wear out of the cushion too! and it doesn't get flakey or too oily- probably due to the silica-bead powder in the ingredients which will absorb any sweat or sebum on the skin's surface.
Before the Magic Cushion on the left, after the Magic Cushion on the right!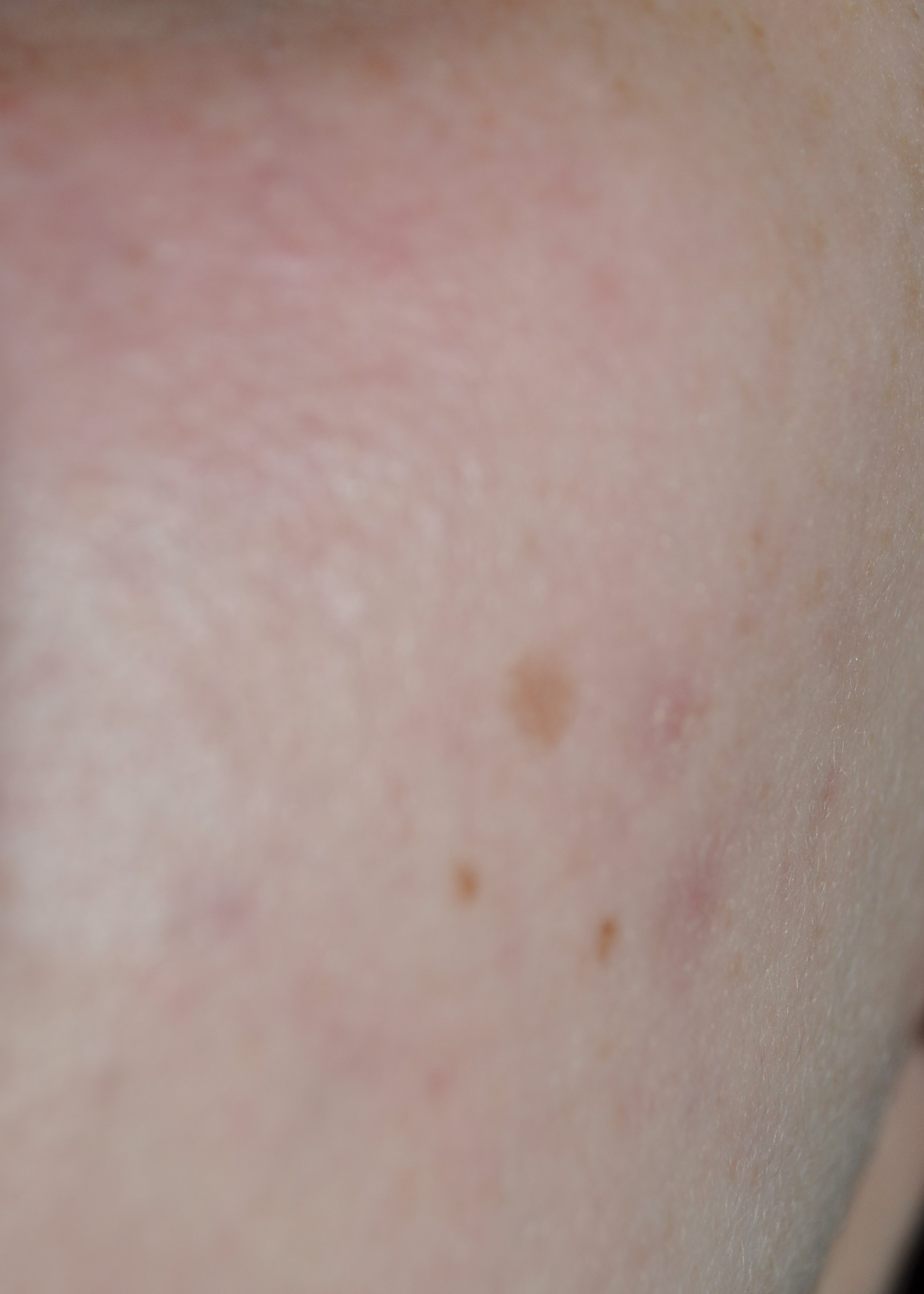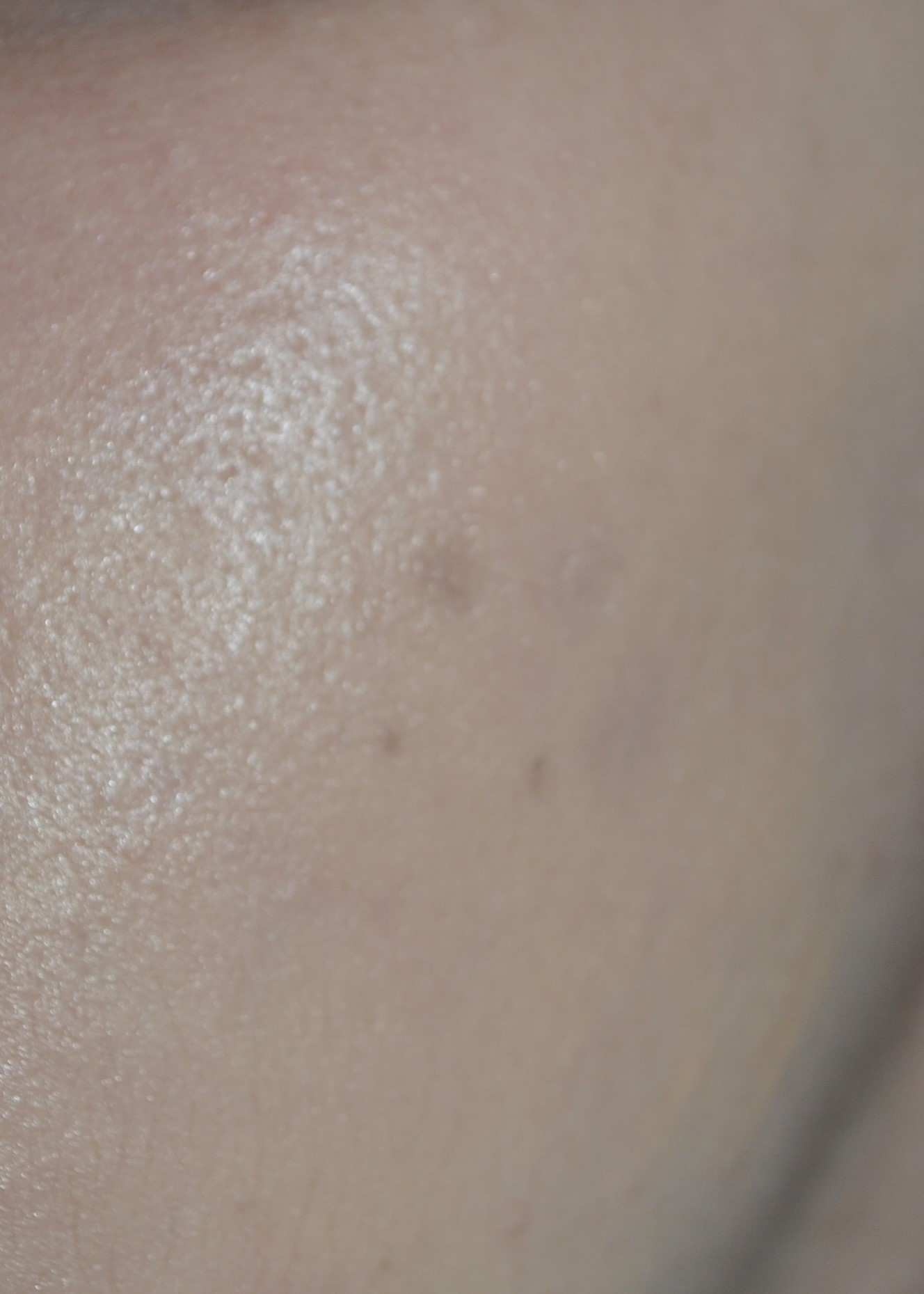 Overall, if you're searching for a new foundation, I definitely recommend checking this one out! It works really well for all skin types, but the colour selection isn't the best. To order the cushion check HERE