If I thought last week, the boys were taking center stage…This week, the girls have definitely stepped up their game. With releases like 'Get it' by Younha featuring HAT:FELT & Cheetah and 'Hustle' by Park Ki Ryang, both of which just exude girl power. We also have BADA (Formally of S.E.S) making her solo album comeback after 7 years!
One of the hottest boy groups at the moment, Seventeen are back with 'Love Letter' and rookie girl group DIA have released their first ever mini-album. AOMG squad members Loco and Gray have released 'Good' and legendary K-Rock group Kiha and The Faces are back with a full album and 3 new music videos.
Some of my favourite tracks this week have been collaborations. Including San E & Raina's sweet 'Sugar and Me' and BoA & Beenzino's 'No Matter What' but those are just two of many collaborations this week! I also recommend checking out the releases by Cheeze, Leesun, Koh Nayoung, 10cm and Giriboy.
Check out all of this week's releases below ^.^
Songs:
Flower – BADA ft. Kanto
Release date: June 13th 2016
Get It – YOUNHA ft. HA:TFELT x Cheetah
Release date: June 13th 2016
Hold Over – WheeSung ft. LE (EXID)
Release date: June 14th 2016
꽃길만 걷게 해줄게 & With – Daybreak
Release date: June 14th 2016
The More You Wait – The Black Skirts (Oh Hae Young Again OST)
Release date: June 14th 2016
The Smell's Gone – Kiha & The Faces
Release date: June 14th 2016
On The Road – DIA
Release date: June 15th 2016
Amazing – BADA
Release date: June 15th 2016
GOOD – Loco & GRAY ft. ELO
Release date: June 15th 2016
Bed on the Rooftop – Wilcox x Boni
Release date: June 16th 2016
Love Letter – Seventeen
Release date: June 16th 2016
Move – Giriboy ft. Mad Color (Tantara/Entertainer OST)
Release date: June 16th 2016
How Do You Think – Cheeze
Release date: June 16th 2016
I Like You (Cover) – 10cm
Release date: June 16th 2016
Sprite On You – Dok2
Release date: June 16th 2016
HuaHin – CSP ft. Kang Min Hee (Miss $)
Release date: June 16th 2016
The Most Beautiful Song & Kieuk – Kiha & The Faces
Release date: June 16th 2016
Sandwich – Samuel Seo ft. Jung In
Release date: June 16th 2016
Sugar and Me – SAN E ft. Raina (formally of After School)
Release date: June 17th 2016
남 얘기

– Yangsun ft. Lupi

Release date: June 17th 2016
POOM – ALi x Horan
Release date: June 17th 2016
No Matter What – BoA x Beenzino (SMStation)
Release date: June 17th 2016
Midnight Dance – Leesun
Release date: June 17th 2016
Summer Cold – VOISPER
Release date: June 17th 2016
Rain – Koh Nayoung
Release date: June 17th 2016
Scar & Hustle ft. Mechilling – Park Ki Ryang
Release date: June 17th 2016
Split – OJEY (WURRUP'z) ft. Ji Yeon
Release date: June 17th 2016
To The Beautiful You – Wonder Girls
Release date: June 18th 2016
Drive Thru – BLOO
Release date: June 18th 2016
Albums:
Flower – BADA
Release date: June 13th 2016
Katy's recommended song: Make A Wish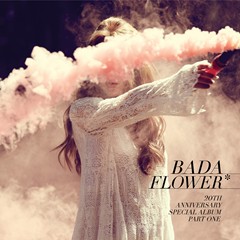 Happy Ending – DIA
Release date: June 14th 2016
Katy's recommended song: Happy Ending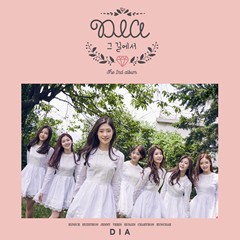 Transformation – WheeSung
Release date: June 14th 2016
Katy's recommended song: Kiss ft. Ailee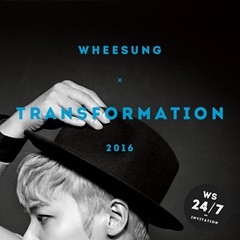 Who Is An Expert On Their Love – Kiha and The Faces
Release date: June 16th 2016
Katy's recommended song: Kieuk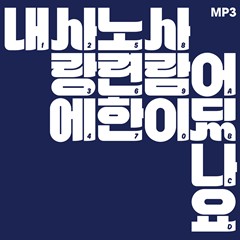 Coming Back – BaeChiGi
Release date: June 17th 2016
Katy's recommended song: Enough ft. AG