This week, the releases are slightly different. With all of the major Korean entertainment companies scheduling their artists for August releases… it looks like the beginning of next month will be a battlefield! Most of the artists who have released tracks as July comes to a close are part of the K-Hiphop, Indie and electronic genres.
The most notable releases are as follows ~ NCT 127 have released a Korean language version of the Coca-Cola ad song 'Taste The Feeling' originally by Avicii & Conrad Sewell. #GUN has debuted as Starship Entertainment's newest solo rapper after failing to make it into Monsta X. Girl Group UNICORN has also released their first MV and mini-album after changing labels. Other releases are by Beenzino, Microdot and the cast of Unpretty Rapstar 3.
We also have a large number of hiphop collaborations, including those by Luizy and Flowsik. Luizy is better known as Seungyeon of boygroup UNIQ. HIGHGRND rappers have collaborated on 'Beside Me', BrandNew Music artists have collaborated on 'Respect The Name' as well as on 'Higher' which also features AOMG's Loco. AOMG founder Jay Park has also collaborated on a new track 'Banned From The Motherland' for YouTube channel 88rising which aims to close the barriers between Western and Asian Hip-Hop.
Be sure to check out all of this week's releases below ^,^
Songs:
Ticket to the Moon – THE SOLUTIONS
Release date: July 25th 2016
Seoul Real Estate – Seoul Nammae
Release date: July 25th 2016
Beside Me – Code Kunst ft.  BewhY, YDG, Suran
Release date: July 26th 2016
Gloomy Story – Choiyeguen
Release date: July 26th 2016
ZALZARA – MUZIE
Release date: July 26th 2016
Respect The Name – Various BrandNew Music Artists
Release date: July 26th 2016
Still Hot – Sangchu ft. Don Mills, eSNa
Release date: July 26th 2016
I Miss You – Hyorin (SISTAR) (Uncontrollably Fond OST)
Release date: July 27th 2016
So Shall We Dance – HiNi ft. Jerry.K
Release date: July 27th 2016
Higher – DJ Juice ft. Loco, Hanhae
Release date: July 27th 2016
Where are U – Jung Joon Young (W OST)
Release date: July 27th 2016
Summer Summer Summer – KeeBomb
Release date: July 27th 2016
Ye I Need – Don Mills ft. Nucksal, ODEE
Release date: July 28th 2016
Confusion – DaHee
Release date: July 28th 2016
Banned From The Motherland – Josh Pan & Dumbfoundead ft.  Simon D, Jay Park, G2
Release date: July 28th 2016
Blink Blink – UNICORN
Release date: July 28th 2016
Auckland City & Hella Trill – Microdot
Release date: July 28th 2016
Taste The Feeling – NCT 127 (SMStation) (Coca-Cola CF)
Release date: July 29th 2016
Empty City – Jong Shin Yoon x Gaeko
Release date: July 29th 2016
BEEP – #GUN (Sharp Gun)
Release date: July 29th 2016
Vacation – IN&CHOO
Release date: July 29th 2016
Juicy – AOORA ft. Hi Yeon
Release date: July 29th 2016
Here She Come Shine – Fling
Release date: July 29th 2016
Sunglasses – ELECTROBOYZ ft. Seo In Young
Release date: July 30th 2016
Problem – Taewan
Release date: July 30th 2016
RECIPE – Luizy (Seungyeon of UNIQ) x Flowsik
Release date: July 30th 2016
January – Beenzino ft. YDG
Release date: July 30th 2016
She's Coming – Unpretty Rapstar 3 Cast
Release date: July 30th 2016
Albums:
Unicorn Plus: The Brand New label – UNICORN
Release date: July 28th 2016
Katy's recommended song: Sun Shower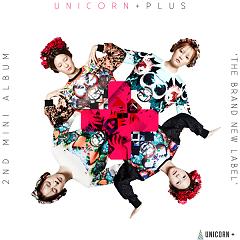 +64 – Microdot
Release date: July 18th 2016
Katy's recommended song: Talkin Bout ft. Jessi