This week we've seen lots of big names making their comebacks! Some of the most popular boy groups in the industry right now have released new music. They include MONSTA X who have released a special MV for 'Stuck' from their new repackaged album. We also have B.A.P who are back with a new fun, light style from their new summer mini-album and of course, 24K who have released their latest track after group line-up changes but still want to reassure their fans that they are 'Still 24K'
One of the most-awaited debuts in K-Pop history occurred this week in the form of BLACKPINK, YG Entertainment's newest girl group that has been teased and talked about for years. It seems that they did not disappoint fans with both 'BOOMBAYAH' and 'Whistle' gaining over 10 million YouTube views in a little under a week after release.
We have also had BTOB release a new OST for the drama dubbed the new Boys Over Flowers, SHINee's Onew has performed a duet with SBS K-Pop Star runner-up Lee Jin-Ah. I.O.I's first sub-unit have released 'Whatta Man' which is sampled from Salt'N'Pepa's 1994 track. Jun.K from 2PM has officially debuted solo with a full length album and a new boy rock group called I.M.G.L have released a number of tracks with many people comparing them to FTIsland.
This week there was a crazy amount of releases! Make sure you check out all of them below ^.^
Songs:
Stuck – MONSTA X
Release date: August 7th 2016
Duet – Benji (B.I.G) x Heyne
Release date: August 8th 2016
That's My Jam – B.A.P
Release date: August 8th 2016
Update – Subin (Dal Shabet) & ATO (I'm a movie director too OST)
Release date: August 8th 2016
BOOMBAYAH & Whistle – BLACKPINK
Release date: August 8th 2016
Play Hot and Cold – Jin Won x Lee Ji Ae
Release date: August 8th 2016
Hey You & My World – I.M.G.L (It Might Get Loud)
Release date: August 8th 2016
Think About You – Jun.K (2PM)
Release date: August 9th 2016
Whatta Man – I.O.I
Release date: August 9th 2016
Ready For Your Love – J-Min
Release date: August 9th 2016
Claustrophobia – Sanchez (Phantom) ft. KillaGramz
Release date: August 10th 2016
Young Forever – Jun.K (2PM)
Release date: August 10th 2016
Chu – A-Daily
Release date: August 10th 2016
Vagabond – BeatBurger
Release date: August 10th 2016
City Breeze – Jay Park x Kirin
Release date: August 10th 2016
Airplane – JERO (J-Yo of Lucky J) ft. Giriboy
Release date: August 11th 2016
Still 24K – 24K
Release date: August 11th 2016
Kiss It Away – Lee Minwoo (M) (Shinhwa)
Release date: August 11th 2016
For You – BTOB (Cinderella and Four Knights OST)
Release date: August 12th 2016
Starry Night – Onew (SHINee) x Lee Jin-ah (SMStation)
Release date: August 12th 2016
Fly To High – Younha (The God Of Highschool Game OST)
Release date: August 12th 2016
Albums:
Put 'Em Up – B.A.P
Release date: August 8th 2016
Katy's recommended song: Do What I Feel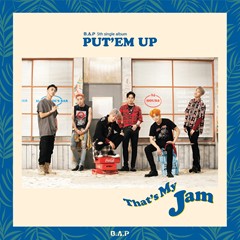 Mr. NO♡ – Jun.K (2PM)
Release date: August 9th 2016
Katy's recommended song: Don't Go ft. Baek A Yeon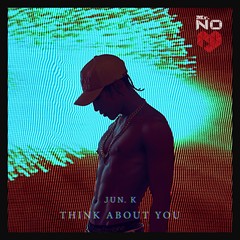 Hades – VIXX
Release date: August 12th 2016
Katy's recommended song: Love Me Do