To add to SM Station's list of tracks released over the course of the first half of the year, the surprising new sub-unit Girls' Generation's Yuri and Seohyun have collaborated together to release the song 'Secret'. Though, the pair really do sound good together, perhaps this is could spark off other potential units within the SM label company? Fans can only hope anyway, though with the newest song from the Station to be featuring JYP artists within a couple of days, maybe anything's possible!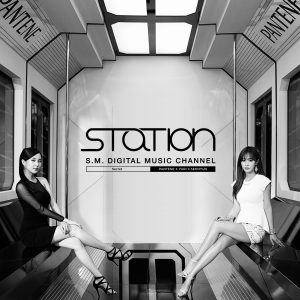 As the song suggests, the SNSD girls have a secret they want to share. This track is a collaboration between SM and Pantene, as the pair were chosen to be models for the hair product brand.
The lyrics continue to paint the mystery of what the girls are keeping quiet about. There's references to feeling confident about themselves because of their 'little secret'. There's obviously a marketing strategy behind it all to entice listeners to use the hair product which will make them shine like with Yuri and Seohyun. It's still a good tune to listen to, no doubt it's going to help with the sales!
---
"A little secret that I wanna keep to myself."

"A little secret that will make you shine like me."

"Be confident, be prepared to look better."

With this MV accompanying the song that was made as an advertisement for Pantene, it's not surprising that there's an abundance of hair flipping in this music video to fully empathise the point of why people should buy the product and to get that message across to the people watching. As a result, the girls are prepared to look flawless and effortless in their style.
Though, as it does still follow the SM method of music videos, as the production looks to be filmed in box settings. Overall, it has a classy vibe and it's good to see other members of SNSD been given some of the spotlight with this side projects, we're sure fans of Yuri especially are contented with the prospect of seeing more of her.