When Pokémon Go craze took the world over by storm a few months ago, there was hardly anyone who wasn't searching for the adorable creatures around their neighbourhood. The trend has reached so far that cosmetics brand TONY MOLY launched a whole collection of skin care products and make up focusing on some of the most loved Pokémon such as Pikachu, Squirtle, Meowth, Jigglupuff, Eevee and many more. Let's have a look on what items the collaboration comprises.
Skincare
Foam Cleansers
There are four foam cleansers in the collection, Pikachu for moisture, Bulbasaur for hydration, Charmander for brightening and Squirtle for pore care. Retailing at an affordable KRW $7900 (around £5.71), it's hard to choose just one of these starting Pokémon!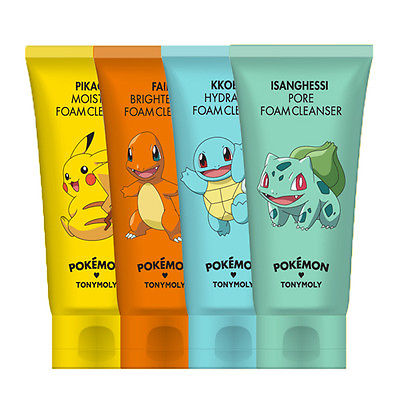 Hand Creams
The collection of Pokémon-themed hand creams come in eight delicious scents. Choose between Vanilla (Pikachu), Grapefruit (Charmander), Green Tea (Bulbasaur), Lotus (Squirtle), Peach (Jigglypuff), Lemon (Togepi), Lavender (Snorlax), Powder (Eevee).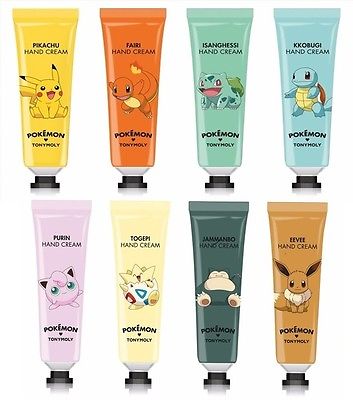 Face Cream
Since the weather is getting colder, it's key to keep skin healthy and plump with a good moisturising cream, so Tony Moly launched four alternatives, which mostly seem to be inspired on food (with the exception of Squirtle). For firming, use the Psyduck (cheese) cream, Meowth (butter) for nutrition and Pikachu (honey) or Squirtle (water) for moisture.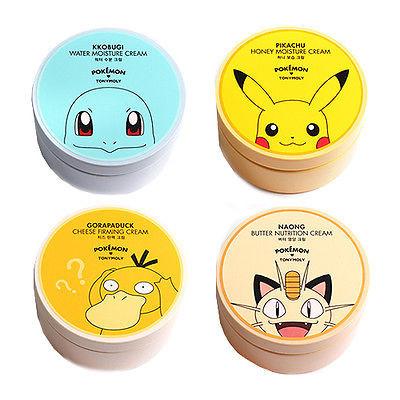 Sheet Mask
Of course, this collaboration wouldn't have been complete without a Pokémon-inspired sheet mask! The Pikachu Moisture sheet mask contains nourishing honey extract to make skin plump and soft. Sadly, the cotton mask doesn't have a Pikachu print, but it will surely look cute on any beauty stash!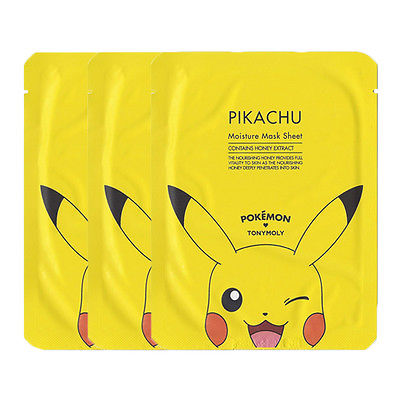 Make Up
Jigglypuff Purin Peach Pact
The Jigglypuff Peach Pact, with it's baby pink packaging,  is probably one of the most adorable items in the whole collection. The powder compact has SPF42 PA++ and comes in two tones, vanilla and beige.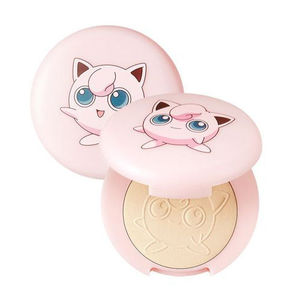 Pikachu Mini Cushion Blusher
Cushion foundations are all the rage now, but now you can take your blush with you wherever you go and touch up during the day thanks to this practical, compact cushion. The mini blusher, which has Pikachu's face on it, comes in three beautiful, subtle shades for a soft blush. Available shades are Pink Fantasy, Rose Coral and Peach Orange. The best part: the puff that comes with the cushion looks like a Pokeball!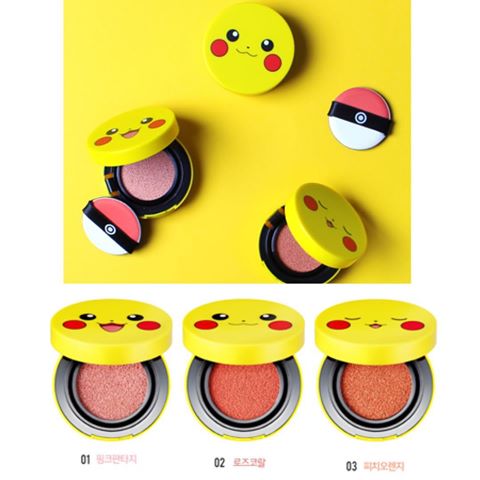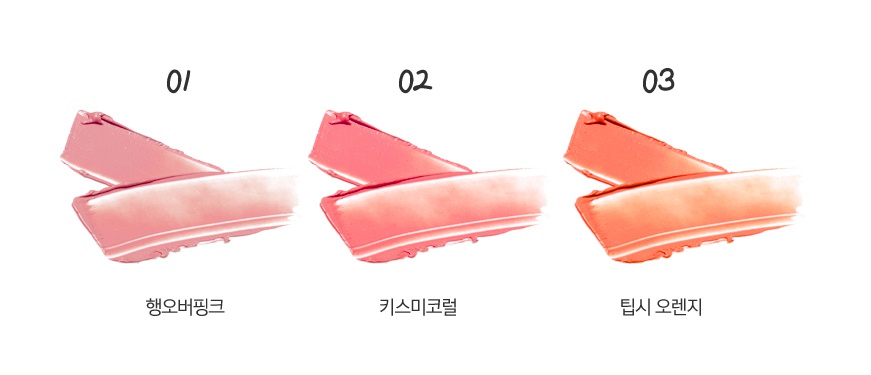 Nail Polish
For those who enjoy nail-art, there are also new Pokémon nail polishes: yellow glitter for Pikachu, a radiant green for Oddish, purple for Jigglypuff, coral for Slowpoke, red for Charmander and yellow for Psyduck.
.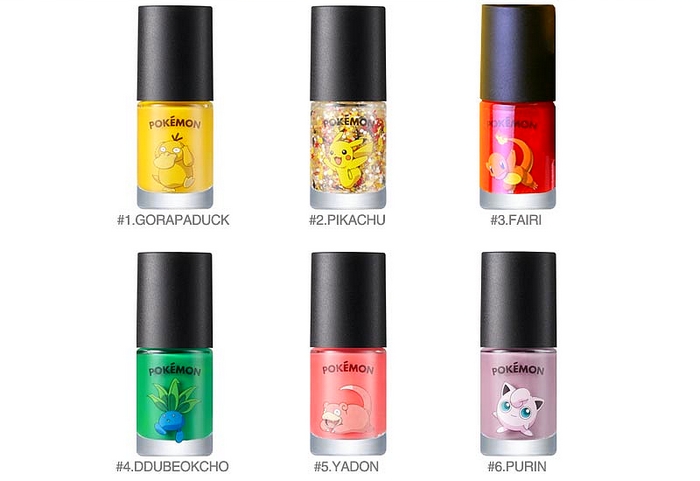 Pikachu Mini Cover Cushion
Finally, there's also a Pikachu cushion! There are only two available shades, beige and warm beige, and the cushion contains SPF 50+ PA+++.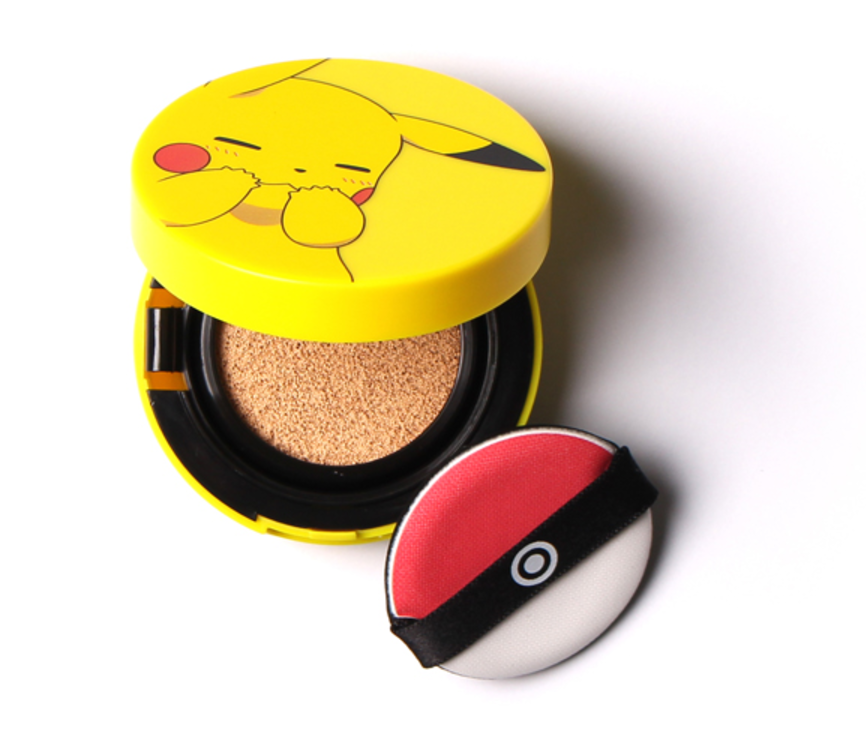 Did this collab made you want to catch'em all? And if so, which ones would you choose? Make sure to let us know in the comments below!