A couple of weeks ago we showed you Holika Holika's recent collaborative collection with Sanrio's lazy egg, Gudetama! (If you didn't catch it you can find the overview of the whole collection here) And for this week's review- we'll be featuring one of their products their 'Jelly Dough Blusher'.
After looking at the whole collection, I couldn't help myself and ending up buying both of the colour variations! The first shade is PK02- Plum Jelly and the second is CR01- Grapefruit Jelly. The first is a cool toned pink, and the second is a warm toned coral colour; both of which have the same creamy consistency. But, before getting into any more thoughts about the product themselves I have to touch on how incredible the packaging is! Not only does the package come adorned in Gudetama- but he's also sporting the blusher colour on the front. Not only is the packaging completely adorable but it's also security sealed with Gudetama's trademark bacon strip blanket, it's the perfect extra touch that really adds that extra attention to detail to the blusher.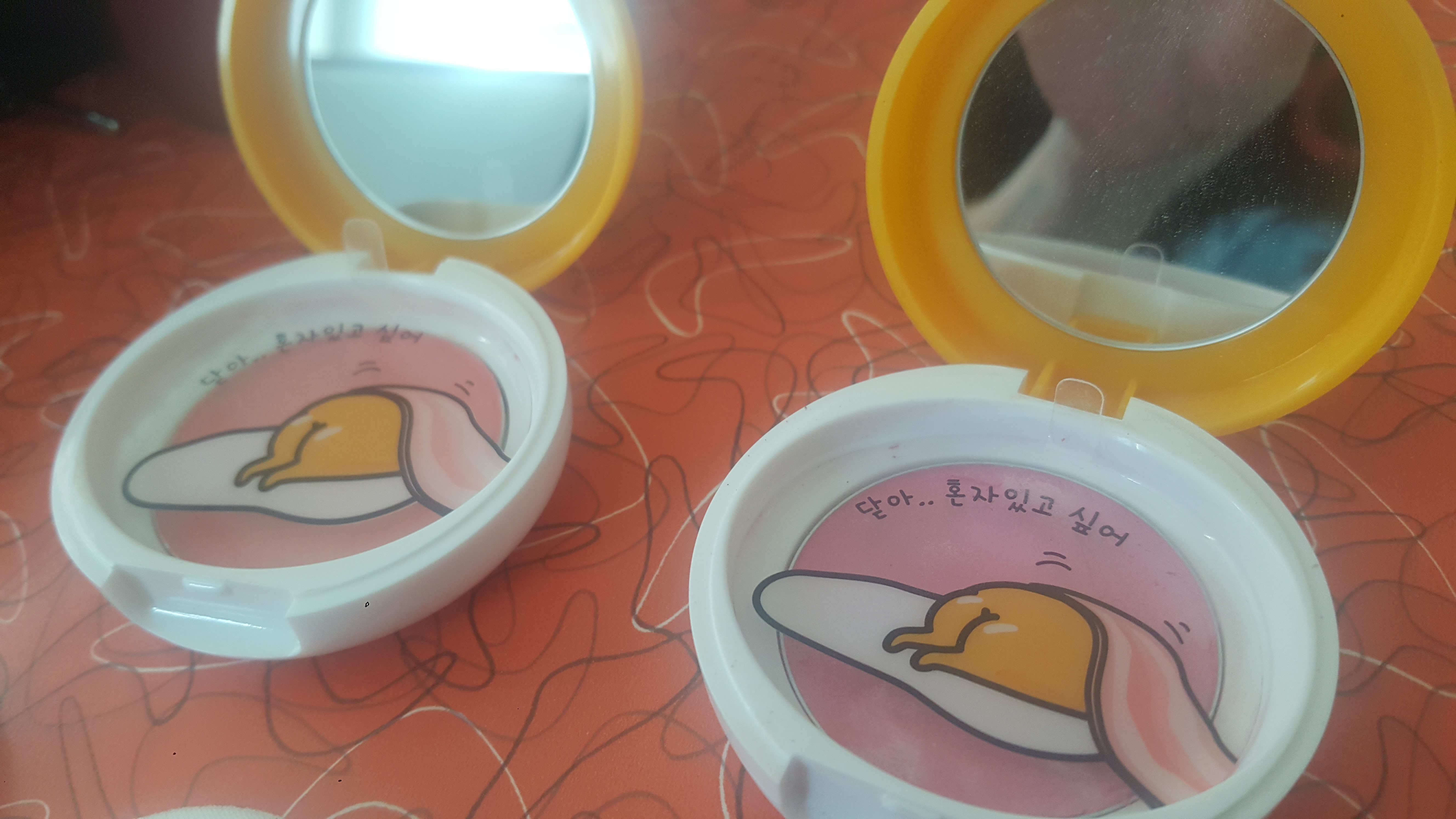 Upon opening the blusher, you'll see you get a powder puff for applying the blusher and a plastic cover adorned with Gudetama taking a nap under his bacon blanket! (This collection is beyond my wildest dreams) The products look incredibly pigmented in the pan, and you'll be happy to find out they're just as pigmented when applying them. The creamy texture makes them super easy to apply and blend out and they're really easy to build up even more intensity if you prefer a more noticeable blush. So far, I've been alternating each day between PK02 and CR01 to try see if there's any slight differences in formulation but you'll be happy to hear they both stay intact all day and don't crack or separate after wearing them for extended periods of time.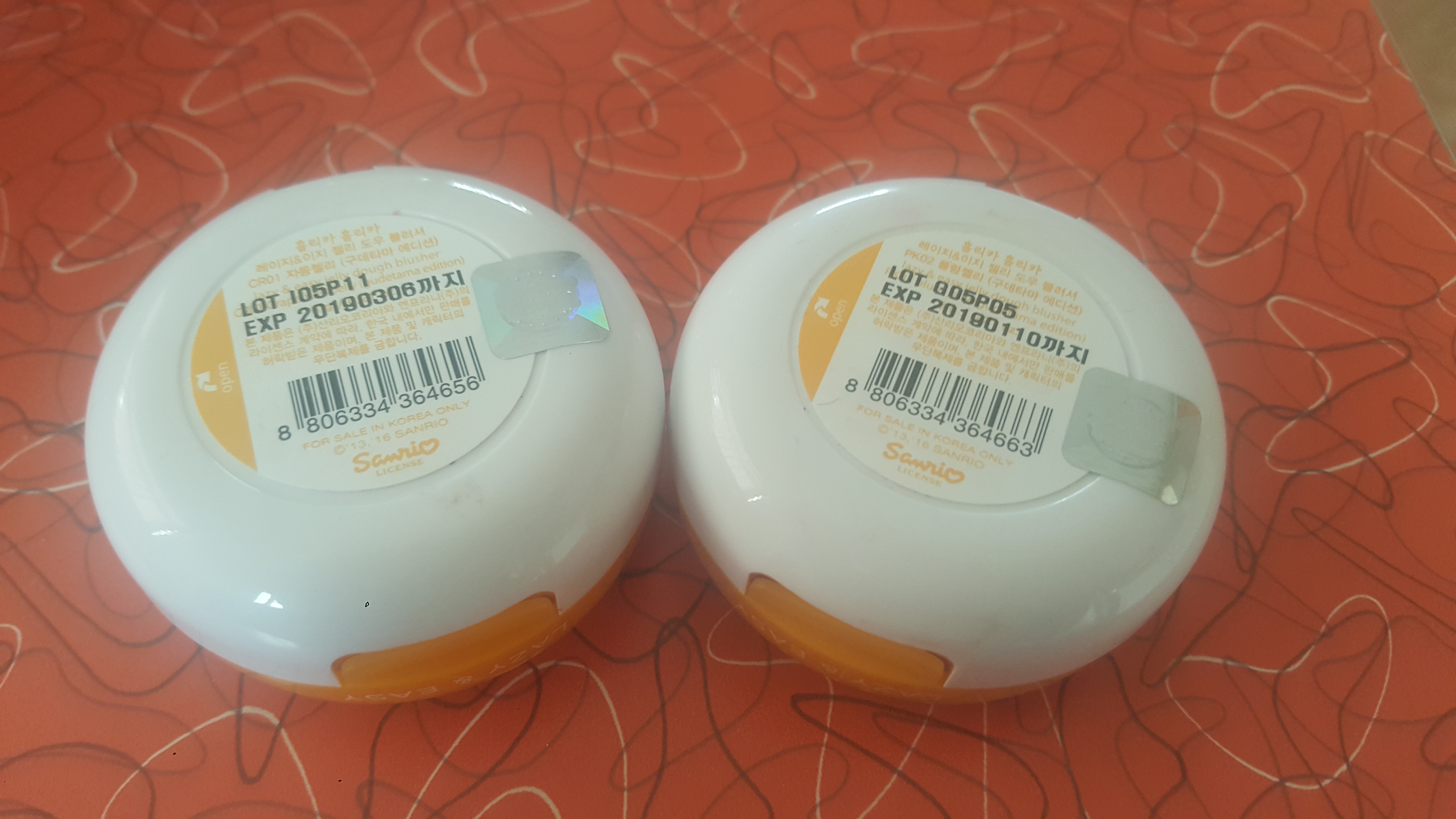 Below are some swatches for you to see how the colours look! On the left side of each swatch is a blended example of the colour, and on the right next to the retrospective blended shade are the shades when they're applied with a heavier hand to give you an idea of how you can switch up the finish. (CR01 on the left, PK02 on the right)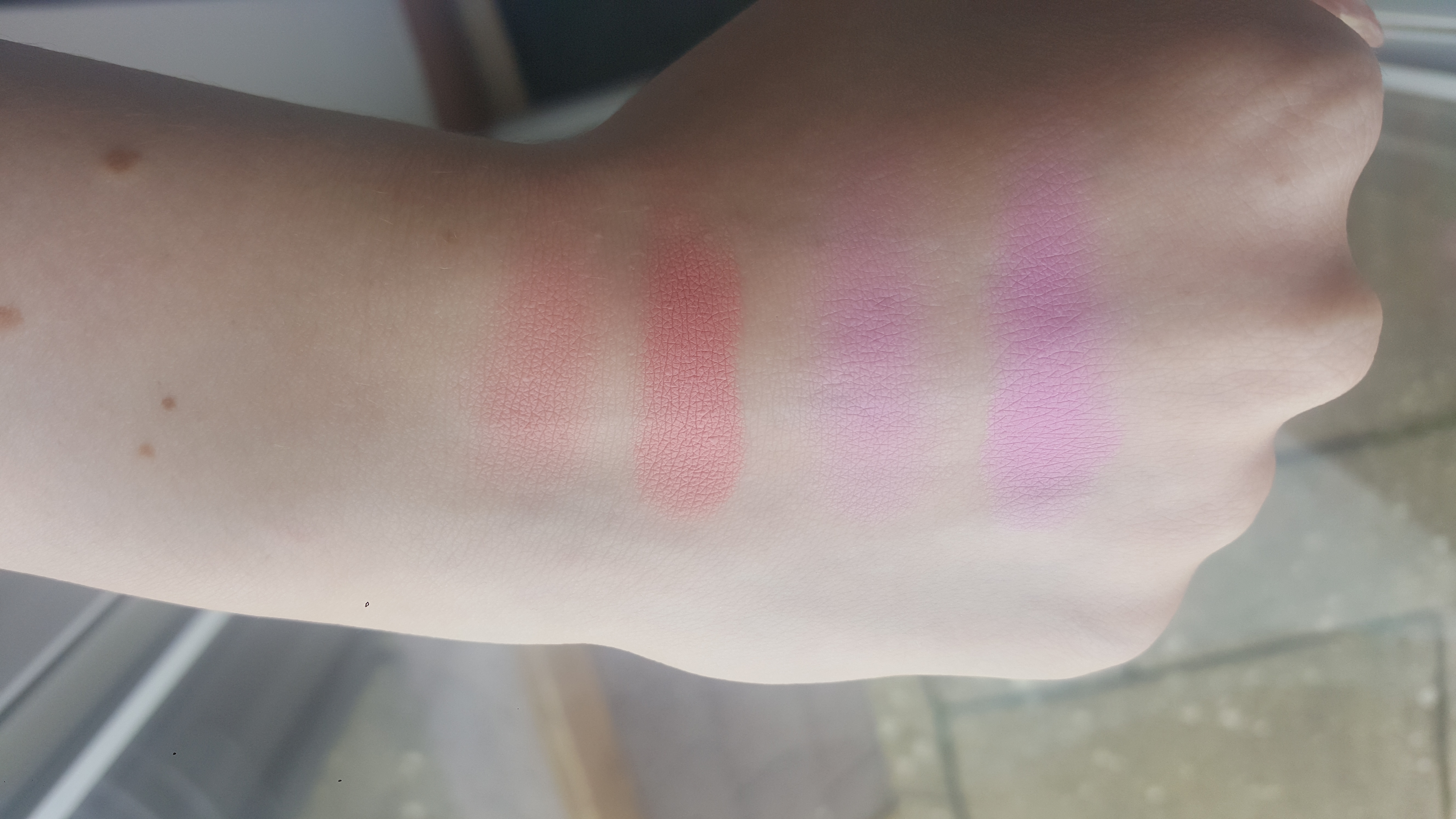 Ingredient wise, CR01 is packed with citrus extracts including lemon, lime and grapefruit and PK02 contains berry extracts (which explains their varying colour tones perfectly too). Overall, I think fair to medium skin tones would get along with the blusher the best because you can really tone it down or build it up depending on your style. Plus, this stayed immaculate even on my oily skin throughout work so I expect this would be great for all skin types (another bonus!) the formula is very creamy so I doubt it being a problem on dryer skin.

If you wanted to order any of the Jelly Dough Blushers for yourself, you order online HERE.