Happy New Year everyone! And with 2017 well underway, the New Year brings a whole new array of make-up trends with it. There are plenty of new styles to try out and to help you navigate the crazy selection of make-up we've put together a list of the most popular trends sweeping the country and Korea, with added sample products that'll help you to try the looks for yourself!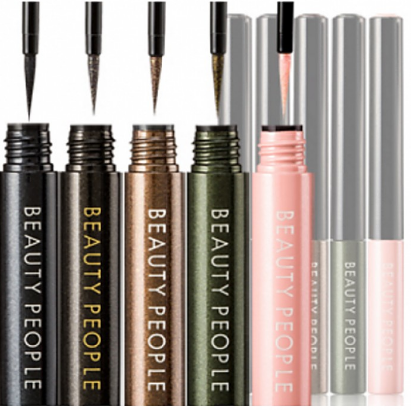 Glossy Liner: Beauty People 'Skinny Quick Liner'
Eyeliner is always a go-to trend within make-up and going into 2017 it's no different! However, the classic look is taking on a new twist for this year in the form of a glossy/vinyl look! This is easily achieved with Beauty People's 'Skinny Quick Liner' in the shimmery shades and it really packs an extra punch.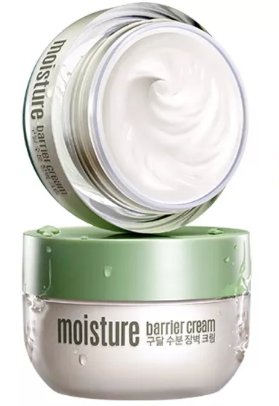 Radiant Skin: GOODAL 'Moisture Barrier Range'
Korean skincare always gives that perfect and flawless radiant skin look, and it's making a big impact on this year's beauty trends! To achieve the perfect glow this year be sure to try Goodal's 'Moisture Barrier Range'! The intensely moisturising formula will repair skin and keep it hydrated longer, and with regular use it'll give that on-trend glowing radiant finish.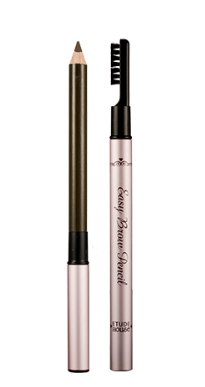 Straight Brows: Etude House 'Easy Brow Pencil'
Straight brows are always the classic trend when looking at Korean beauty, and this year it'll be taking the rest of the world and 2017 by storm. To achieve the perfect straight brow, you can use Etude House's 'Easy Brow Pencil' the creamy formula is easily applied and even comes with a brush on the end to help blend the product to create  the perfect natural finish.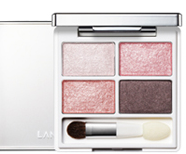 Pink Eyeshadows: Laniege 'Pure Radiant Shadow, No.3 Pink Holic'
The effortlessly flattering and easy to apply pink eye shadows will be seen all around this year! Surprisingly for a more noticeable colour, they're incredibly easy to apply and can be used in even the most natural make-up looks. Laniege have a great pallet from their 'Pure Radiant Shadow' series, in shade 'No.3 Pink Holic' with four complimentary pink tones with endless possibilities when creating make-up looks!
Monochrome Make-Up:  Peri Pera 'Ah! Much Real My Cushion Blusher'
This year we'll also be seeing a new trend make the rounds in the form of monochromatic make-up. You can easily (and affordably) create your own monochrome make-up look by using a cushion blusher like Peri Pera's! The cushion blush can be applied not only on the cheeks, but on the lips and even as an eyeshadow to give you the perfect toned monochrome make-up look!