When you think of Hello Kitty, Japan is probably the first place that comes to mind.  And rightly so – the famous feline was created by Japanese designer Yuko Shimizu in 1974 for the company Sanrio.   However, nestled away near the seaside town of Seogwipo on Jeju Island is the largest Hello Kitty gallery in the world.  Fitting with its idyllic surroundings, the huge complex is called Hello Kitty Island (헬로키티아일랜드).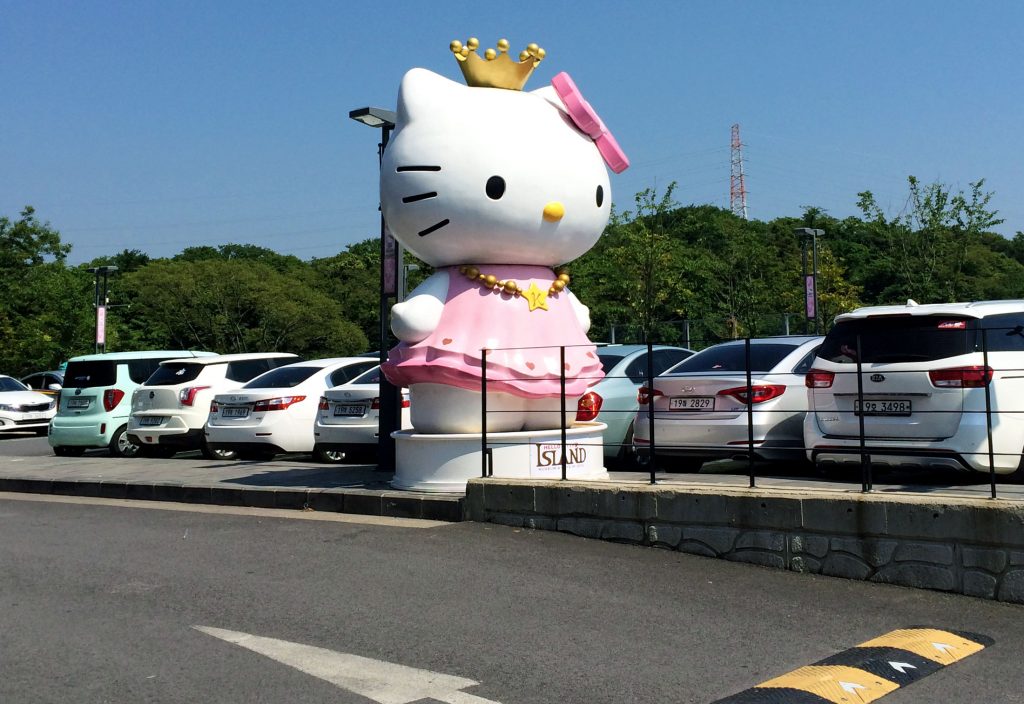 Much to my husband's dismay, I decided that I needed to see Hello Kitty Island for myself during our romantic Jeju getaway last summer.  After reading its catchphrase "the Happiest One-day Trip in the World" we set off on the drive to Hello Kitty Island with high expectations.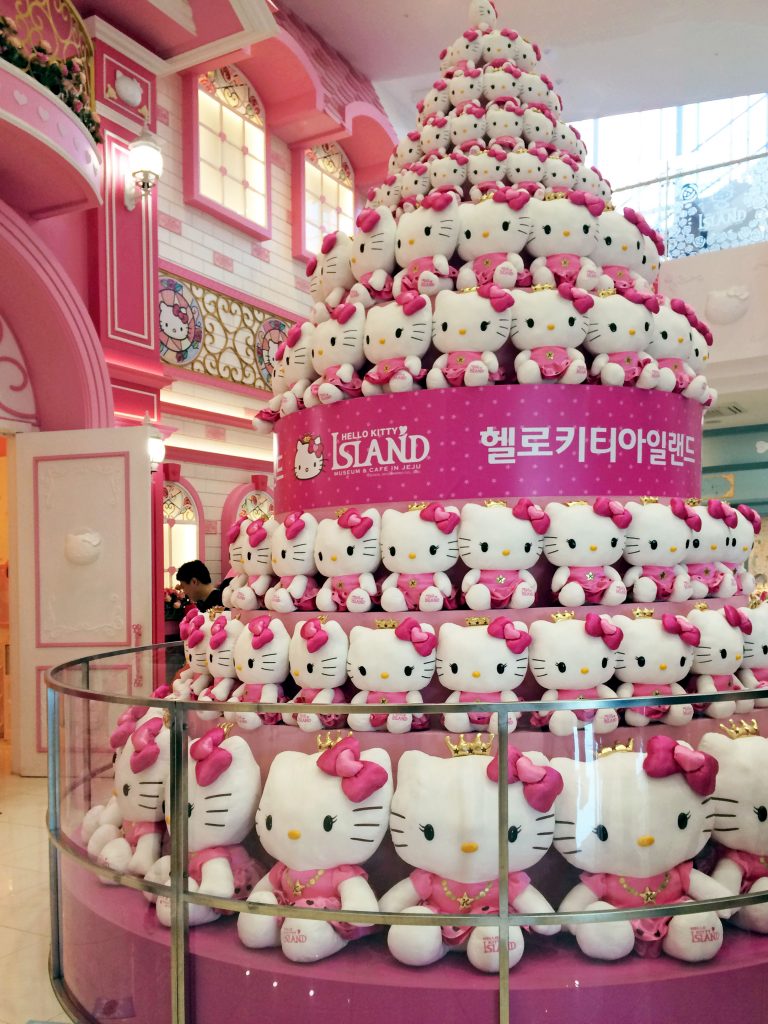 The building which houses the exhibition is impossible to miss.  It's huge, pink and has a Hello Kitty princess statue in the car park.  When we entered the main hall, our senses were accosted by even more pink.  It's hard to know where to look first, but the majority of visitors seemed to be drawn to the towering pyramid of Hello Kitty plushies.  Watch out for errant selfie sticks here!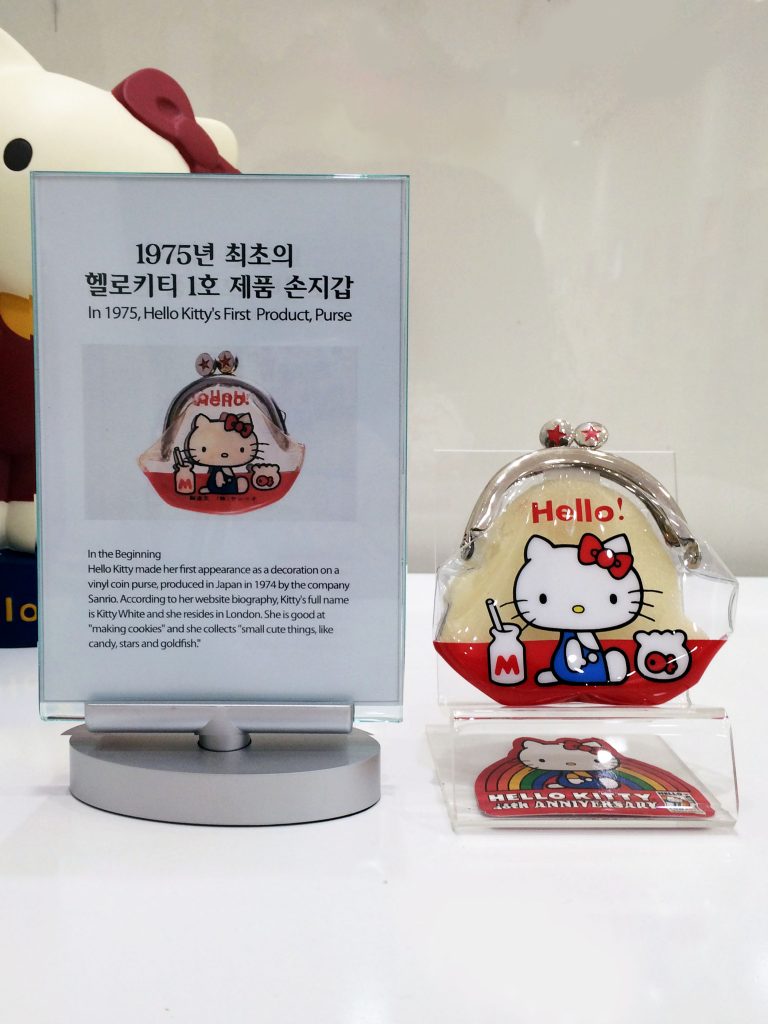 Eager to escape from the crowds in the lobby, we retreated to the Hello Kitty history hall.  Here we saw the very first piece of Hello Kitty merchandise – a dainty little purse from 1975.  With an estimated 12,000 Hello Kitty products on the market today worth $5 billion per year, I was charmed to learn of her humble beginnings.  I can't imagine how much that purse is worth today!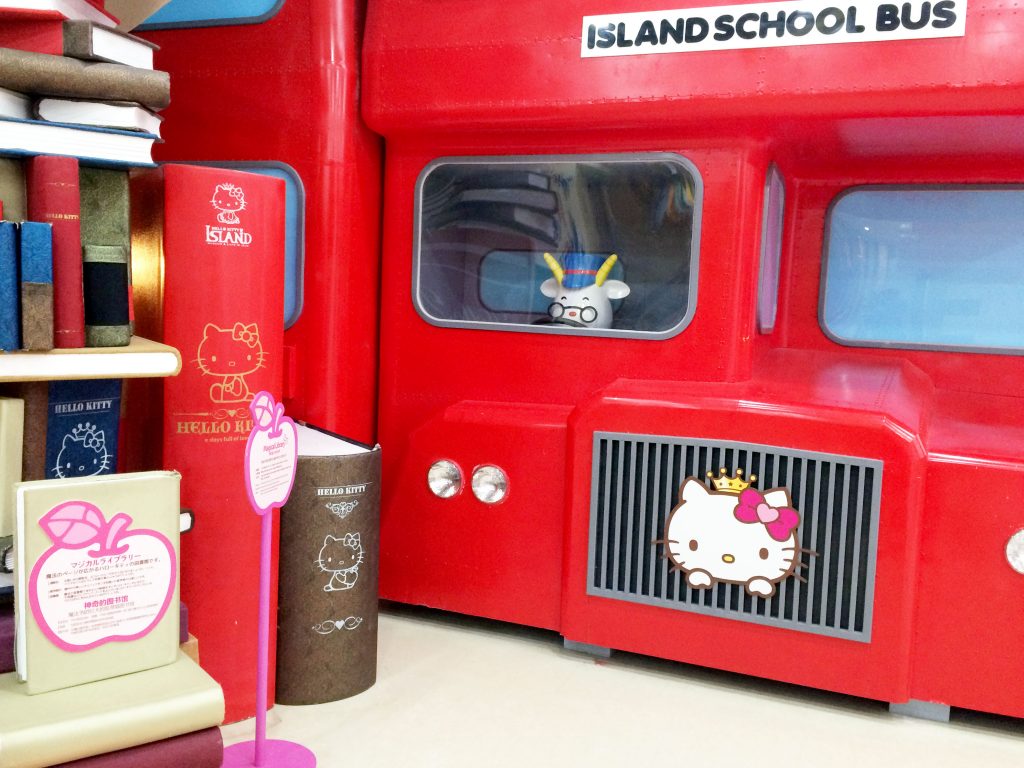 Next we hit the Hello Kitty House and Art and Music Education halls.  Although the anthropomorphic cat is only supposed to be as tall as five apples, either she's grown or you've shrunk when you step into this world.  Here you meet kitty's family – father George, mother Mary and twin sister Mimi.  Grandparents Anthony and Margaret also make an appearance.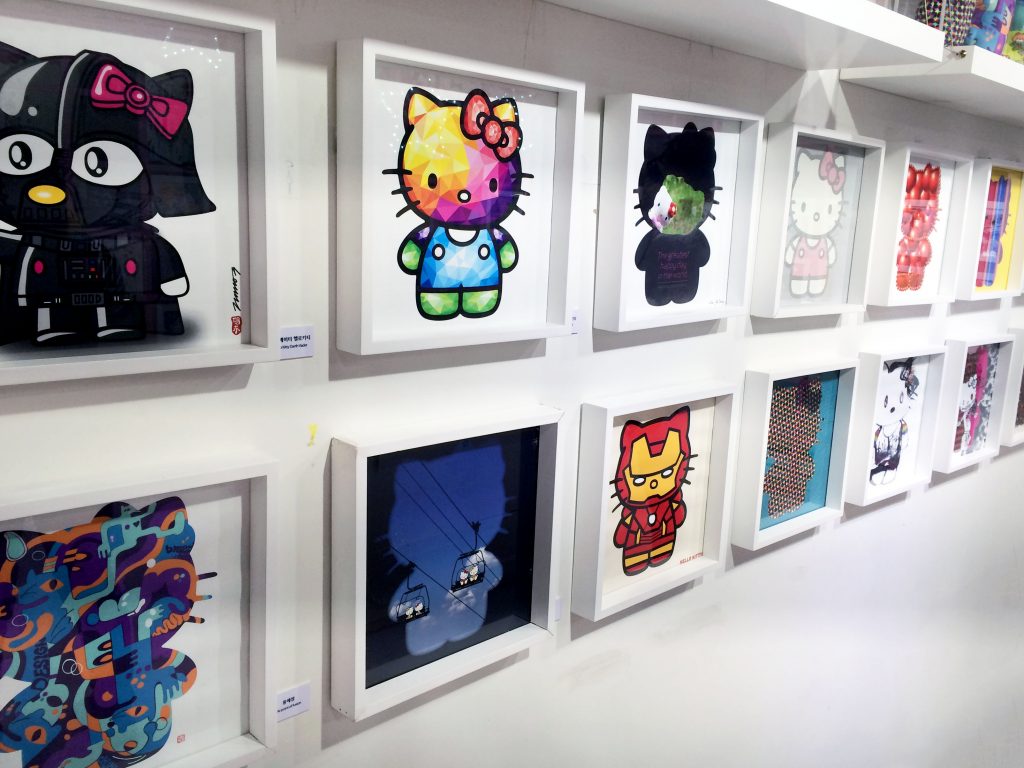 The gallery proper begins on the second floor.  Paintings and posers cover the walls with collectors items displayed in glass cases.  You'll find depictions of Hello Kitty in every situation and costume possible.  Themes range from island life and world travel to space and constellations.  My personal favorite was a feline twist on the Mona Lisa.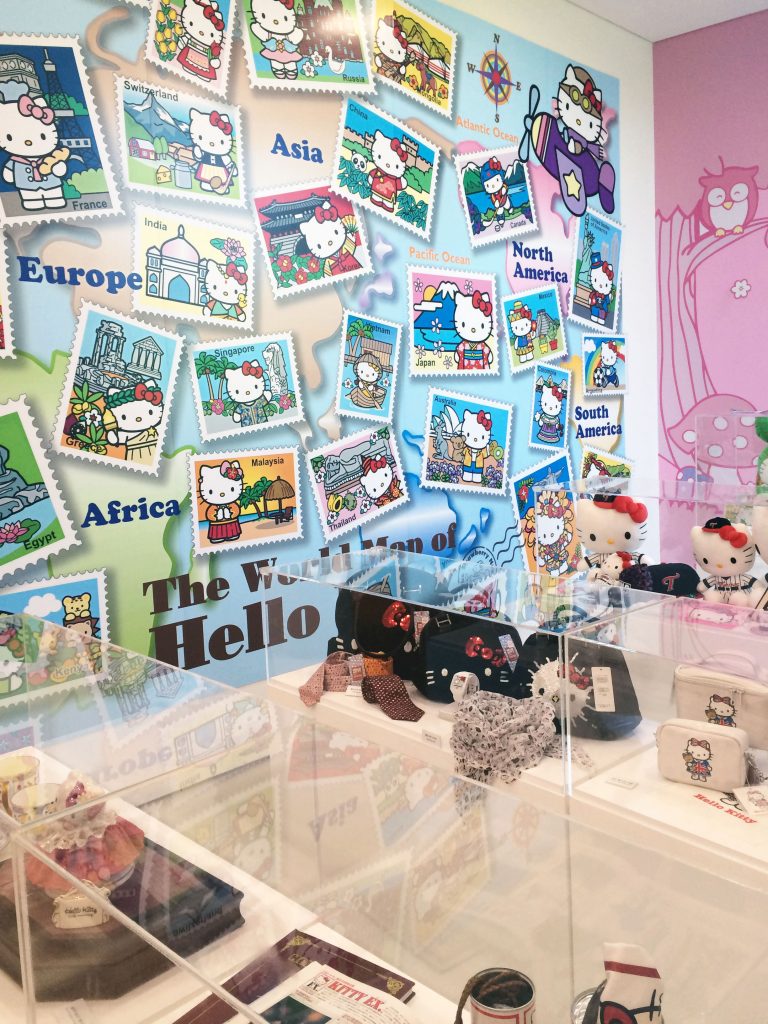 After spending at least an hour looking around the gallery, we were glad to take a break in the spacious Hello Kitty cafe.  My hopes weren't very high after visiting the restaurant's other branch in Hongdae so I cautiously ordered an iced matcha.  Prices are extremely high so I don't recommend going with an empty stomach.  However it's worth purchasing something small just for the Instagram-worthy presentation.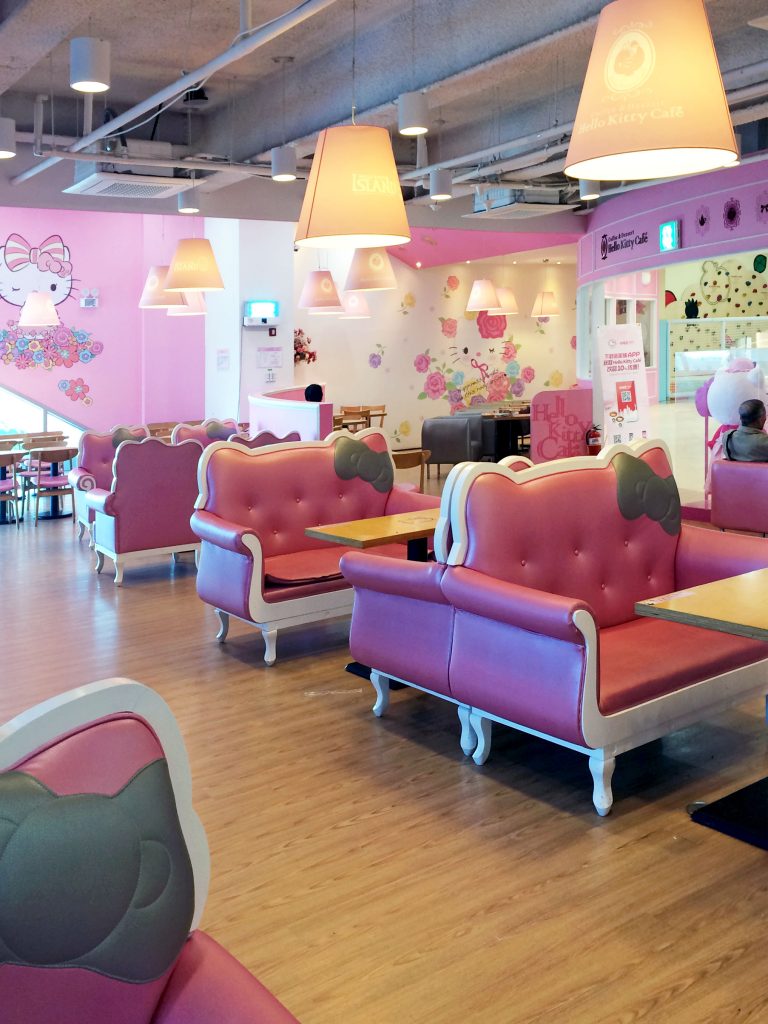 Just when we thought we were finished, we realised there was a third and final floor above us.  We headed up to find a small movie theater and rooftop garden.  Both were completely empty so we snapped some photos on the roof (great view of Seogwipo by the way!) and called it a day.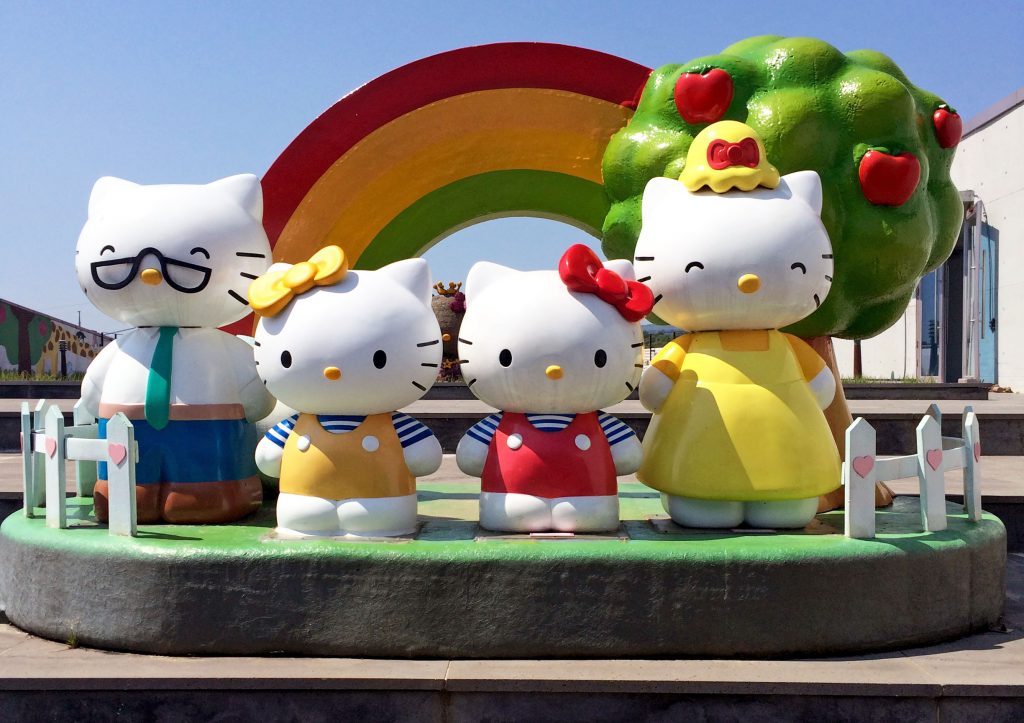 If you're bringing kids or, like me, are an adult who appreciates all things cute, I do recommend a stop at Hello Kitty Island.  I'm not a Hello Kitty superfan by any stretch of the imagination (although I do have a white cat who resembles her) but I can honestly say this was one of the highlights of my time in Jeju.  I'm not sure if it's "the Happiest One-day Trip in the World" but the experience definitely felt like a brief return to the carefree days of childhood.
Address
340, Hanchang-ro, Andeok-myeon, Seogwipo-si, Jeju-do

제주특별자치도 서귀포시 안덕면 한창로 340 (안덕면)

Opening Hours

Summer (July-August) 09:00-20:00

Winter 09:00-18:00

Admission Fees
Adults 12,000 won / Youths 11,000 won / Children 9,000 won
---

Annie Cooper blogs at catobsessed.com.  She lives in Australia with her husband and two very fluffy felines.  Apart from cats, Annie loves travelling, DIYing and all things cute.
---
Want to write a guest article for UnitedKpop?
Whether you're a company or an enthusiastic fan, we'd love to hear from you!