Instagram is an amazing way for Kpop artists to keep in touch with their fans about their daily lives and upcoming music. In this top 10 we are going to be taking a look at 10 groups who have members who use Instagram as a way of sharing what they love and who they are.
1) Seventeen's The8 and Mingyu
The seventeen members use Instagram quite frequently both on their band account and personal accounts. Two members who seem to love Instagram are The8 and Mingyu who were the first out of the group to get personal accounts but have very different styles. The8 uses his account (@xuminghao_o) to post photos of his fashion and art using the hashtag #8painting to show off his creations. Instagram has allowed The8 to show fans his other talents that weren't as well known before and has led to the account currently having 1.5m followers.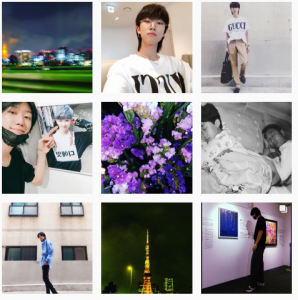 In comparison to The8's style, Mingyu's Instagram (@min9yu_k) has a softer and more muted tone. he posts pictures of himself and his fellow band mates and could be described as having a 'Boyfriend' feel where pictures are less posed and organised and much more candid and natural. I'm sure Seventeen fans have enjoyed seeing a much softer side of Mingyu from what is seen on broadcasts which clearly shines throughout his Instagram.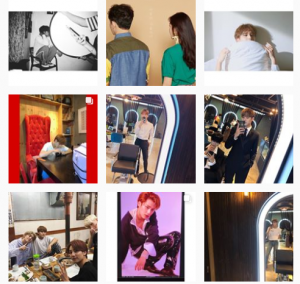 2) Hyuna
Hyuna uses Instagram (hyunah_aa) daily to update fans on her life and to promote projects that shes working on. She also recently used the platform to update fans on her relationship with Pentagons E'Dawn. This shows how Instagram allows artists to become more connected with fans. Hyuna also uses Instagram to share her love of fashion and post her favourite outfits and has an impressive 7.6m followers.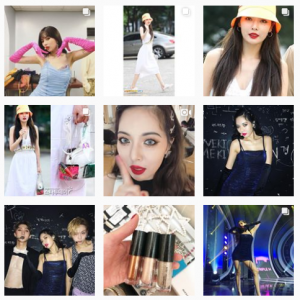 3) Shinee's Key
Key (@bumkeyk) posts a lot on Instagram (usually twice daily), has 5.7m followers and has posted around 2,200 times since creating his account. it is obvious at first look at the account that Key's Instagram style is almost an extension of his personality. Many posts are either pictures with his friends or places he visits and his overall style is very bright. He also recently used the platform to update fans on his collaboration with British band Years and Years on the remix of their most recent single 'If You're Over Me'.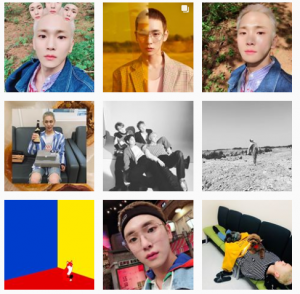 4) F(x)'s Amber and Luna
Although F(x) haven't released a single as a group since their SM Station release 'All Mine' in 2016, fans are kept in the know about the bands lives by the members through Instagram. Amber and Luna have particularly took to posting regular updates about their projects on the site both individually and with other members.
Amber's account (@ajol_llama) has a following of 5.1m and its posted on several times a day. Many photos on Amber's account are related to her music or YouTube channel, WhatThePineapple. She also puts up regular photos of her friends and her pets, JackJack and Tuna and runs a separate account (jackjackandtuna) with pictures of the Cat and Dog.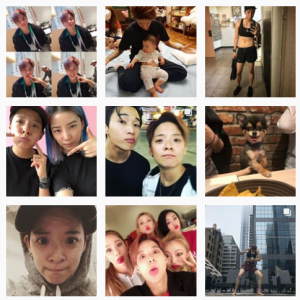 Luna uses her Instagram (@hermosavidaluna) to post photos of her Musical projects as well as her other passions, Fashion and Beauty and currently has a following of 1.4m. Like Amber, she also posts updates several times a day about her upcoming projects and recently announced the comeback of her YouTube channel 'Luna's Alphabet'.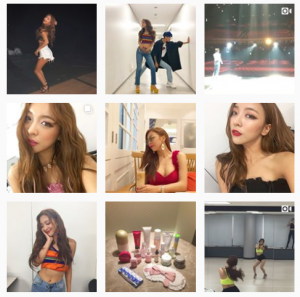 5) CL
CL has an impressive 7.1m followers on Instagram (@chaelincl) and her accounts feed, much like CL herself has a very distinct and recognisable style. Similarly to The8 from Seventeen, the singers photos are often in Black and White or have a linking theme or colour scheme to the previous row of posts. The singer has also recently used her account to update fans about her life since her move to the US.
6) Big Bang's Seungri 
Seungri has one of the largest following on our top 10 with a whopping 7.9m followers. The singer uses his account (@seungriseyo) to update fans on all of the many projects he is currently working on, such as his new album and tour as well as his new position as CEO in YGX, YG Entertainments subsidiary company. Since Big Bang's hiatus, Seungri has developed as his own artist and Instagram has allowed him to share his projects and business ventures with fans.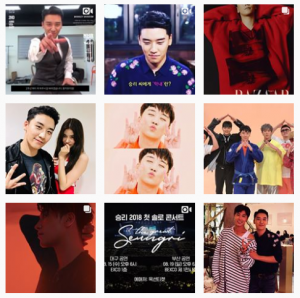 7) GOT7's Yugyeom
Got7's maknae has used his Instagram (@yu_gyeom) to share his passion for dance and regularly uploads videos of him dancing to his favourite songs. The account currently has 5.5m followers. He also likes to share what music he is listening to and what songs are his current favourites. Yugyeom is very connected with fans via Instagram and many of his posts also use the hashtag #igot7 in which he shows his appreciation for fans and lets them know he is thinking about them in between comebacks and tours.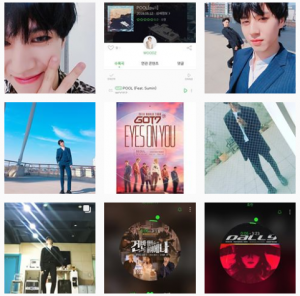 8) Jessi
Jessi is the queen of self confidence on Instagram, posting photos in bikinis whilst travelling and in her raunchy stage outfits for her newest song 'Down'. Her account (@jessicah_o) has a following of 1.9m and is posted to frequently by the singer. Another cool thing that Jessi does on her Instagram is share reaction videos to her MV's which shows that she loves to engage with fans and is quite active in promoting other peoples content as well as her own.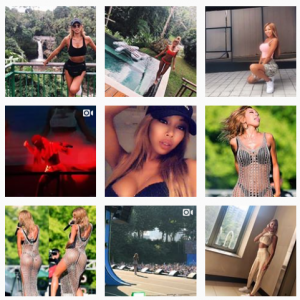 9) Blackpink's Jisoo
Jisoo's account (@sooyaaa__) has a following of 5.1m followers and is used by the Blackpink member to post selfies and tour pictures with her fellow bandmates. Her account is relatively new with 47 posts but is updated very regularily. A lot of Jisoos posts are also matching with a colour scheme being the same over a row of photos, like CL's account, which means that her overall account is very nice to look at.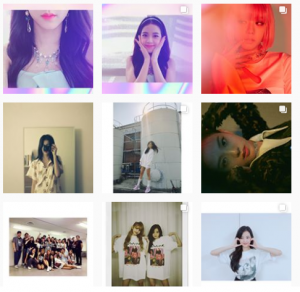 10) EXO's Chanyeol
Chanyeol has a variety of different posts on his Instagram account (@real__pcy) and has the largest following on our op 10 with a very impressive 15.1m followers. The EXO member uses the platform to post photos of his everyday life, the music he is listening to and regularly posts pictures with his fellow band mates and friends in SM Entertainment. His account was also recognised by Instagram as being in the Top 5 Instagram accounts in Korea.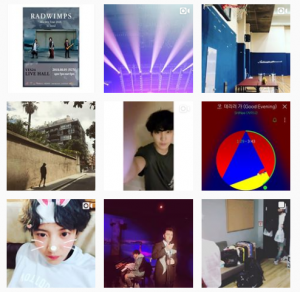 Have we missed your favourite Kpop star who loves Instagram? Tell us in the comments who would be in your Top 10.