As the summer season winds down to a close, you might be thinking it's time to add some new autumn/winter clothing to your wardrobe. Today, we are using GOT7's new MV 'Lullaby' to give us some ideas!
Here's the video:
We see the members use layering an awful lot in this MV, and this is a great way to use some of the clothes you already have to keep yourself warm in the coming colder weather.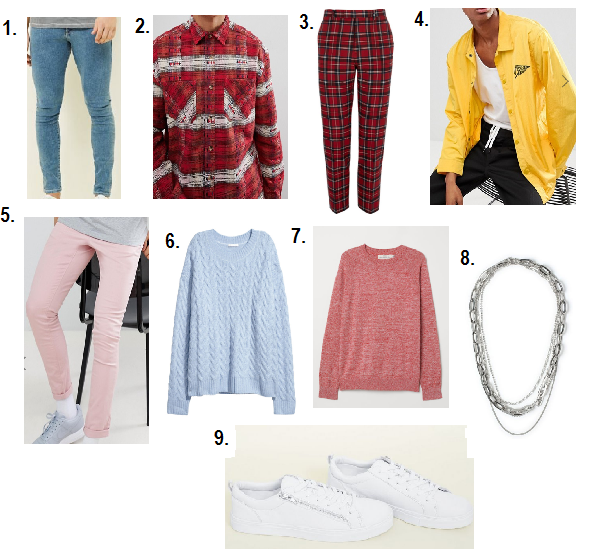 Pale Blue Wash Vintage Look Skinny Jeans – New Look: £24.99
ASOS DESIGN Oversized Check Shirt with Aztec Design in Red – ASOS: £32
​Red Tartan Skinny Cropped Trousers – River Island: £35
Fairplay Long Sleeve Coach Jacket in Yellow – ASOS: £54
ASOS DESIGN Super Skinny Chinos In Pastel Pink – ASOS: £20
Cable-knit Jumper [Light Purple] – H&M: £17
Cotton Raglan-sleeved Jumper [Dark Pink Marl] – H&M: £17.99
Silver Multi Row Necklace – Topman: £18
White Faux Croc Zip Lace Up Trainers – New Look: £19.99
A big fashion trend right now is checks, which we see GOT7 wearing here. They also go for oversized tops and jackets, which are great for keeping you cosy and comfortable.
As you can see, the group also show off a variety of pastels in one particular look. These soft colours are great to give some gentle shades to your collection. Don't be afraid to try out these colours for yourself – the choices are gradually widening for males as well as females in this area.
Finish it off with white trainers and silver jewellery – and that's it!