It's not even the end of January and we've already witnessed so many incredible Kpop comebacks in 2019! Two of which being the new albums from Astro and ATEEZ – and we're definitely not the only ones who think that since both groups have charted on iTunes this week.
On the 15th, ATEEZ released their first comeback since their debut in October. The EP 'Treasure EP.2: Zero to One' includes title track 'Say My Name' and four other ne
w songs.
The EP and it's title track have both taken the number one spot on the iTunes Kpop chart. Which is an incredible achievement for a rookie group. The EP also garnered attention in Europe as it reached #5 on the iTunes chart in Russia, and has also charted in Sweden, Austria, The UK, Germany, France, Italy, The Netherlands, Belgium and Switzerland.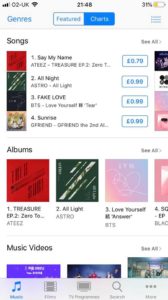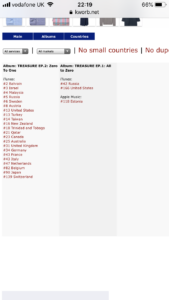 Astro also came back on the 16th, after a 14 month hiatus, with their first full-length album 'All Light'.
At the comeback show, the group expressed their desire to rank #19 on music charts this year, and the group is already showing their potential as the title song 'All Night' and the album have both charted in Europe. 'All Night' reached #25 in Sweden and #73 in Ireland. The album has peaked at #14 in Denmark, and also charted in Belgium, Russia, Ireland, The Netherlands, The UK, Germany and Italy. The album and title song also both reached #2 on the iTunes Kpop Chart.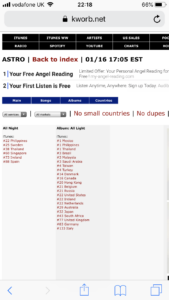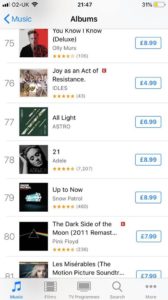 Let's hope we see many more Kpop artists charting in Europe this year, and that both these groups continue to thrive.