Ever since I started listening to Kpop, I have been mesmerised by the complex choreography performed by Kpop idols. Just like many Kpop fans, I have always wanted to try a Kpop dance routine for myself, but, as I'm sure you are aware, there are very few opportunities to learn Korean dances in the UK. However, when I heard that a leading South Korean choreographer, Theo Song, had included England is his world tour, you can only imagine how excited I was! So, with a place in one of Theo's workshops secured, I headed to Manchester to attend my very first Kpop dance class.
If you aren't already aware, Theo Song has taught choreography to the likes of Kpop idols including BTS, EXID and Mamamoo. He has also been involved in the choreography for TV commercials and movies. As somewhat of a legend for Kpop fans, I'm sure you will agree, his workshops offered an exciting opportunity for attendees to meet a choreographer who has worked closely with so many of our favourite idols!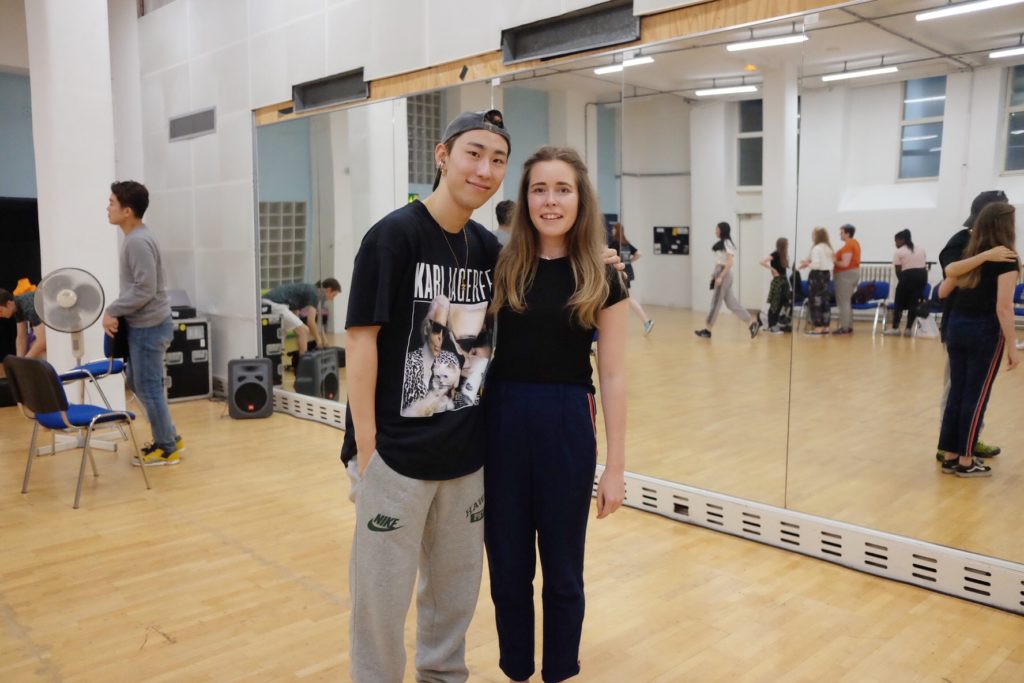 As I had never taken dance classes before, I chose to attend the beginner's class, which comprised of dancers with a mix of abilities. As Theo quickly realised half of us had never danced before, he decided to teach us Red Velvet's, Zimzalabim, choreography because he felt that would be easier for us all to pick up. So, after each of us introducing ourselves to Theo, he led us with a 10-minute warm up, then followed to begin teaching us each step of the dance.
Taking part, as a complete beginner, Theo enabled me to learn the steps because he went through each stage, slowly for us all to copy. As we learnt each new stage of the dance, we would then repeatedly run through the steps dancing to the music. Observing us, Theo would point out any areas we hadn't performed quite right and slowly demonstrate the correct movement.
While the routine wasn't too complicated to follow, it was my first time following steps and listening to the beat of the music, so I have to admit, I did struggle a little. Nonetheless, this was to be expected, and after leaving the class I felt the method Theo had used to teach us was really easy to follow – I was certain that with a few additional practices away from the studio, I would soon have the routine perfected!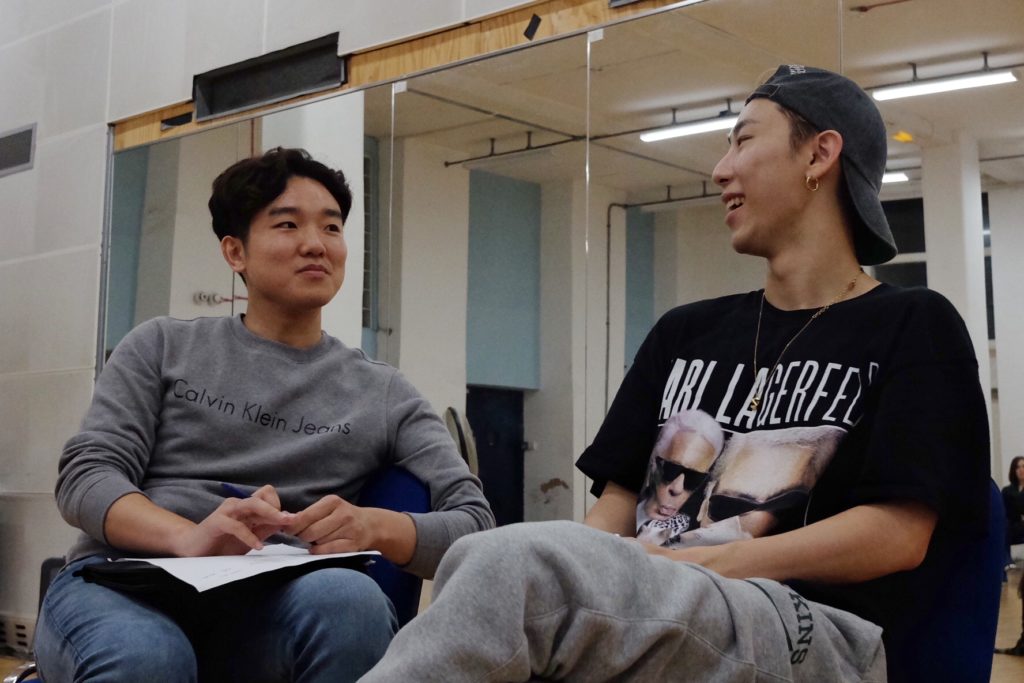 Q&A with Theo Song
Following the completion of the dance lesson, Theo showed us a full run through of the Zimzalabim routine and then invited us to take part in a Q&A session. This was an extremely interesting element of the workshop, as we could ask any questions we wanted! I have summarised the answers to two of the questions I asked:
As Kpop gains more of a presence in Western markets, have you had to adapt your choreography to western tastes?
Theo expressed that Kpop has a different and exclusive colour, so Kpop should keep going and will be different to an American style.
What's the secret to your skin care routine?
Theo shared there is no 'secret' to his skin care routine, however he provided a very handy tip which he uses to improve his skin before TV appearances. He told us he adds squeezed lemon to ice and then applies it to his skin for three days after cleansing.
Please note: Wook Kim (@Koreanboywoogie) translated Theo's answers, so they may not fully represent Theo's response
https://www.instagram.com/p/B0_X7VEplOm/
As the workshop drew to a close, Theo shared a gift with us all, thanks to their workshop sponsor, SOKOLLAB. Each of the attendees received a Korean face mask, which I thought was a very nice touch to finish the day, especially as I am a huge fan of Korean skin care products!
If you like the sound of Theo's workshop, there is still a chance for you to take part! Theo is currently touring Europe – so be sure to book a place before they are full.
---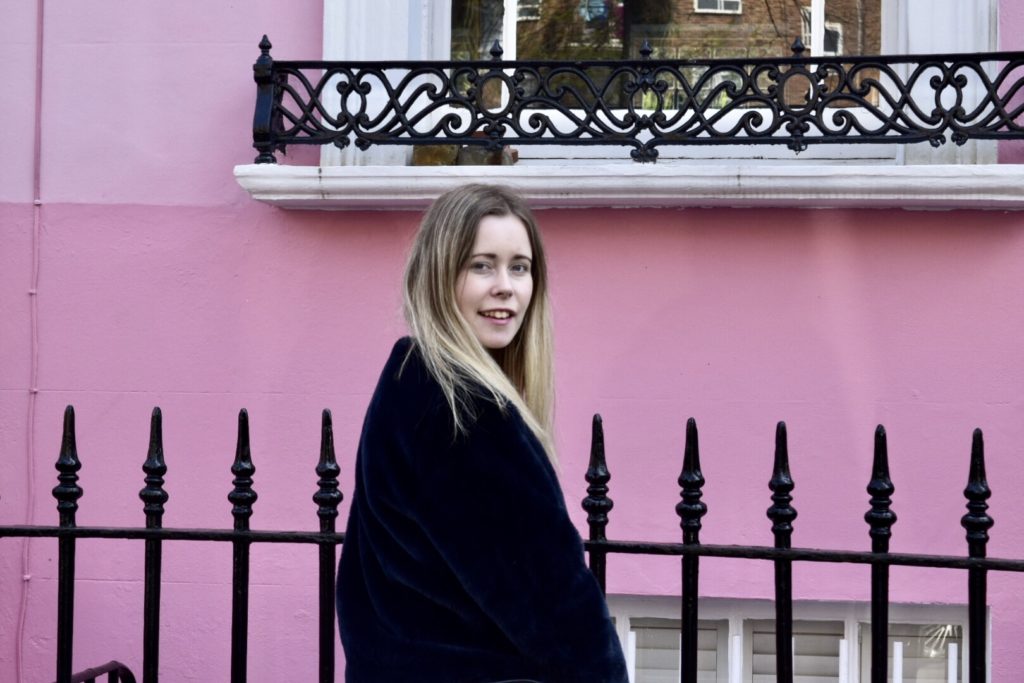 Charlotte is a Lake District based content creator, horse rider and K-drama binger. Follow her on Instagram @charlotte2195
---
Want to write a guest article for UnitedKpop?
Whether you're a company or an enthusiastic fan, we'd love to hear from you!