Fans will be dizzy with excitement to hear that GOT7 will make the Wembley Arena stop of their  "Keep Spinning" tour on Friday 11th October at 7.00pm. The remaining tickets start at £79.00 and can be purchased here. Check out scenes from their time in New York two months ago below and be prepared for what is sure to be a phenomenal show!
For those of you over eighteen years of age in Manchester, Revolution Oxford Road will be delivering KPop bangers the whole night at their Kpop party hosted by DJ EMKAY. More information, including where to buy tickets, can be found on their facebook page. If you're sad about missing GOT7, get stuck into all of your favourite Kpop tunes here and dance the disappointment away from 10.30pm.
While the London dates of the Kpop workshop with the Kwon twins has passed, lucky mainland European fans can still snag tickets for the dates in Milan, Berlin and Paris for €35.99. For more information, including venue locations, check out our in-depth article on the YG choreographer duo's event here.
There is also a new exhibition at the Pontone Gallery in London, featuring the art of Choi Soowhan. His works feature LED lights in a black box, and are said to reflect growth and change, using natural scenery such as waterfalls, plants and picturesque landscapes. The exhibition runs from 10th October-3rd November, and is open Monday-Saturday from 10.00am until 6.00pm. It is also possible to visit on a Sunday, but by appointment only. His work is phenomenally well crafted, so this opportunity to view it for free is one you shouldn't let slip by if you can! The gallery address is 43 Cadogan Gardens, London, SW3 2TB.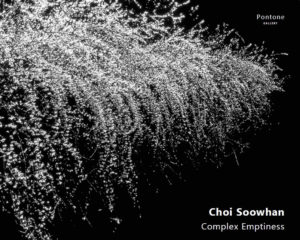 Is there any event on our list that you're particularly excited for? Let us know!