EXO's has made an impressive return with Obsession!
The group's sixth album has charted in a total of 58 countries worldwide, with 17 in Europe. These countries include Poland, Russia, Sweden, and Greece.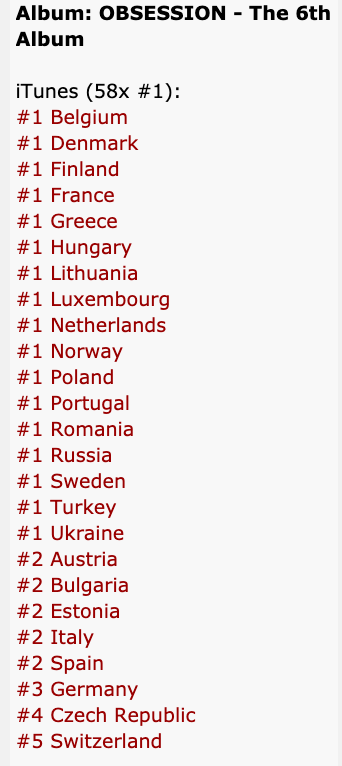 The group also scored excellent results in other European countries, with their lowest ranking being Switzerland at no.5
. In the UK, the album charted at no.4.

As well as this, the album's title track (of the same name) achieved 25 no.1s across the globe. In Europe, this includes Belgium, Greece, Poland, Russia, and Ukraine.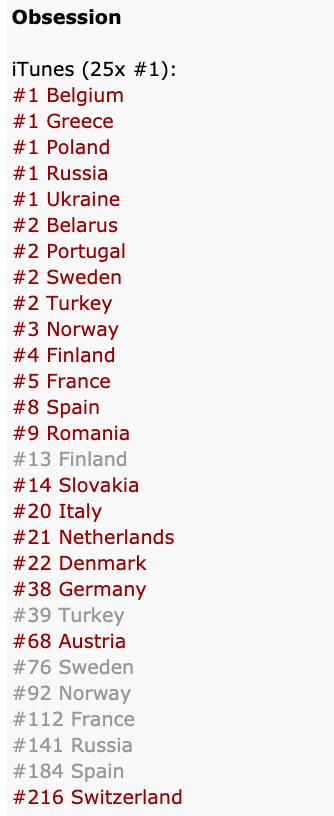 EXO has returned with their sixth full album, Obsession. It is the group's first comeback without D.O. and Xuimin, who are currently serving in the military. Watch the group's title track of the same name below.
Congrats to EXO on their continuing success!