Looking to stan a new girl group? Here's everything you need to know about the recently debuted group Cignature!
Cignature (formerly known as C9 Girlz) are a seven member group from J9 Entertainment – a new label under C9 Entertainment. The group made their anticipated debute on 3rd February 2020 with the single "Nun Nu Nan Na." The group's official debut had been teased towards the end of 2019 with individual profile videos and member focused practice videos on the group's official YouTube channel. The individual profiles and practice videos allowed fans to learn their positions in the group and get a feel for each member's distinct personalities and charms.
Cignature's vocal line is made up of Chaesol, Jeewon and YeAh; the rap line including Sunn and Seline; with Belle and Semi leading the dance line. Girl group enthusiasts might recognise 5 of the 7 members, who had previously debuted as part of the now thought to be disbanded girl group, GOOD DAY, also participating in KB2's survival show, The Unit.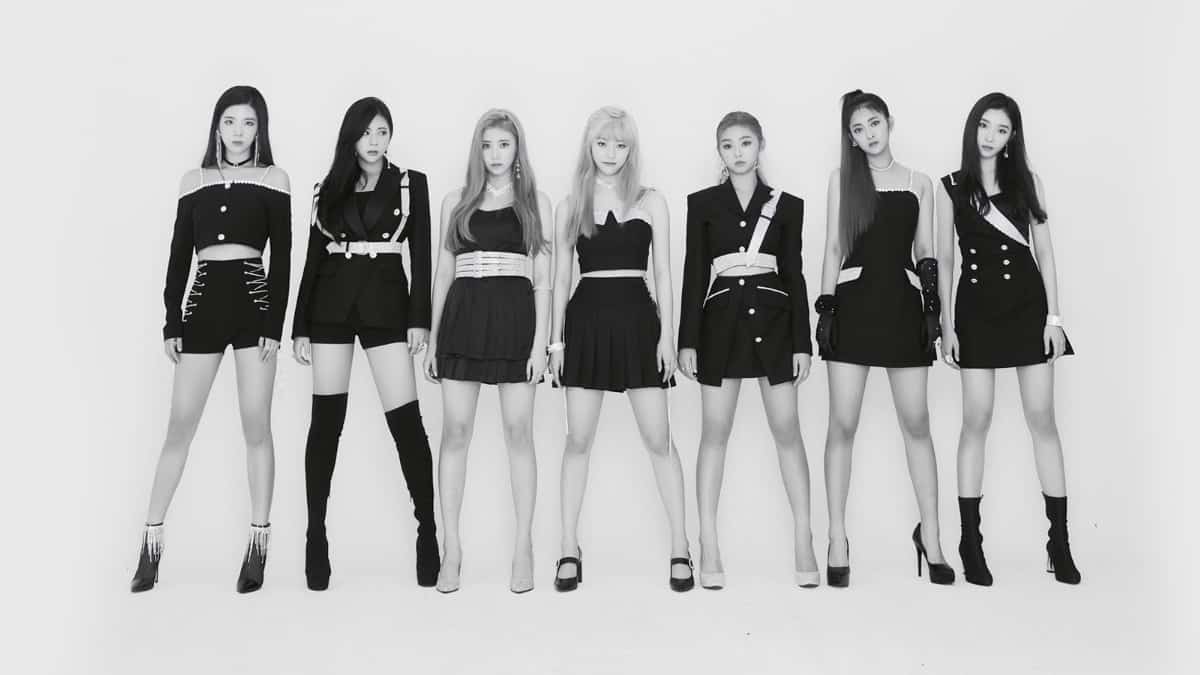 After 3 months since the first teaser was revealed, the group made their official debut. On February 4th, during "Cignature Move", the rookie group's debut showcase at the Ilchi Art Hall in Gangnam, Seoul, Chaesol explained "Cignature" represents the wish to become a "signature group in Kpop". The beginning of February had become a particularly fierce time for comebacks and debuts – especially with popular girl groups – instead of feeling nervous at the prospect of debuting during this time Cignature expressed that this was an 'honour for the members to debut amongst many of their seniors and that this can be a time of growth where they can learn from the seniors promoting around them'.
Cignature's debut single "Nun Nu Nan Na" is an exciting, vibrant and track which is complemented by the colourful and enjoyable music video.  Following a girl-crush concept, the melody is uplifting and accompanies the fun and carefree vibes presented in the lyrics and music video, which also flaunts a disco pop sound with a catchy chorus
For me, the chorus can make or break a song. Being a fan of many songs following the current trend with strong EDM or instrumentals in place of a chorus, it was refreshing to hear an original song with an addictive chorus that you can sing along to and one that easily gets stuck in your head.
The music video adds to the girl-crush concept, being both cutesy and fierce. The bright and colourful sets create a fun and energetic atmosphere. Something interesting is happening in every room, and whilst not necessarily reflecting the lyrics, it still fits with the concept the girls were trying to create; from colourful crime scenes, park swings and a beautifully lit staircase, for their dance sequences. Member Chaesol expressed that 'to her, Cignature is a rainbow where the colours of 7 members comes together' and after watching this MV the vibrancy and colours reflect that thought.
The girls didn't quite seem to time their choreography precisely, with regular jumping from cute to sexy, however it was overall an enjoyable debut MV that represents the group and their potential.
Their debut showcase and stages have also been well received by their fans and they already have a powerful and energetic stage presence, showcasing their live vocals and capabilities as performers.
Although the only song we have heard from the group so far, it's revealed to be a promising debut and I look forward to seeing what they release in the future while creating their own "cignature" sound to Kpop.
Fans of GOOD DAY have been left feeling confused and disheartened that C9 Entertainment has not currently released a statement regarding their official status; unfortunately it is assumed that they have disbanded upon the formation of Cignature. Hopefully this news will not affect the support of this group, and the fact C9 Entertainment has established the label J9 Entertainment to focus fully on the newly formed group means they will receive the attention and care from their management moving forward in their careers.
They have already proved they are rookies to watch this year, and although still freshly debuted, Cignature already have a lot of content on YouTube for fans! For more talent endorsed videos, be sure to check out their "cignature move" dance covers with popular boy group favourites like 2PM and EXO or to learn more about the members and get an insight into their personalities and charms you can watch the short but sweet "cignature piece".
If you want to follow Cignature on social media you can find them on Twitter, Instagram, Facebook, YouTube and V-LIVE.
What did you think of Cignature's debut single? Let us know in the comments!