Ravi's rescheduled dates for the El Dorado tour in Europe have been announced.
The VIXX rapper, who debuted as a solo artist in 2017, will start his tour in Budapest on the 21st October, before travelling to Paris, London and Cologne.
You can check the rescheduled dates and venues below, which are subject to change. Tickets go on sale on the 5th July.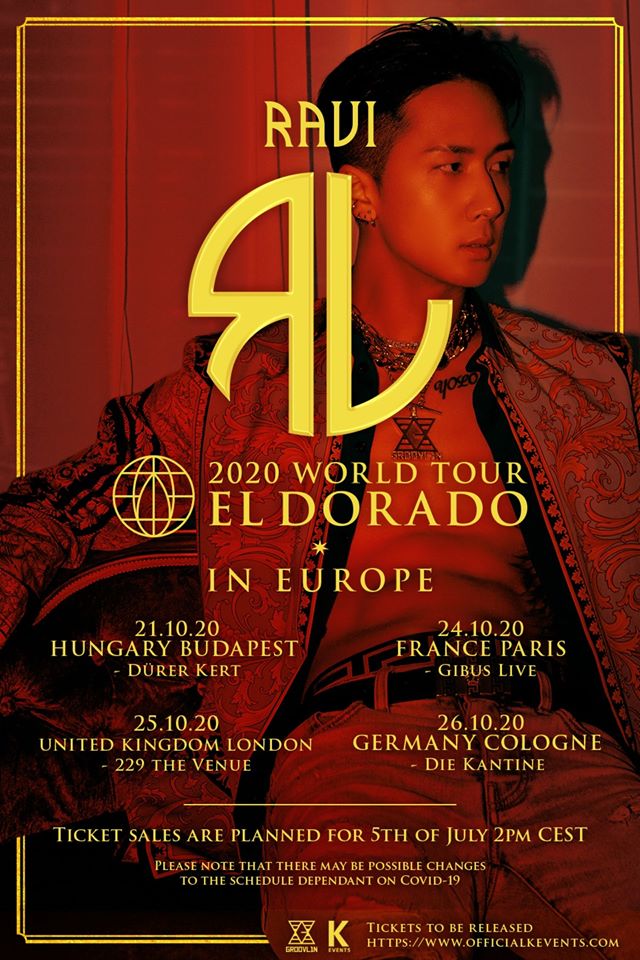 What do you think? Will you be buying tickets? Let us know below, and don't forget to follow KEvents on Facebook, Twitter and Instagram to keep updated.