BTS Radio UK interviewed British production duo ARCADES, who have worked with BTS on two of their albums.
The duo, which consists of Max Graham and Matt Thomson, have co-written and produced several songs on "Map of the Soul: Persona" and "Map of the Soul: 7".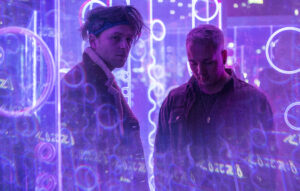 Here are some highlights from their interview. You can read the full interview here.
How do you feel being part of the Map Of The Soul series?
Being part of Map Of The Soul has been the most exciting thing in the world and I still have to pinch myself every day that we got to be part of it, we will always be super grateful. 
You've said that Inner Child didn't come from a specific brief; how did it become the song that it is now, and how was it decided to be a Taehyung solo?
We had no idea what BigHit had planned when we first started working with them on the track and we didn't find out it was going to be a Tae solo until we heard an early version being sent back with his vocals on it, there was no mistaking Tae's voice hehe. Love it! 
Have you had any other artists (Korean or otherwise) wanting you to be involved in their song writing as a result of your work on Map of the Soul?
Yes we have actually started working with several other artists so we (all going well) have several upcoming releases with some very cool and super talented artists that I hope you guys will enjoy, and of course we will always credit BTS and the boys for giving us the chance which can lead to this for us. We owe them everything.
Watch BTS's latest comeback "ON".