K-Community wants you to join in their cover challenge!
K-Community Challenge is a cover challenge for those wanting to learn about Korean traditional arts. By learning choreography from official videos, you can share your performance online for the world to see!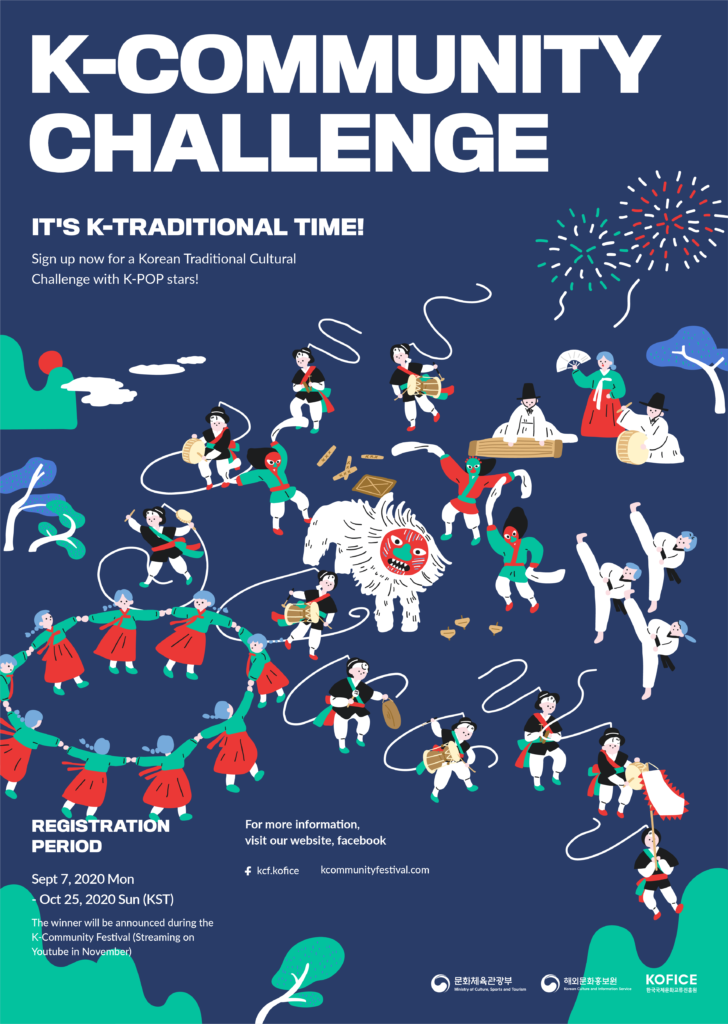 To join in the challenge, participants must select one of the five genres (found here) and film a practice and final performance video with the official music and choreography. The video must be uploaded to YouTube with the required titles and hashtags prior to the online application. Participants must also like and subscribe to K-Community's official YouTube channel.
K-Community will announce winners during the festival's live broadcast in November. There will be four winners from each genre: gold, silver, bronze and special. One prize for the gold team includes an opportunity to talk to the Kpop stars attending the festival!
Make sure to check out the K-Community website for detail information before participating.
The application period is open until 25th October 2020, so make sure to sign up soon!