After creating a new definition of love with his debut, Wonho continues his saga of love to make a promise with the fans that stuck by him.
In our December magazine, I discussed how Wonho is an artist who loves his fans unconditionally. He gained this reputation as a MONSTA X member, spending hours talking to them on VLIVE, wrote the group's first-ever fan song and has even given his umbrella to a crowd waiting in the rain; it is no surprise that this has become the trademark of his solo career. His latest release, "Love Synonym #2: Right for Us", gives us the chance to explore this trademark in more detail, as we now move from what's right for him to what's right for both him and his fans
A Dark, Mysterious Turn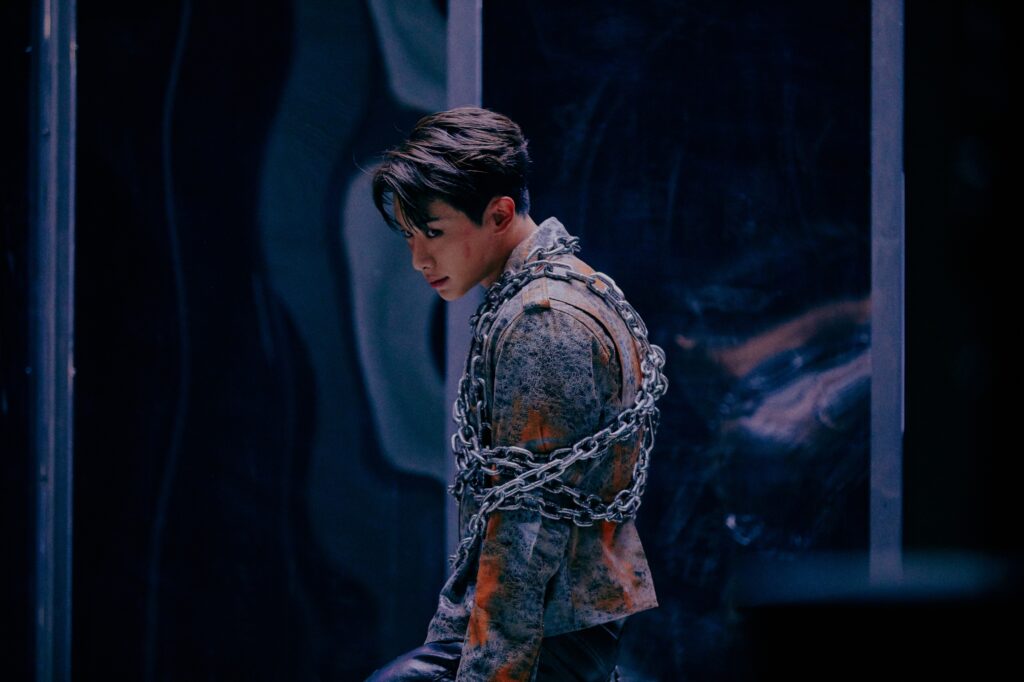 This mini-album starts off with the retro-inspired title song, "Lose". This song has a smooth, sultry and mysterious aura to it, much like Taemin's "Move". The beat is also simple and addictive, and the addition of heavy bass and violins at the end only adds to his light, whispery vocals. It is accompanied by a dark, sensual music video that uses a film reel to seemingly symbolise the entrapment of his memories. If you were a fan of the singer before in MONSTA X, I'm sure you'll notice a few easter eggs.
The album consists of both a Korean and English version of this song, which gives us two lyrical interpretations to consider. In the Korean version, Wonho sings of gaining the confidence to move on from the past, with lyrics that switch from "in this moment where I miss you, I lose" to "the moment you come back to me, you lose". However, the English version gives us the impression of losing a "game of love" because the singer cannot "get over" his loved one.
Maintaining this vibe, we move onto "Devil". This song gives Wonho a chance to explore his lower register through a slow, hypnotic aura. It is a beautiful and some-what upgraded change compared to previous songs, such as "I Just", which appeared to rely on his higher register. Although the entire song contains poetic lyrics that shows Wonho's growth as a lyricist: "The silhouette is growing whiter / Like cold wind passes through the darkness / The voice that rings in my ear like a spell / Blinds my eyes, the truth disperses". This song has done its job of putting me in a trance, as the verse remains to be my favourite lyrics off of this album.
Pop-Centric and Bilingual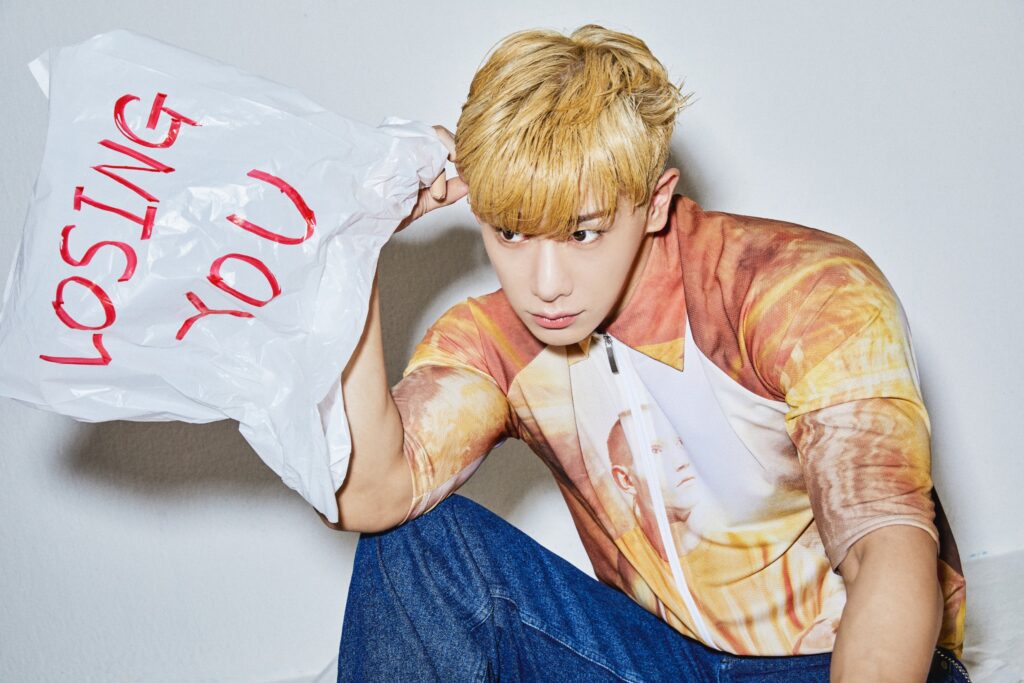 Next comes "Best Shot", which gives us a switch-up from the sultry ambience to something a bit livelier and essentially, pop. Everything about this song screams confidence, from the guitar riff intro to the 90s-style beat, whispered "hit me with your best" and the falsetto adlibs. The lyrics are also interesting; although they are fairly simple and repetitive, there is one key difference. Whereas the first verse introduces a new, assertive Wonho – "Baby keep your eyes on me yeah / Time to become a new me" – the second addresses the listeners, changing any mes to yous. I definitely felt better about myself by the end of this song.
The other pop genre song on the album is "Ain't About You", a playful all-English breakup song that's catchy enough to be on TikTok. Although a duet on the tracklist is a surprising addition to the album, it is interesting to see Wonho break into international territory as a solo artist, and it certainly keeps us hoping for more. It is also no surprise that his first featuring artist is multi-platinum singer-songwriter Kiiara, who is also managed by Eshy Gazit. I personally think it was a good decision. Both voices complement each other, and their harmonies only add to the addictive melody.
A Promise of Love
It wouldn't be Wonho if he didn't include a song specifically for his fans. This time, there's two.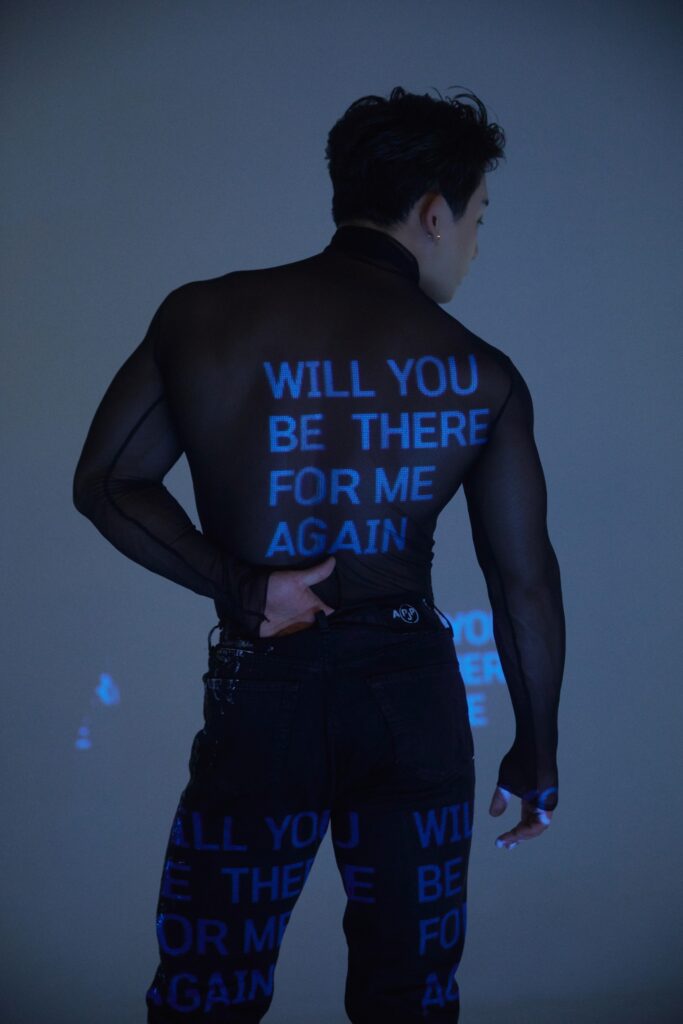 "WENEED" appears before the duet and is also an all-English song. It takes its name from the fandom name Wenee, meaning "we (referring to Wonho and the fans) need each other". Being a ballad that's easy on the ears, it gives the feel of a love letter and gives Wonho yet another opportunity to pour his heart into his lyrics. He compares his relationship with his fans to the "stars and the night sky" and uses this to promise "forever and ever" with them.
The final bridge is certainly the defining moment in this album, with the vulnerability in the lyrics giving me goosebumps: "When I'm back on the stage / And sing this song / Will you be there for me again / Be there for me, will you be there / When I'm back on the stage / Can you wave your hands again / This song's for you / Can you sing it along". Get the tissues ready before listening to this.
The other fan song is "Flash". Fans first heard this song during Wonho's first online concert #IWONHOYOU in September. Once again, the singer explores the vulnerability of losing fans with his higher vocal range, comparing the fans to a flash that shone "like a lighthouse", guiding him from the darkness. The interesting twist in this song, compared to the other fan songs we've heard from Wonho, is the exploration of rapping, with the echoing of "Come back to me please, give me one more chance / Shine on me beautifully like you've always did" giving it the extra edge it needed.
A Never-Ending Journey
Finally, we end with "Outro: And". Here, Wonho pairs an elevated instrumental with his vocals. Whilst this short track appears to end this saga of love, it gives us the feel of something new on the horizon. It amplifies the feeling of not wanting this journey to end, making it the perfect juxtaposition to end this album on.
Final Verdict
"Love Synonym #2: Right for Us" ends Wonho's saga of love with a promise of forever, both lyrically and musically. The album gives us the final polish that was needed in his debut album and explores sides of the singer that we hadn't really seen before, such as his lower register and rapping. Whilst Wonho has certainly stuck to his easy-on-the-ears and more 'pop' sound – and yes, I do enjoy it – I hope he explores something more powerful in the future. Until that happens, I will enjoy the heartfelt emotions that come with this album.