On 24th May, German DJ Zedd liked a tweet that stated Stray Kids considered Zedd as their dream collaboration. Check out it out below.
https://twitter.com/skzedd/status/1395968165104951296?s=20
This sparked an interesting interaction between the two artists as member Felix went on to share a screenshot of the tweet via Instagram stories. Check out the screenshot below.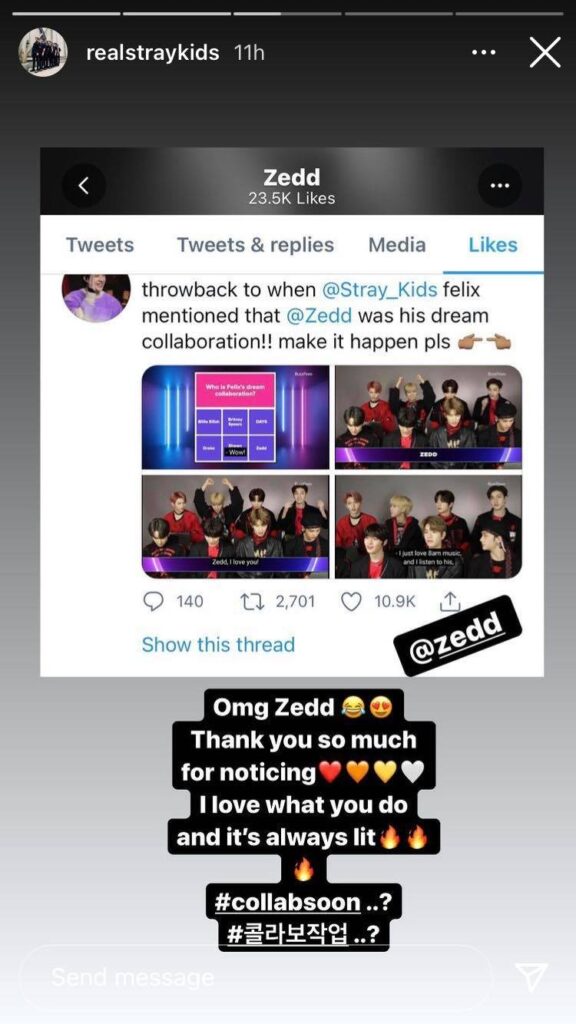 A few hours later, Zedd reposted the story and even hinted at the possibility of a collaboration.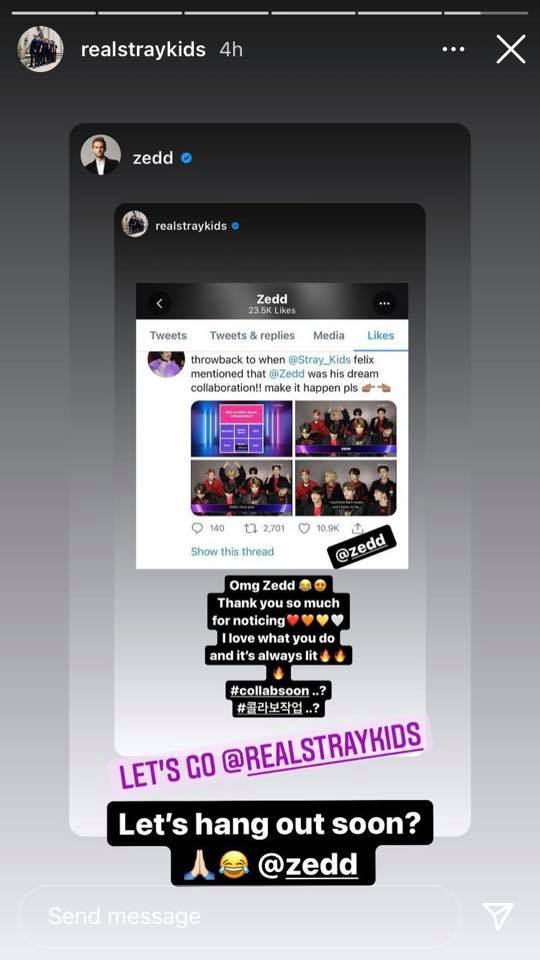 It did not take long for fans to notice that Zedd dropped a follow on the band's Instagram account.
Many STAYS were excited to witness the interaction and promise of a possibile collaboration. Check out some fan  reactions below.
https://twitter.com/skzshots/status/1396758821985415171?s=20
https://twitter.com/SKZ0L0GY/status/1395975786654576643?s=20
https://twitter.com/jung_taeyang/status/1396899137765978113?s=20
Whilst we wait, Stray Kids have been competing on Kingdom: Legendary War. This week's perfomance was a cover of BLACKPINK's iconic hit: Ddu-Du-Ddu-Du. Checkout the performance below.