BTOB made their comeback yesterday with the release of the group's latest EP release [4U: OUTSIDE]. If you are interested in this EP, you can purchase the EP on UK iTunes here and you can also stream it on Spotify here too.
We were invited to watch the press showcase, which included an album talk, live acapella to show snippets of the EP tracks, the M/V reveal and of course the Q&A from both domestic and global press outlets. The press showcased was facilitated through none other than MC Eunkwang. The video had a cosy feel to it, the members looked relaxed and freely joked with one another.
You can check out the Q&A below, where each member discussed their feelings on this comeback, an more in-depth talk on the EP, their experience from participating on the show 'Kingdom', what they want new fans to know about them and about their upcoming 10 year anniversary!
Enews (Kim Ji Yeon): BTOB, how do you feel about this comeback?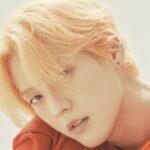 MINHYUK: First of all, I feel very nervous and excited. We've been promoting as BTOB for 10 years and yet, every comeback makes me nervous because we are showcasing what we've worked hard on. Every one of us worked hard for this comeback in terms of practicing and producing an album with the best quality. I hope people listening to our album will be able to feel these things.
~
UnitedKpop (Kristine Philips): Firstly, we wanted to extend our congratulations on the release of your EP [4U: OUTSIDE]! Can you explain why the title track for this promotion 'Outsider' was chosen?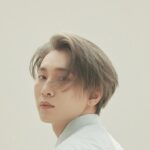 EUNKWANG: We thought the song "Outsider" itself would present BTOB's attempt at new challenges and efforts. It was chosen as the title track because it's a new adventure for us in terms of both genre and performance, and it also clearly presents what we had previously delivered on "KINGDOM".
.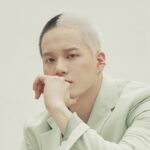 PENIEL: All tracks are good but among them, "Outsider" was the track we could most easily imagine ourselves performing on stage with. We also voted for it too.
.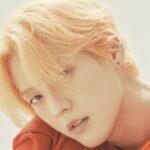 MINHYUK:
We always have voting sessions internally. Every staff member of our label casts their precious vote, and "Outsider" was chosen through that fair system.
~
TVDaily (Park Sang Hoo): If you could describe the message in the title track 'Outsider' in one keyword, what would it be?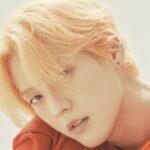 MINHYUK: "Outsider". We chose the theme itself as outsider, and the meaning we are going for is different from the widely used definition.
.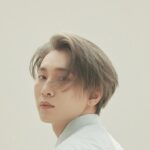 EUNKWANG: I think "Outsider" is like a pearl. Pearls are very special, coming from many clams and mussels. They come from seafood. Out of all the seafood out there, how special is a pearl? You all are very special people, as special as pearls.
~
Herald Pop (Jung Hye Yeon): BTOB members' names made it to the credits of all tracks of this special album "4U:OUTSIDE" and contributed to the outstanding quality of the album. What are some key points of this album?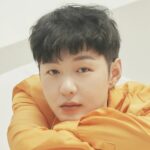 CHANGSUB: Just like what MINHYUK said earlier, the album has a variety of colors in it. All tracks are very different from each other and based on the day, the weather, and your feelings, you can choose what track you want to listen to. If you feel depressed, you can listen to "Can't breathe". When you want to go somewhere during sunny days, you can listen to "Traveler". And when you can't stand being surrounded by people, you can listen to "Outsider".
~
Panorama (Marianna Baroli): If you could describe your new album with three words, which would they be?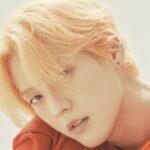 MINHYUK: Dream, comfort, and empathy. The album contains these themes overall.
You'll understand when you listen to the album.
~
OSEN (Lee Seung Hoon): Your concept images with "mature sexiness" drew attention. Which member do you think pulled the sexy concept off the best?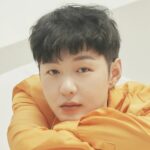 CHANGSUB: I saw a never-before-seen side of EUNKWANG when he did the pomade hair. He had never tried that hairstyle before, and it looked pretty good on him. I see EUNKWANG as the most attractive one in the "Silent" version because he gave himself a new challenge and owned it.
~
What are some new acknowledgments you would like to receive other than your nickname "BTOB, a group you will not regret listening to?"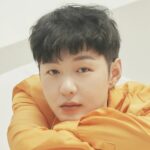 CHANGSUB: A group of visuals.
.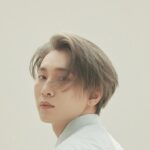 EUNKWANG: I want to add one more thing. I want people to think that BTOB is outstanding for their performance. "BTOB, a group you will not regret looking at".
~
Sports Chosun (Baek Ji Eun): Since it's your first comeback after "KINGDOM", how did your experience on "KINGDOM" affect this album?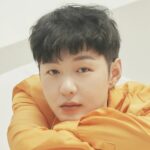 CHANGSUB: Through "KINGDOM", we were able to realize that BTOB's spectrum was greater than we thought. People usually think that BTOB is a group who has strong vocals, but through this comeback, we want to show how professional we are when we perform on stage.
.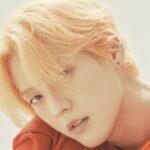 MINHYUK: I feel the influence of "KINGDOM" from "Outsider" being the title track. Just like what we've mentioned in our interviews, it is our first time trying this kind of genre but it still feels like BTOB's song. I think "KINGDOM" gave us a spark to show a new side of BTOB.
.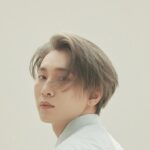 EUNKWANG: I learned a lot through "KINGDOM", and we want to be a group that doesn't fall behind the times and improves day by day.
~
Kpopconcerts.com (Ericka Puyat): This is your first album release since your appearance on "KINGDOM : LEGENDARY WAR" and you have attracted a lot of new fans since then. What would you like to say to those who are still getting to know BTOB and your music?
.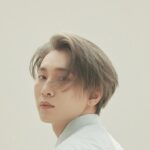 EUNKWANG: We want to be a group who feels like a friend living next door. We will always be by your side, so lean on us and we will cheer you up.
.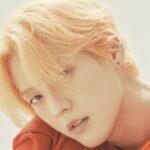 MINHYUK: Speaking of music, our new album is composed of tracks of various musical styles. As a team, we have released songs of many different genres since our debut, but regardless, BTOB's music always embraces all of our members' sincerity, love, and ambition for music.
~
Next year will be BTOB's 10-year anniversary. What are you all looking forward to the most?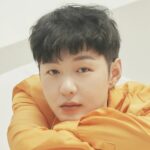 CHANGSUB: 10th anniversary concert. We sincerely hope for a day when we can meet face to face and sing along together.
.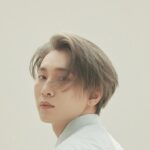 EUNKWANG: BTOB and MELODY are hoping for the same thing. We want to meet MELODY all around the world. We hope to have a good time with all our members for our 10th anniversary album.
~
You can check out the showcase below, the Q&A starts from 30:20. You can also watch the official M/V at the bottom of the article too for 'Outsider'
.