Every year on March 8, the world celebrates International women's day, with March marking Women's History Month. The K-pop industry over the past few years has seen a big raise in popularity from the debut of girl groups NewJeans, Le Sserafim and IVE breaking onto the scene last year to girl group giants BlackPink and Twice becoming two of the most successful and recognisable K-pop groups over the past half a decade. However, with big girl groups disbanding seemingly out of nowhere, the industry still has a while to go. Today's article will be listing our top girl-idol survival show picks that have inspired us and that you should be watching this month.
Good girl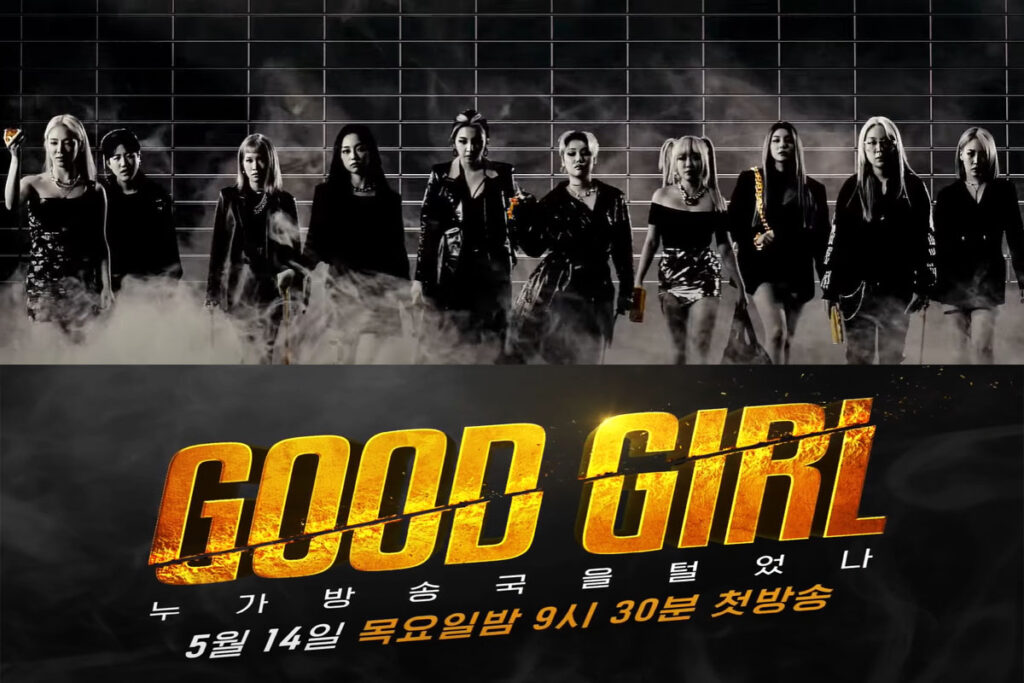 Released in 2020 to good success 'Good Girl' is a Korean hip-hop survival show featuring a wide range of artists, from K-pop stars Ailee, Girls Generation turned DJ Hyoyeon, CLC member Yeeun and KARD's Jeon Jiwoo. The show would feature former variety show winners such as the first-ever female rapper to win a rap survival show (apart from Unpretty Rapstar), High School Rapper 3 winner Lee Young Ji and winner of season one K-pop Star winner JAMIE, alongside some of Korea's underground rappers, Cheetah, Queen Wasabii, SLEEQ and Yunhway.
An 8-episode series, the artists would compete in challenges against artists of various genres. To earn a cash prize, often collaborating in great powerful performances against some of K-hip-hop's leading figures. The show is perfect for those looking for a short series to watch in their free time and shows just how talented the female hip-hop industry is.
Check out one of the standout performances from the show below:
Queendom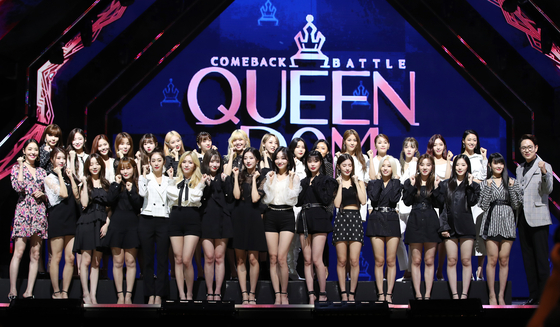 One of the most successful Korean survival shows spanning two seasons, and a spin-off titled "Queendom Puzzle" set to be released later this year. 'Queendom' has seen some of Korea's most successful and legendary girl groups and solo artists, seeing the likes of AOA, Mamamoo, Oh My Girl, (G)-Idle, Park Bom and Lovelyz participating in season 1. As well as Hyolyn, Brave Girls, WJSN, Loona, Kep1er and Viviz in season 2.
The series follows the groups competing against each other whilst judged by well-known groups such as MCND, Woo!Ah! And Drippin, a Global audience vote and the other groups in the competition, with each different episode being a different challenge and the overall winner decided by the group with the most overall points.
Girls RE:VERSE
A virtual idol survival show finished earlier this week. 'Girls RE:VERSE' is a survival show featuring members from some of K-pop's biggest girl groups and solo stars. The competition saw 30 idols compete not as themselves but rather as virtual characters in the virtual world "W."
Competing across various challenges the girls fight for the opportunity to finish top 5 and debut in the virtual group FE:VERSE. 'Girls RE:VERSE' features intense challenges, with the stand out being the "1v1 Deathmatch," and the final performance battle where joined by the previous contestants each member would have one last chance to show off their talent with the winners making the top 5 and a spot in FE:VERSE.
Make sure you watch this competition show for something a little bit different and to show some love for FE:VERSE ahead of their debut.
Girls planet 999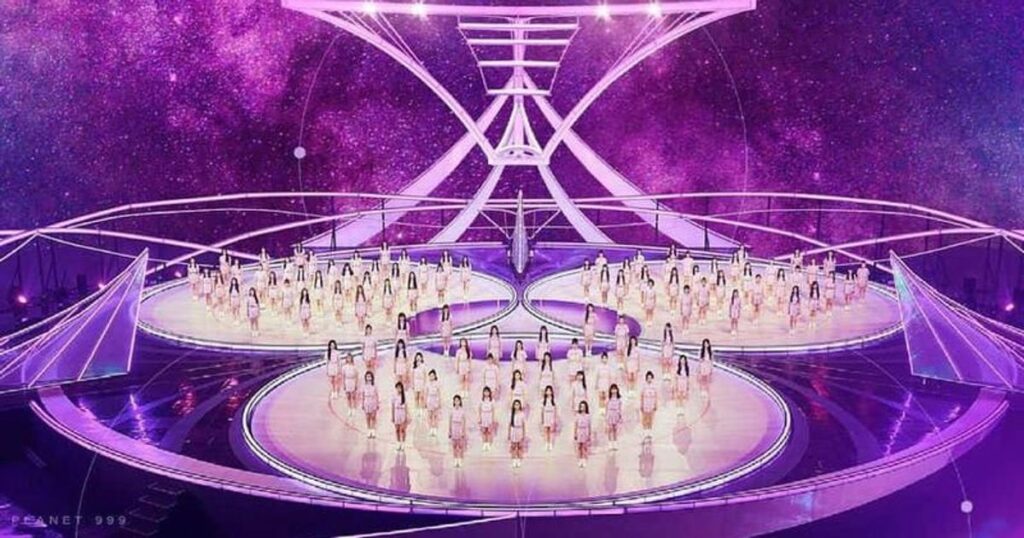 Arguably the most successful survival show followed up by 'Boys Planet' which is currently airing now. 'Girls Planet 999' saw 13,000 applicants with 99 equally being chosen from Korea, Japan and China, and split into three groups accordingly. In the hopes of debuting as part of a 9-member girl group, now debuted as Kep1er.
Each having experience as former trainees, the members would compete to reach the TOP9 with those at the top getting priorities in brutal challenges eliminating large-scale numbers of idols.
The show shows the power of girl idols from not only Korea but also Japan and China, with many of the Japanese and Chinese contestants being some of the main standouts from the show.
Nizi project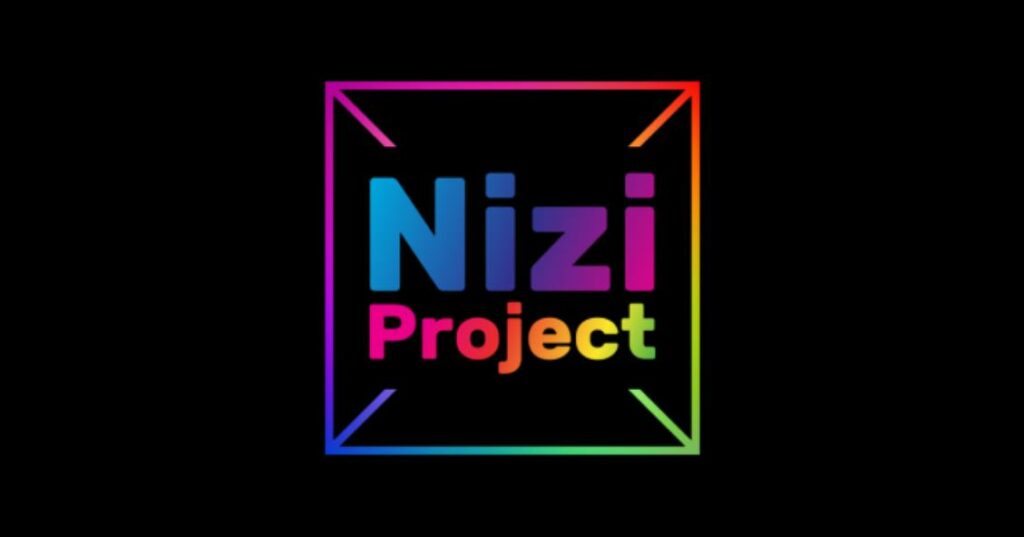 A JYP Entertainment survival show created to find members for the new girl group NiziU. 'Nizi Project' is a Japanese show consisting of potential trainees from across Japan, America and Hawaii with many contestants already JYP Entertainment trainees.
The series started with 26 girls selected by JYP himself, competing for the 9 spots available. Competing in a boot camp, evaluating four core categories of dance, vocals, X Factor and personality.
Unpretty Rapstar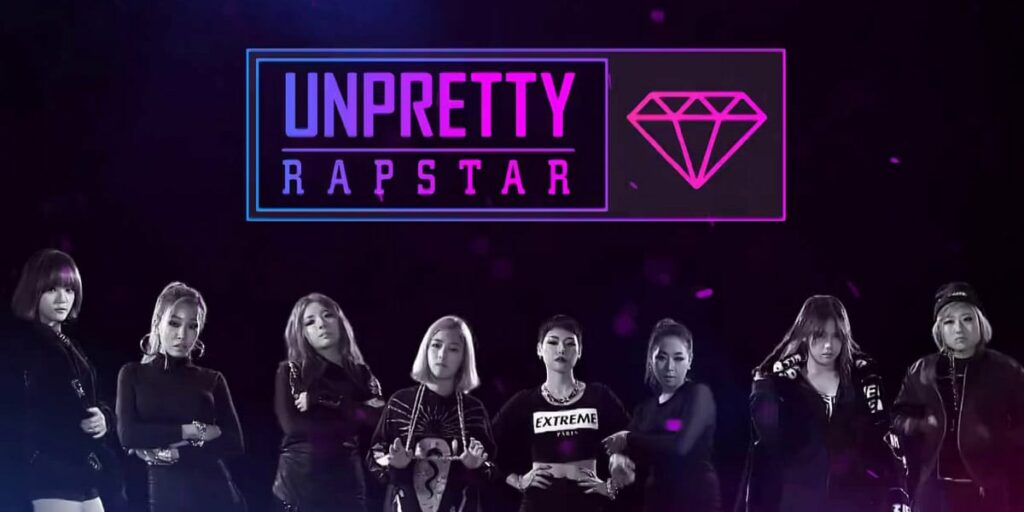 Finishing the list with one of the original girl idol competition survival shows, 'Unpretty Rapstar' is one of the most successful shows to make our list. Running for three seasons, each would feature eight contestants and feature well-known rappers such as the likes of Jessi, Heize, Yubin, Hyolyn and Cheetah, with the prize of the show being a feature on an album.
With the rappers pitted against each other the show is full of intense and savage moments as each rapper would look to make their mark, making the show hit the mainstream and makes the show a thrilling watch and perfect for those who are fans of shows like Show Me The Money or Korean hip-hop/rap in general.