When it comes to writing, idols are always talented. Many idols write their own songs, taking inspiration from experiences as well as other musicians and authors. It's only natural idols use these talents to write outside of music, using their writing talent to produce longer-form writing. And with many idols being huge inspirations for many around the world. With many inspiring authors across the globe.
Shine series by Jessica Jung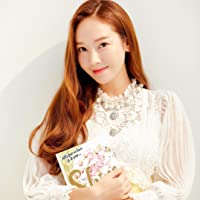 Starting this list of strong and we have one of K-pop's most famous writers and the book that took the world by storm in 2020, and after a successful career as a member of the legendary girl group Girls' Generation, followed up by the launching of her fashion line in 2014 and solo debut, her book comes as just another success on her long list of accolades.
Based on the story of a seventeen-year-old Korean American called Rachel Kim, the book covers the life and story of a K-pop idol life detailing both the positives and negatives of the industry, the first book 'Shine' is an interesting read for anyone looking at learning more about all the different aspects of the K-pop industry. The second book 'Bright' builds upon 'Shine,' with both books giving a strikingly similar resemblance to her own story in K-pop. This series is perfect for anyone who is a fan of Jessica or Girls' Generation.
BTS: The review A Comprehensive Look at the Music of BTS by Youngdae Kim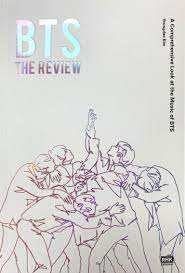 If you are a fan of BTS then this book is just for you. Investigating the success of the global supergroup Youngdae Kim alongside industry experts such as Composer Brother Su and hip-hop journalist Bong-Hyeon Kim give their impressions on the group talking about how they first found out about BTS. The book perfectly analyses their rise throughout the K-pop industry, from their debut in 2013 all the way to their Grammy award news and nomination looking into the group's impact on the K-pop landscape detailing all of their group and solo releases from 2013 to 2018.
Pieces of you & Blonote by Tablo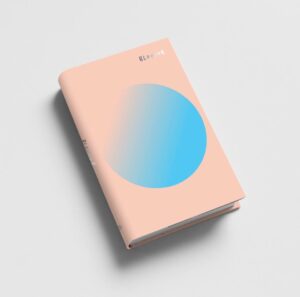 A Stanford English literature grad, Tablo was always born to write, often citing through his previous Podcast and various radio and television appearances how he was always writing at a young age to great recognition from teachers. He would channel this into his songwriting ability writing songs and as the main songwriter for the now legendary hip-hop trio Epik High. 
Tablo's writing spans two books; his first 'Pieces of you' was released in 2009 and is a collection of short stories written during his time at Stanford. It was a great success selling over 200,000 copies and became a Korean bestseller, hitting such high demand that the book would get a Korean adaptation. The book is an insight into the mindset of Tablo and his upbringing. It is intense and is a sad truth behind the relationships in his life.
Releasing a second book 'Blonote' in 2016 once again points out the difficulties of life, the book is powerful with hard-hitting quotes and lyrics throughout the book. Written in both Korean and English, various quotes featured in Blonote are available to read on Goodreads.
Skeleton Flower: Things that have been released and set free by Jonghyun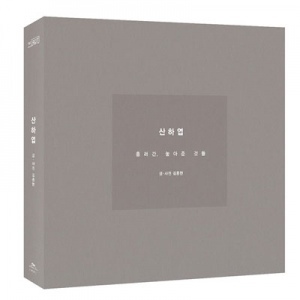 Written in 2015 by the late Kim Jonghyun, Jonghyun always saw inspiration from literature, contributing to the 2009 EP 'Romeo' after being inspired by Shakespeare's, 'Romeo and Juliet.' His work in terms of songwriting has been widely spoken about throughout the world of K-pop.
Talking about his inspirations and experiences as a songwriter, the book was written in Korean to hold its true meaning and not be lost in translation. The book is available online with sites using google translate to make it available for fans to read the full book.
Closer: The Story Of Hyori and Soon Shim by Lee Hyori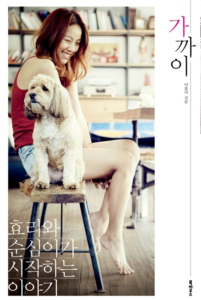 Dubbed the 'Nation's Fairy' Fin. K.L member Lee Hyori would certainly live up to that title in 2012 with the release of her book 'Closer: The Story Of Hyori and Soon Shim.' Inspired after adopting her dog the book is written to inspire animal protection, outlining her work as an advocate for animal rights and the numerous animals she has adopted as part of her mission. 
And with the donations from the books at the time going to Korea's animal protection organisation and Korea Animal Rights Advocates, the book is a great read for a great cause.
Shouting Out To The World by BIGBANG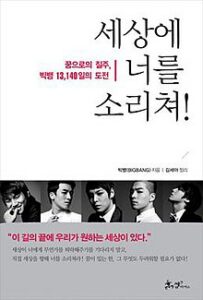 Released in 2008, legendary boy group Bigbang would release their first-ever book reaching great success selling over 300,000 copies in the first month over 400,000 copies after the first 5 months and became the number 1 best seller for 6 straight weeks, it would become the best-selling autobiography by a Korean celebrity in 2019.
The book gives fans an insightful look into the group's lives, outlining their struggles and triumph in one of the first-ever idol books and open discussions about the struggles of idol life, with each member giving their own interpretations.
H.O.T Forever by H.O.T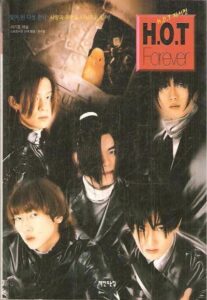 One of the leading and most iconic K-pop figures, H.O.T. are one of the first-ever groups to venture out and release a book in the world of K-pop talking about their time as idols and their early career. The book gives deeper detail about the origin of K-pop and first-generation K-pop, making the book perfect for anyone interested in the first generation of K-pop.
Kpop confidential by Stephan Lee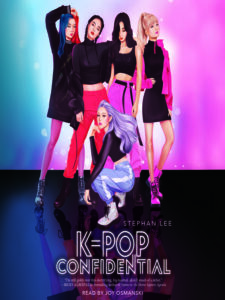 Released in 2020, Korean-American Stephan Lee's Kpop 'confidential' follows the story of a Korean-American main character Candace Park on her K-pop journey from entering a global audition to the rash realities of being an idol the book is a deep dive and is the perfect book for any fan to read. 
Following on from the success of 'Confidential,' Lee's second book 'K-pop Revolution' is nearly just as iconic as his first book continuing on from Candace's successful debut. The book focuses on the pressure of rival groups as well as the pressure of social media whilst perfectly highlighting the positives of the industry. 
Seoul searching by Samantha Ann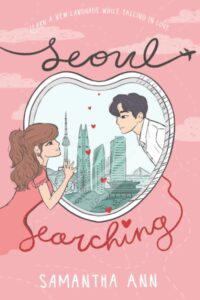 Finishing this list with an amazon bestseller and featured Forbes article. The three-part series is all about teaching Korean through reading through repetition of words through translation featured throughout the book. 
Inspired by K-drama's the book is very much a romance book with strong love storylines the book is perfect for anyone looking for a light-hearted romance read. 'Matching set' is similarly a great follow-up, different in terms of the overall storyline and characters. The book is perfect for anyone looking to learn Korean, and its beautiful character relationships make it ideal for anyone looking for a K-drama-style romance read.
What are you reading this World book day let us know over on Twitter.