This weekend marks the start of Kpop Creators. Said feature will aim to introduce you to the men and women that work behind the scenes to create the music we love so much. These posts hope to introduce you to a whole range of creators whether they be lyricists; producers; album art designers; music video production teams; choreographers; stylists; etc – and as they're written by our design team you'll see the many reasons we love Kpop that don't include the idols themselves. 
We begin Kpop Creators with one of the industry's most popular creators of music videos: ZANYBROS.
Head Designer Lore's idols of Kpop, ZANYBROS, are founding 'brothers' Director Hong Wonki, and Director of Photography Kim Junhong. Their team also consists of another fourteen permanent members.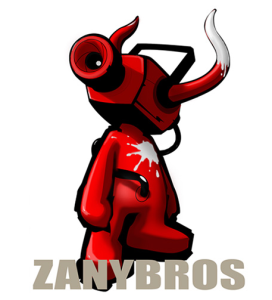 ZANYBROS is a portmanteau word formed of ZANY (funny guy) + BROS (brothers) created to represent the joining of 'brothers' due to their wit.
ZANYBROS are an independent Seoul based film production and post-production company that create music videos, commercial films and movies, though their work on music videos is our focus.
The production and post-production of a music video is a long process that includes the following jobs:
Production: creating the concept; writing and story-boarding the mv; the direction and shooting of the mv.
Post-Production: editing; 2D and 3D art; motion graphics and colour grading.
The Kpop clients of this team are vast and to list them all would keep us here all night, so here are a handful:
Many SMTOWN artists including TVXQ, Super Junior, and Girls' Generation;
Epik High, before and after joining YG;
INFINITE;
B.A.P;
Cube artists including 4Minute and HyunA's solo work, BEAST and Trouble Maker;
VIXX;
BTS/Bangtan Boys;
NU'EST.
Whether you've been a Kpop fan a week or a decade chances are you've unknowingly seen many a ZANYBROS mv.
Check out our playlist of some of Lore's favourite ZANYBROS mvs:
Did you know many record labels choose to have their mvs written and produced by outside companies?
What is your favourite music video by a korean artist? Maybe we can tell you if it is by ZANYBROS!