"You won't believe me but my fans are my Juliet." To those unfamiliar with Park Jung Min the first quote from the SS501 member, turned soloist, in his NEO Magazine interview might seem cliché, to fans this is anything but. Park Jung Min's Japanese debut saw him release under the name Romeo.
The East Asian media magazine, NEO, were able to talk to Jung Min during rehearsals for his recent set of European shows in Germany, France and Russia.
Unfortunately he had to cancel his London show, but Jung Min had some kind words for his fans in the UK when talking to the magazine.
"I really regret that I could not have been in London this time. Thank you for your love and support in the UK as always. I will definitely come to the UK in the near future." 
The article goes on to give readers an insight into Park Jung Min and SS501's history, and his own development from "Park Jung Min the idol, to Park Jung Min the artist".
The article is featured in issue 121 of NEO Magazine, and is currently available to buy in the UK and Ireland.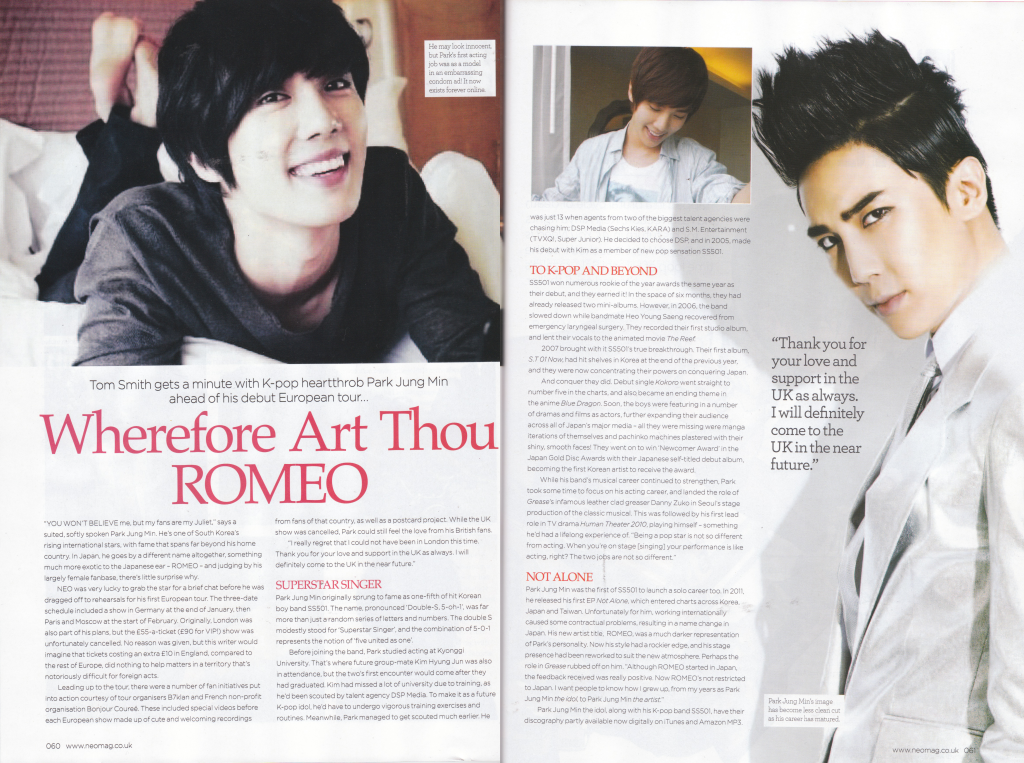 Were you hoping to see Park Jung Min in London? Would you like to see him visit in the near future? 
Did you go and see him in Europe?