MV Monday is a little self-indulgent this week. Today we are looking at a group whose trainee period I have been following closely, the group debuted on Friday, with their stages on music shows being labelled this week's Hot Debut, TROY.
TROY is an R&B hip hop group from BrandNew Music. The company aren't strangers to creating hip hop fusion. Their most popular artist, rapper Verbal Jint, often crosses genres with his music, and their last group to debut, PHANTOM, are considered a hybrid hip hop unit, with their mix of rap and smooth R&B pop sounds.
The group is led by the already debuted, and successful, solo artist Bumkey, whom featured in one of our first ALT articles. Apart from R&B hit Bumkey (29), the group features young rapper Kanto (19), and additional rappers Jaewoong (32) and Changwoo (31).
During their years as trainees the TROY members have been featured in a number of mvs that have come from their company, including: Brand New Radio's Did Not Say Anything (Jaewoong & Bumkey are workmen, Kanto & Changwoo carry frames); BIZNIZ and Shorry J's Get It Wet; Verbal Jint's Walking In The Rain; PHANTOM's Burning; and BrandNew Music family projects, You Make Me Feel Brand New, Brand New Anthem, and Happy Brand New Year.
Bumkey's debut single Bad Girl, features the group in its mv, as does Kanto's debut What You Want.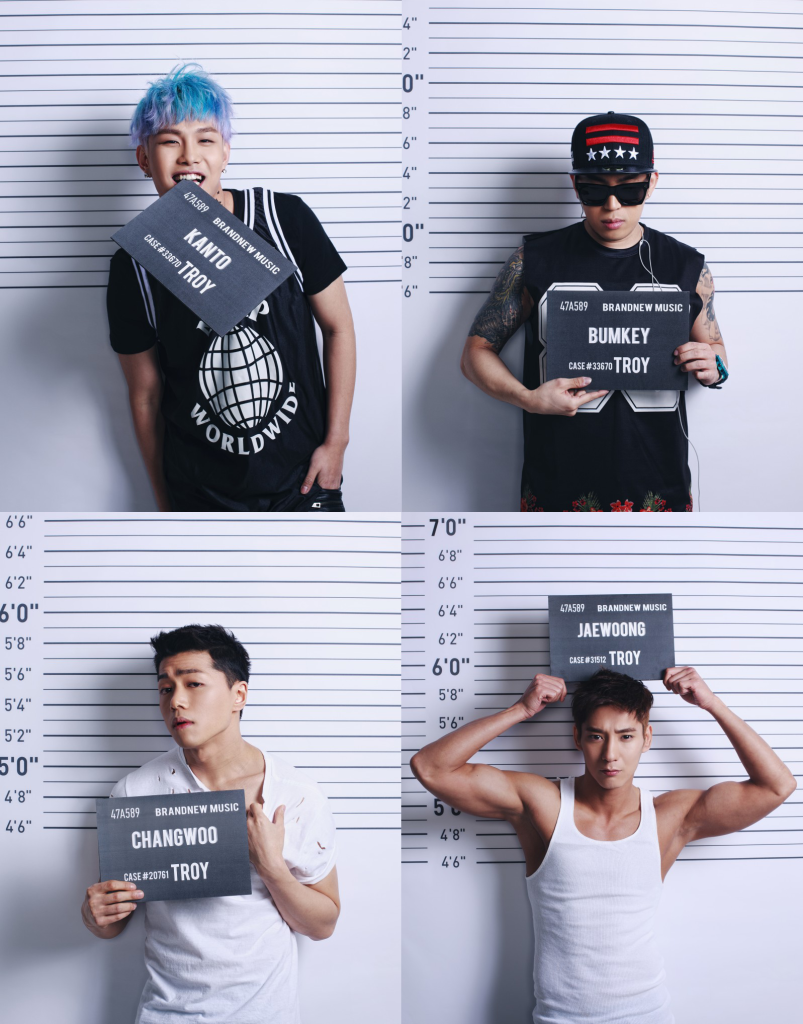 Their debut comes in the form of Green Light.
[youtube id="37noqRdilwQ"]
Green Light is about grabbing life by the horns and trying to convince someone to take a spontaneous trip with you. Give me the green light here means agree to my idea, say yes we should go away.
The mvs draw in elements from both Bumkey's most recent release Attraction and Kanto's debut What You Want. Green Light  features the brightly coloured drinks from Attraction, and features the live band style from What You Want, even featuring the spinning of the double bass to mirror Changwoo's actions in the earlier release.
What might be most interesting about Green Light is the styling of the members, each with a very distinct style.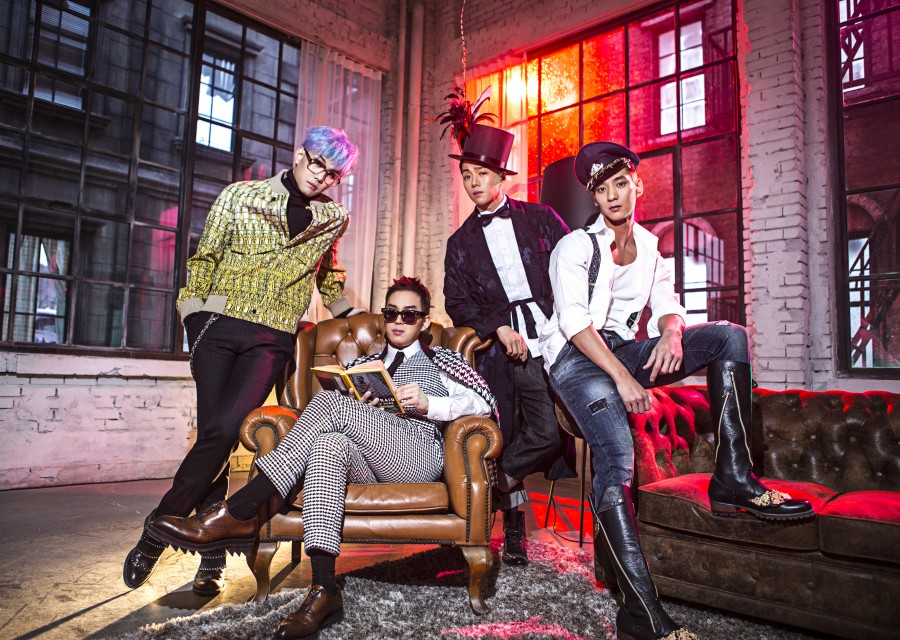 Each member brings a different representation of man that fits their personality.
Bumkey presents himself as a visual representation of his sound at all times, smart and sophisticated, but also very striking and unique.
Kanto, even when in a suit, shows off his quirky idol-esque image and hip hop style with brightly coloured hair and accessories in popping colours.
Changwoo eccentric style reflects his love of fashion but also has him reflect idea of the dandy, a man who shows a particular care for their appearance, and social status. They are part of the cult of self.
Jaewoong represents the epitome of masculinity through the image of metrosexuality. A high level of regard for appearance and fashion, coupled with the distinct lack of care for how he is perceived is a true representation of modern man.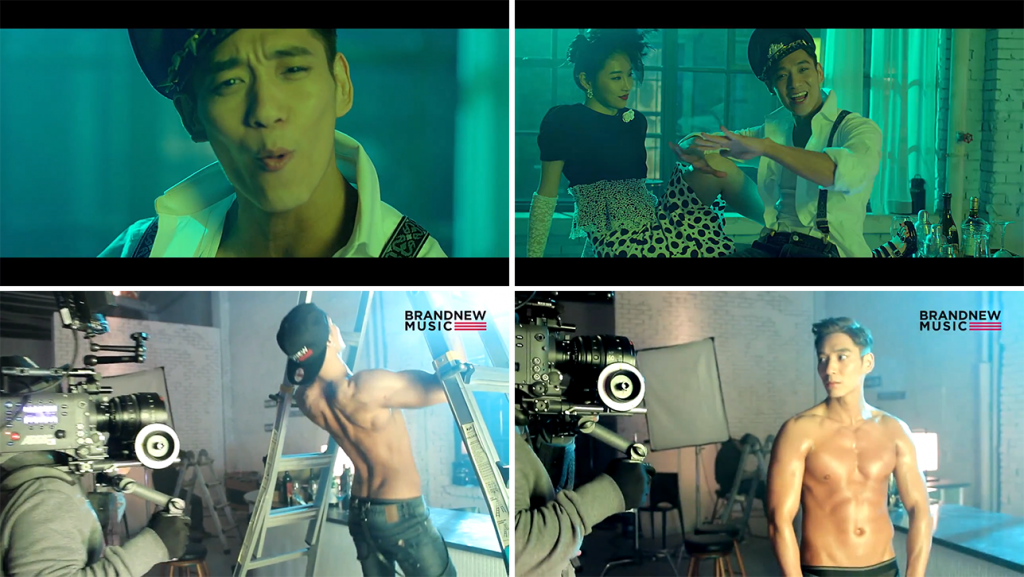 TROY  will certainly be ones to watch!

  TROY  



  BUMKEY  

  Jaewoong  

  Changwoo  

  Kanto  

What do you think of this new debut and their mv?