Welcome back to Fun Story OTW! This week we have a K-Drama special fun story involving a SHINee member and the currently airing drama: 'Birth of a Beauty'
Romance, comedy… revenge?
Birth of a Beauty is SBS' most recent drama starring the glorious Han YeSeul who plays Sa GeumRan/Sara a breathtaking beauty with the personality of an ajumma(older woman). Who later, with the help of Han TaeHee played by the charming Joo SangWook as her love interest, initiates a cunningly hilarious plan to get revenge on her cheating husband and awful in-laws.
The OST for the drama is like many K-Dramas one ranging from fun, romantic songs to also sad, tearful ballads.
However it is none other than Jonghyun of SHINee who sings the title track for the drama with his song 'She'. It'll have you singing "Oh, I'm in love with you.." uncontrollably with its catchy chorus, it is a sweet, bubbly love song. One which shows off Jonghyun's vocal range beautifully with it's rhythmic melody.
Check it out here!
With 'Birth of a Beauty's' tenth episode broadcasted last Sunday 30th November, excitement and tension builds between all of the characters with it's intense cliffhangers at the end of every episode. This drama is definitely one to keep you anticipating every single episode.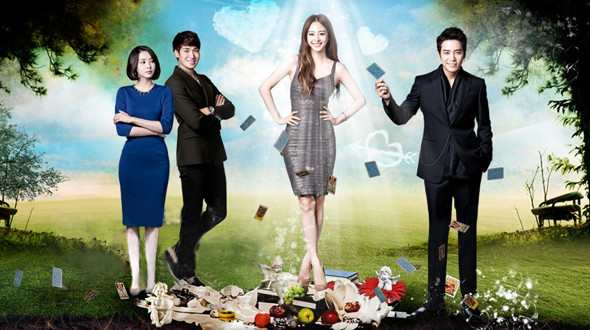 Interested? Check out the synopsis here!
Birth of a Beauty is a hilarious revenge story starring a wonderfully entertaining Sara on her pursuit for revenge, this is a drama not to be missed. Her means for revenge dates back to her 'previous life' as Sa GeumRan, the unfortunate, overweight housewife takes care of her awful in-laws who constantly ridicule and mistreat her for her kind heart and good nature when she marries into their family.
Her husband played by the wonderful Jung GyuWoon has spent seven years abroad for business and while there has been having an affair with broadcast journalist Gyo ChaeYeon played by the lovely Wang JiHye. As a distraught GeunRan learns of this, she soon realises that neither her husband, his new partner or her in-laws care about her to which she seemingly drives off a cliff in an act of suicide.
Assumed dead, her husband and in-laws show to still lack any sympathy or respect for her unaware GeumRan, seeing this, is still alive and survived the crash. She immediately plans to seek revenge and begs plastic-surgeon Han TaeHee to transform her appearance in to one her family will not recognise. After undertaking intense plastic surgery she is shown to have been changed into the stunning beauty queen Sara to change her life for the better and get revenge upon her husband and in-laws.
As Sara's plans for revenge take action, she and TaeHee begin to develop feeling for each other all the while the plot takes numerous twists, leaving viewers anticipating this drama's unpredictable story, this drama is not one to follow regular K-Drama cliché's!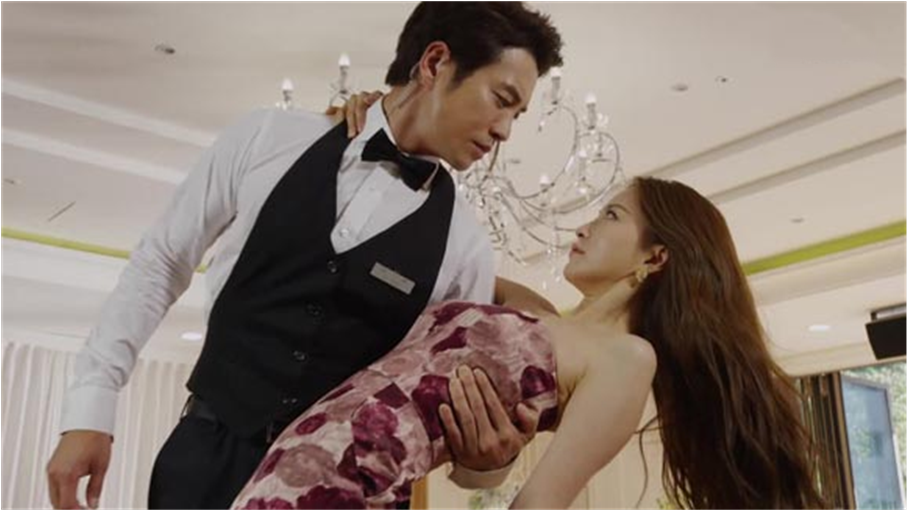 Birth of a Beauty airs weekly on Saturdays and Sundays. You can also watch the drama as well as teaser clips on Viki which the drama can be viewed on all mobile and tablet devices.
In other news, SHINee has currently been touring Japan for their 'SHINee WORLD 2014 I'm Your Boy Tour since September. They have just recently announced they will hold a concert in Tokyo Dome, which is a big milestone for the group!
What do you think of Jonghyun's song 'She'?
If you're already a dedicated viewer, do you think of 'Birth of a Beauty' ? (Careful of revealing spoilers!)
If not, are you interested in watching the drama?
Let us know in the comments!
Until next time for another Fun Story OTW!