Welcome back to this week's fun story! This week features one of the most perseverant idol groups in K-Pop; U-Kiss. So calling all KissMe's and K-Pop fans, you're going to want to read this.
It seems like all of U-Kiss' incredibly hard work has finally paid off. The idol group signed under NH Media have struggled to reach popularity in Korea as an idol group. Although internationally recognised, having performed in a number of concerts worldwide; particularly their recent one in London late last year in 2014, the group have had it rough breaking into the Korean market.
However that has all changed when just earlier this week on the 3rd March U-Kiss performed on 'The Show', a Chinese music programme much similar to the likes of M!Countdown and Music Core for example. However when the voting for the artist who would win the show took place it turned out to be U-Kiss for their comeback performance of 'Playground' from their 10th mini album 'Always'.
Check out the music video here!
However what's special about this win is that it marks the first win U-Kiss have ever received in a music show since debut. Therefore in delight U-Kiss has dedicated the award to all the KissMe's, thanking old and new fans for all their love and support over the past eight years.
Check out their thank you video here!
The members also took to twitter to express their happiness:
Kevin was the first to express his excitement upon winning first place tweeting: 'We've been awarded the highest votes on "The Show"!!! Our first win in 8 years!! Kiss Me is really amazing~ Thank you and from now on we will work even harder! I love you~~~~♥︎' With the following picture: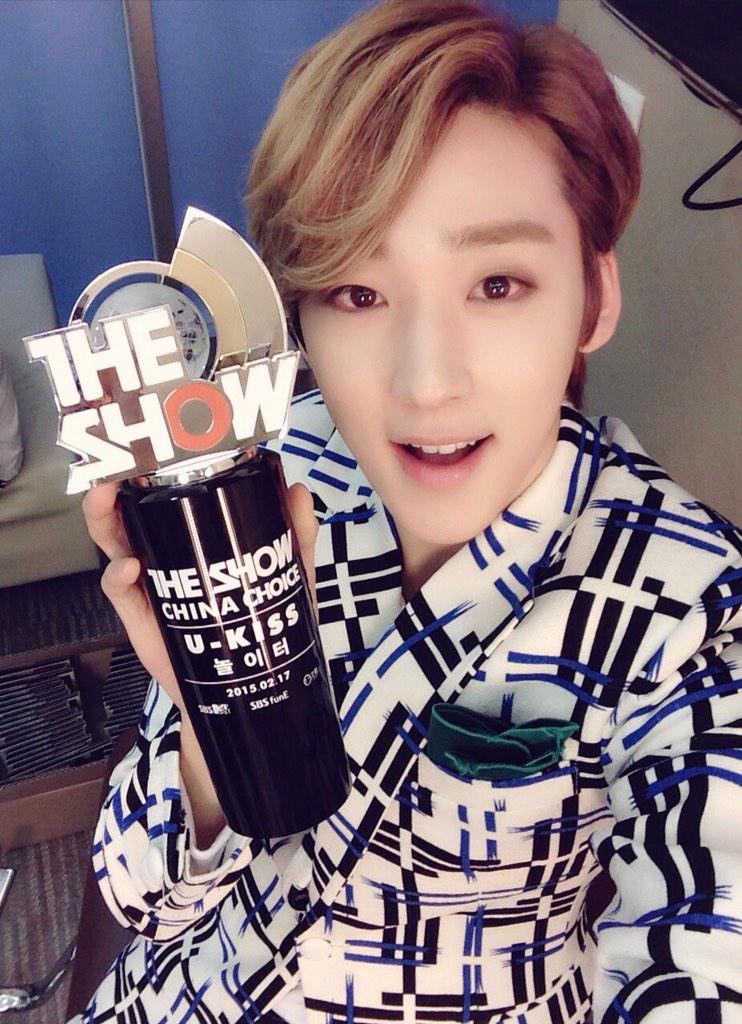 Then later he posted another picture and tweet in English saying: 'WE DID IT! Our 1st win! Thank you so much for this award! This means the world to us~ ありがとう! KISSme谢谢♥︎ #UKISS1stWin' Thanking fans in Japanese and Mandarin also.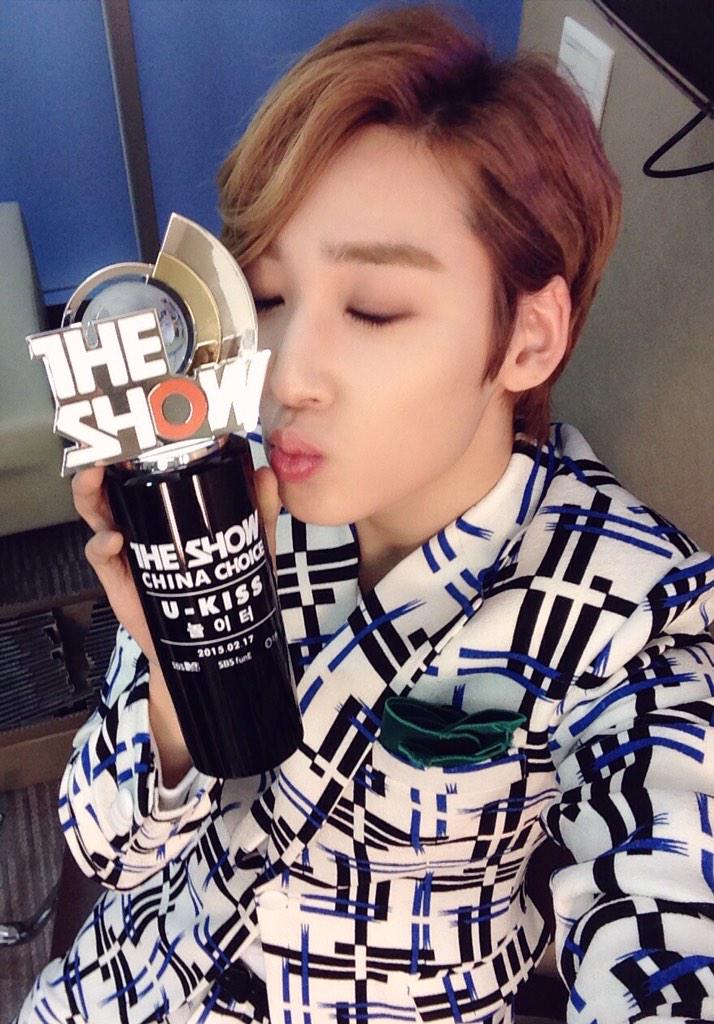 Kiseop tweeted the humble message: 'We got first place in 8 years!!!>_<  Thank you for you love…..  From now on we will become a hard working U-KISS.' with the following picture: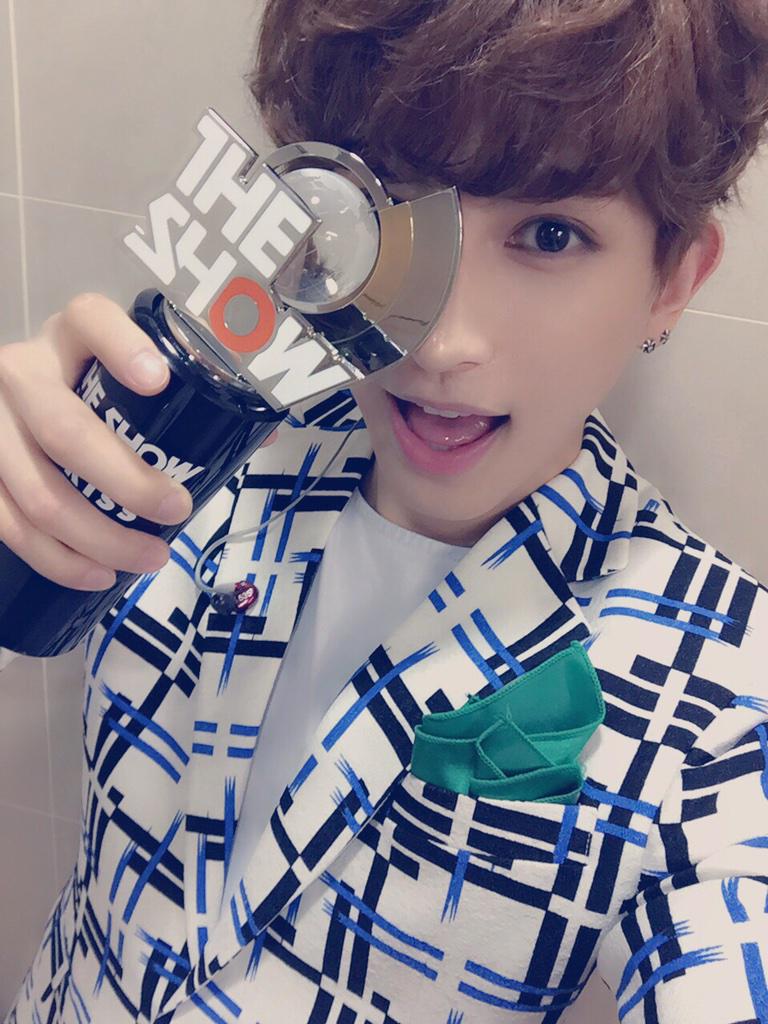 The excited member also posted another message expressing his relief saying: '아싸~~~~~~~~~~~~~~~' (meaning a sentiment similar to 'yes!' or 'that's right! in victory)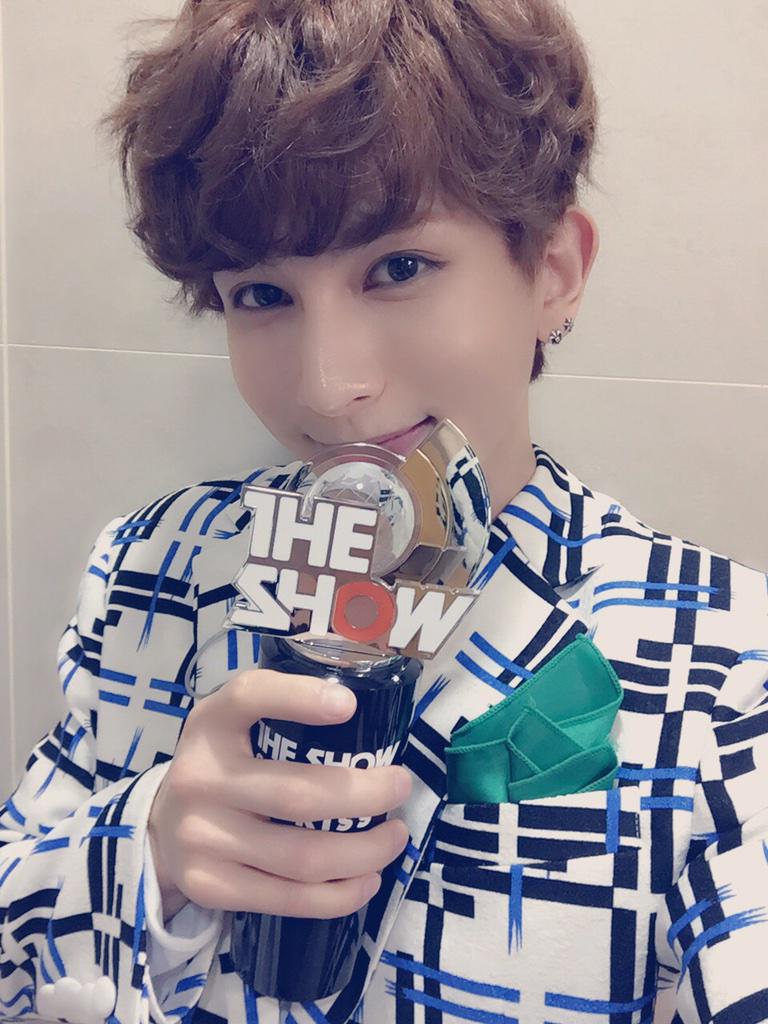 Fellow member Hoon tweeted an elated 'KISSME ㅜㅜ thank you ㅠㅠㅠ' with crying emoticons along with the photo: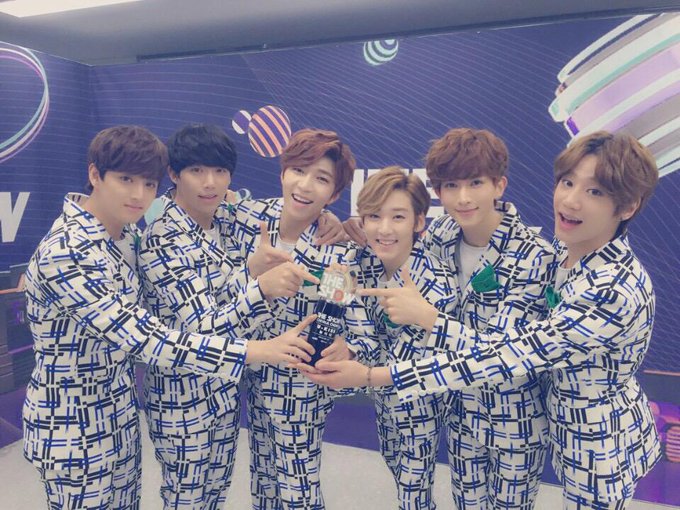 U-Kiss' charismatic leader Soohyun wrote a simple but meaningful tweet of: 'Thank you..' (고맙습니다..)
Kevin also posted the following picture to instagram saying: 'KISSME!! Can't believe this day has finally arrived! We were all shocked but also very thrilled at the same time when we first heard the news. Thank you for never giving up and ALWAYS being by our side! This award goes out to our fans and everyone who believed in us 🙂 WE LOVE YOU! 정말 감사합니다 키스미~ 드디어 8년만에 1위 하는 날이 왔네요! 항상 곁에서 응원 해주시고 저희를 믿어줘서 감사할뿐입니다~ 앞으로 더 더 더 열심히 하겠습니다! 키스미 사랑해요!! デビューしてから韓国の初めての1位!本当に本当にありがとうございます! 嬉しくて涙を流しました!これからキスミのためにもっと頑張ります!大好き!!! #UKISS1stWIN #UKISSPLAYGROUND'
Check out their comeback stage for Playground here!
Fans have had elated responses from messages expressing their joy to making gifs and pictures in celebration such as the endearing example shown below:
Congratulations finally to U-Kiss and KissMe's they deserved it!
What do you think of their win?
Let us know in the comments!
Until next time for another fun story!